Father's Day Gifts That Justin Actually Has on His List!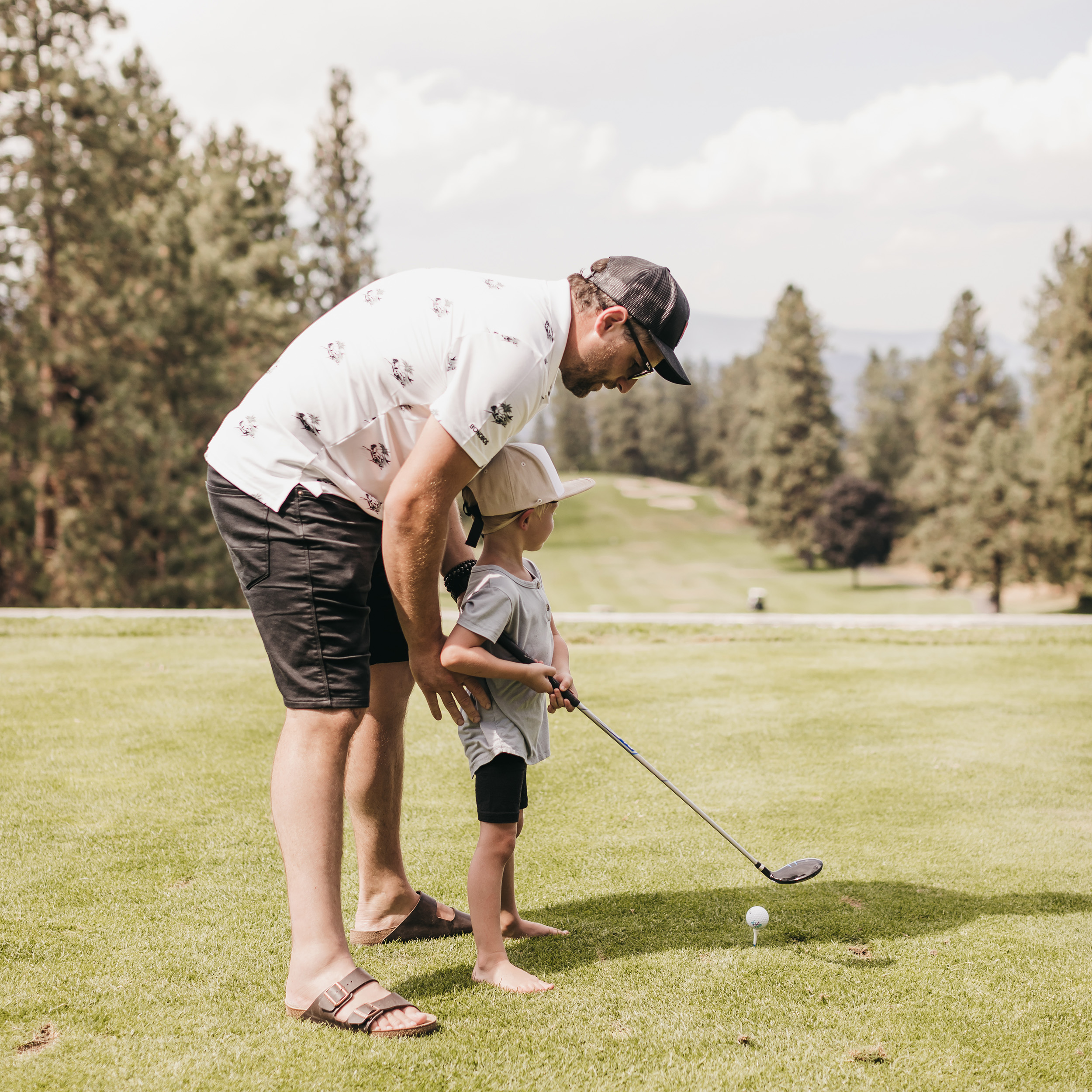 fashion
Is it just me, or do you find it difficult to find the perfect Father's Day gift? Typically, around here, if Justin wants something bad enough he will usually pick it up for himself before I get the chance to! So, I've made sure to keep track of all of the items he has been loving lately so that I can help YOU by gathering up some great gift ideas that are Justin approved!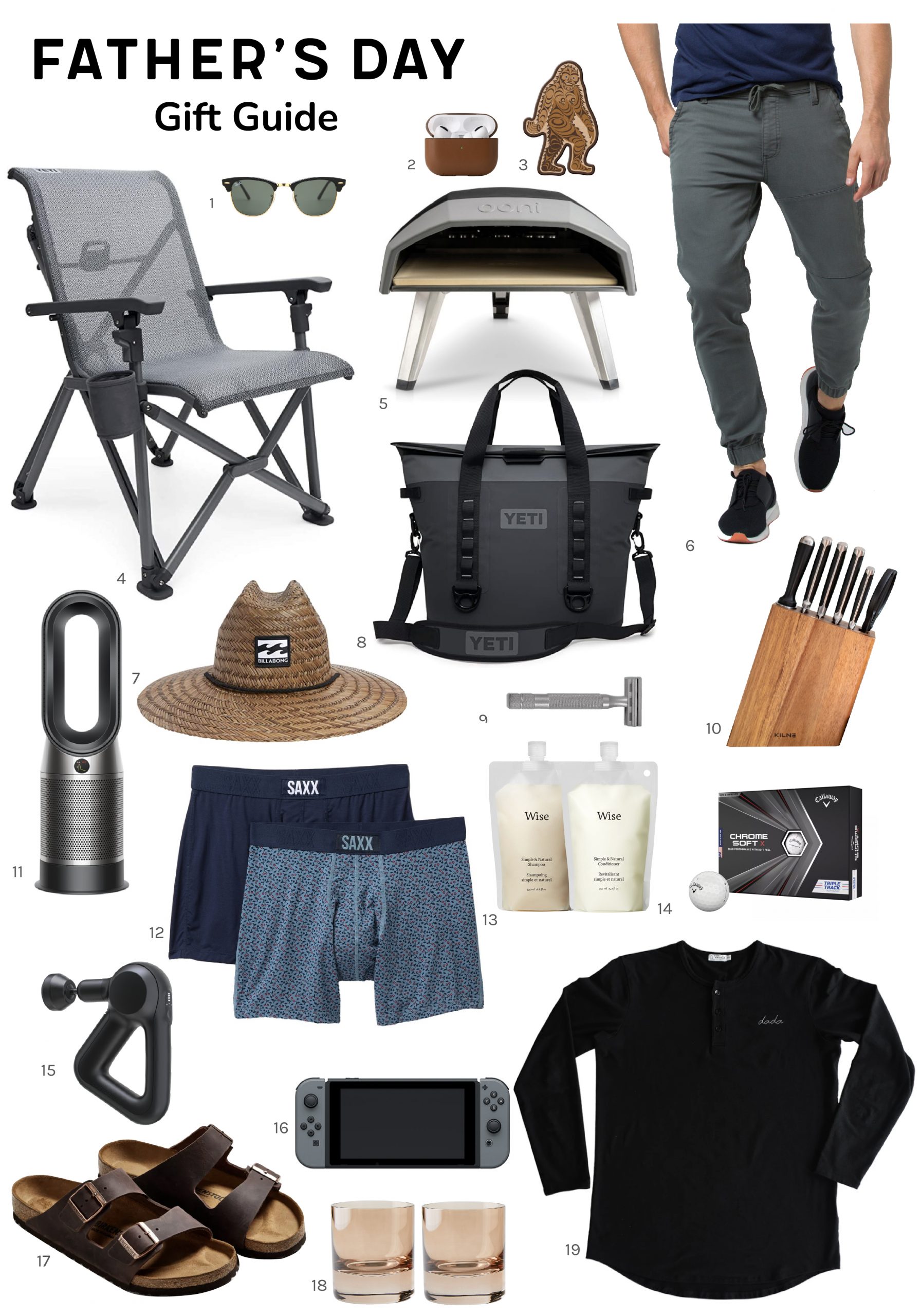 1. Ray-Ban | 2. AirPods | 3. Patch | 4. Yeti Camping Chair | 5. Pizza Oven | 6. Duer Pants | 7. Billabong Hat | 8. Yeti Cooler | 9. Rockwell Razor | 10. Kilne Knife Set | 11. Dyson Purifier | 12. Saxx Underwear | 13. Wise Shampoo & Conditioner | 14. Callaway Golf Balls | 15. Theragun | 16. Nintendo Switch | 17. Birkenstocks | 18. Estelle Coloured Glass | 19. Dada Henley
1. For the dad that loves tech:
There is just something about dads and technology … am I right? While tech products are usually on the pricey side, there is no denying that it will be his all-time favourite father's day gift. Some of Justin's tech faves are AirPods (if he already has them, why not get him a case?), Nintendo Switch, Theragun (perfect for after those long days of golfing), and the Dyson Air Purifier!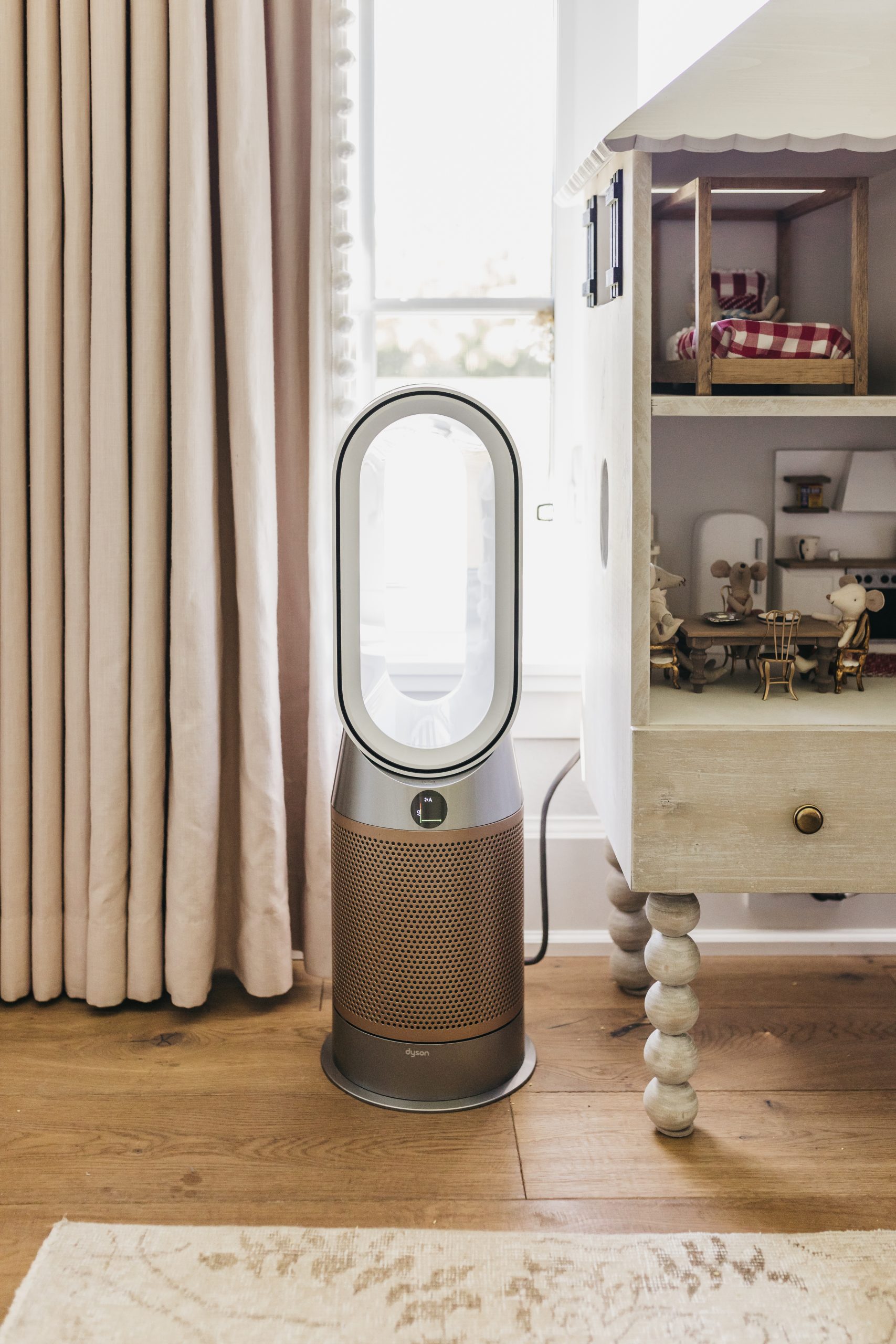 2. For the dad that loves the outdoors:
As you may or may not know, Justin is a huge fan of the outdoors (he was a pro snowboarder after all!). What goes better with the outdoors than YETI products? Nothing (as Justin would say!). He has been eyeing up the YETI camping chair to add to his collection and can't leave the house without his soft shell YETI cooler.
And you can't forget about golf balls for the dad that loves to golf. Justin's favourite brand of golf balls is Callaway and it looks as though I should definitely stock up on them from him this Father's Day because he SOMEHOW keeps losing them! 🤪
3. For the dad that loves fashion:
Technically this could be for the fashion lover or for the dads that rarely ever buy themselves clothing! Justin is a comfort over fashion kind of guy, but loves when he finds a brand that bridges the gap between fashion and function! Duer is one of those brands, at this point, I swear he has every style in every colour. All of their pants are lightweight, breathable with cooling technology perfect for hot summer days. In honour of Father's Day, Duer is offering 15% off if you use JUSTIN15 at checkout, offer valid from June 9 to June 23, 2021.
Some of Justin's other favourite fashion items include the Dada Henley from North Kinder, Saxx Underwear, and Birkenstocks, of course!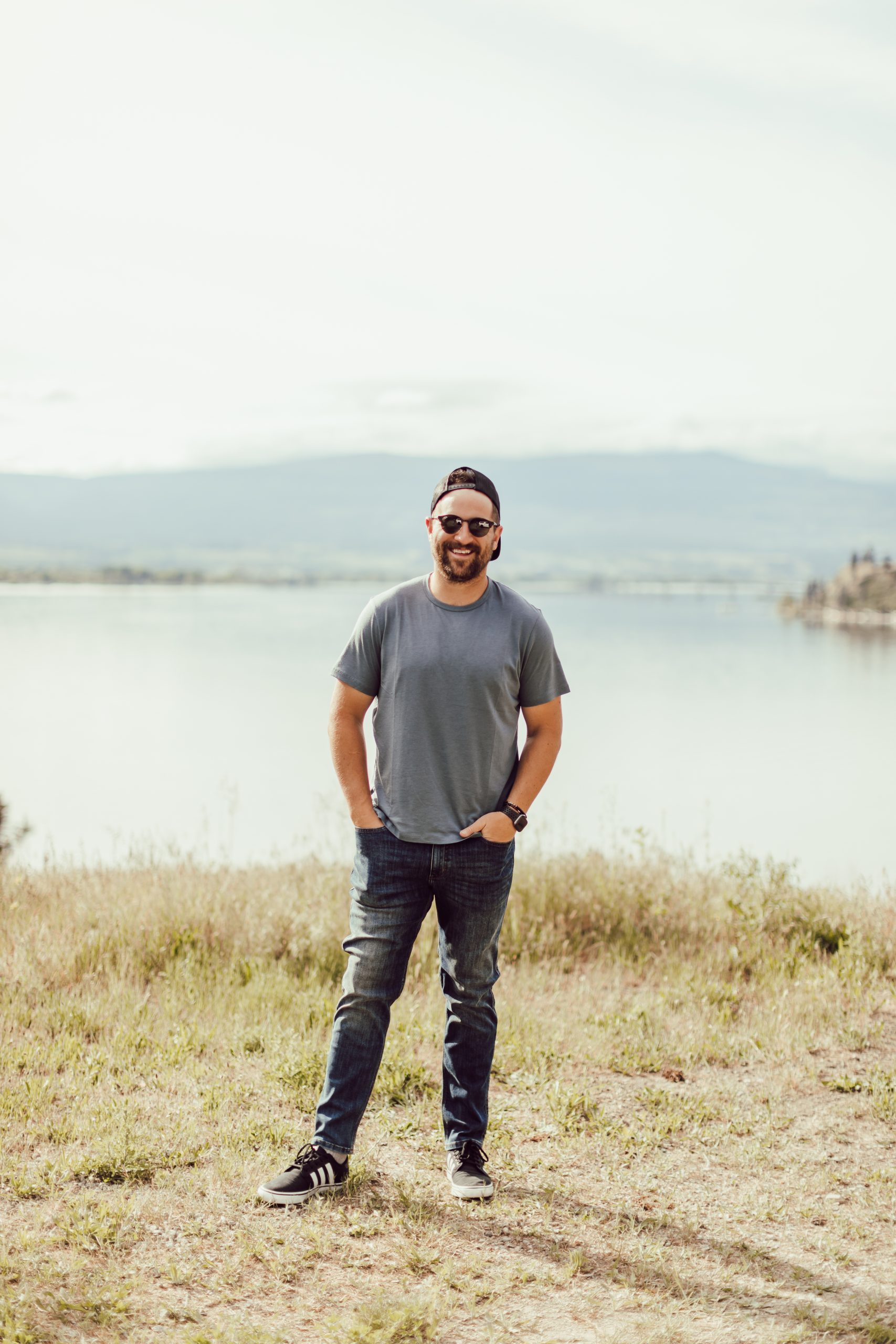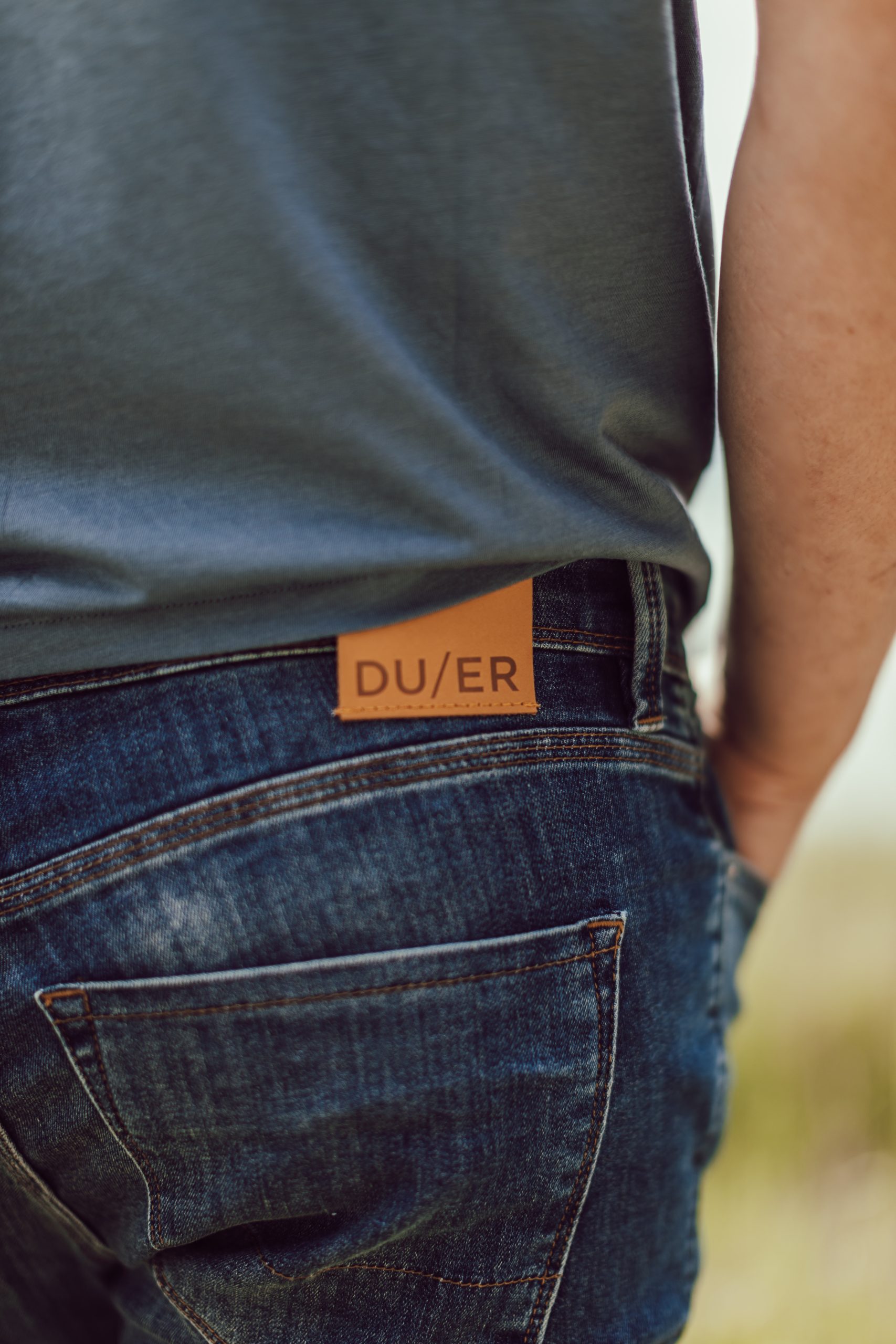 4. For the dad that loves to cook:
If the man in your life loves to whip up a fun homemade meal for the fam, look no further! I have had my eyes on one of these pizza ovens for a while, and what better excuse than to grab one for Justin this father's day… I mean win-win right? 🤪 What goes better with pizza than a stiff drink in these gorgeous Estelle Colored Glass rocks glass? Nothing (in my opinion!). 🤣.
Justin has also has been begging for new knives for the kitchen and I've been obsessing over these Canadian-made, high-grade German steel knives from a sustainable company, Kilne Cookware … I mean it can't get better than that! AND they are offering $15 off a knife set purchase using DAD15 from June 4th until June 20th.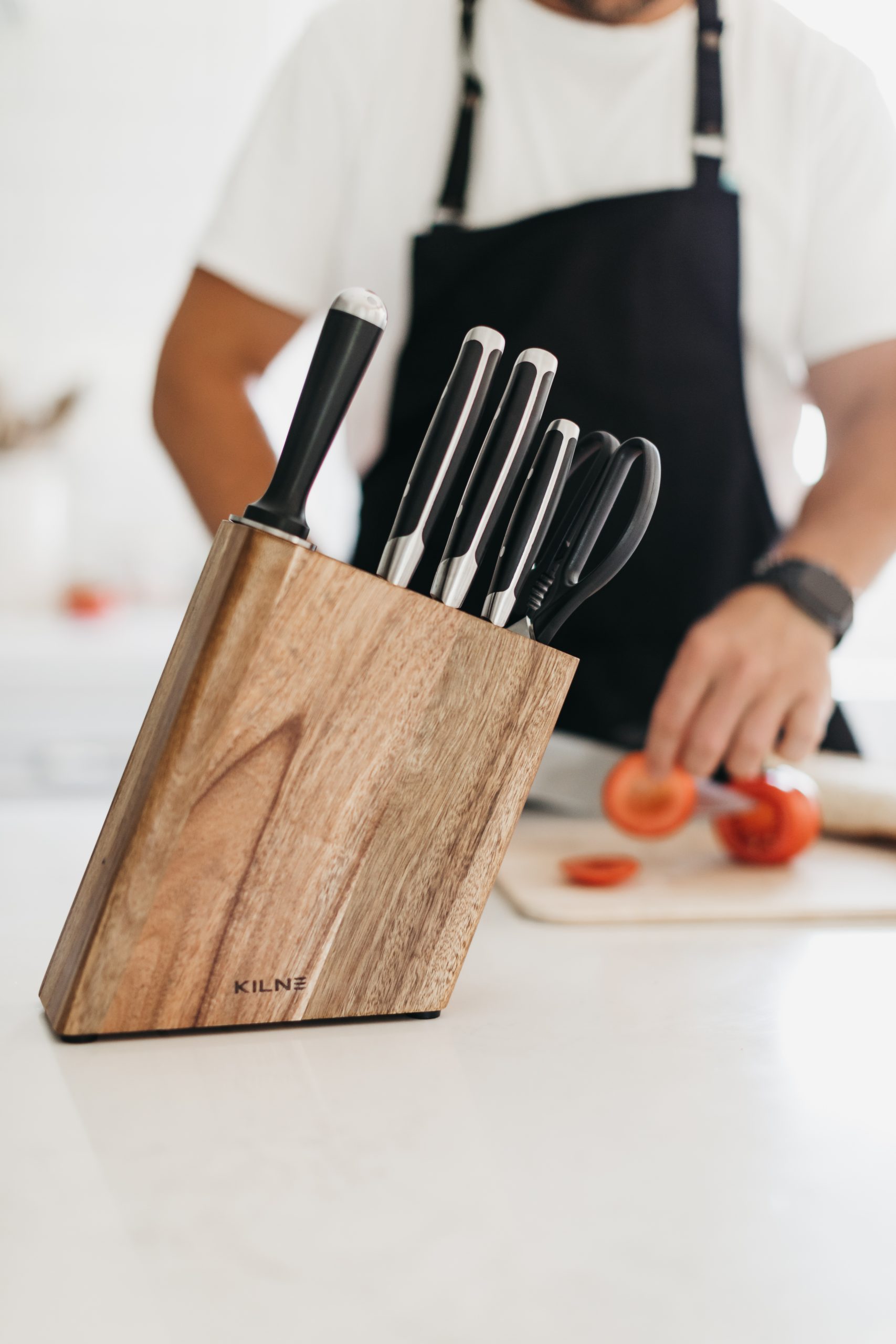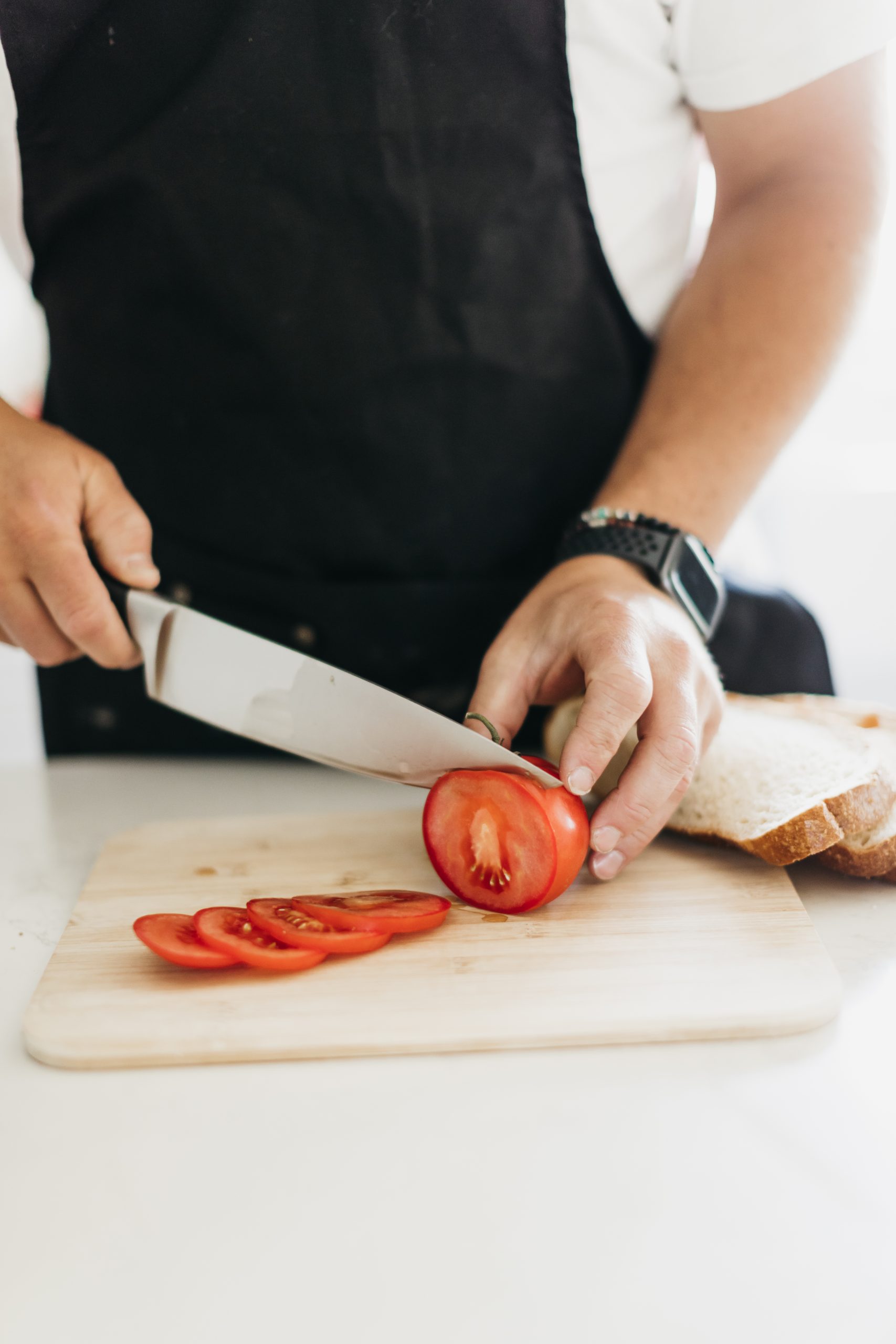 5. For the dad that loves self-care:
When it comes to self-care, dads like to keep it pretty simple, but you can't go wrong with helping them level up their skincare routine. Justin recently discovered Harry Rosen's grooming collection which features over 400 products, and a quarter of those brands are Canadian-Owned. It really is a one-stop shop for all of Dad's grooming needs. I'm talking blades, brushes, beard oils, shaving soaps, skincare, and fragrances to suit each individual, and help them take their self-care routine to the next level. I've added the Rockwell Razor and Wise Shampoo and Conditioner to my cart for Justin this Father's day… shh don't tell him! And you can use code JUSTIN10 to save $10 on any grooming collection purchase over $50+, valid from June 9 to June 20, 2021, some exclusions apply.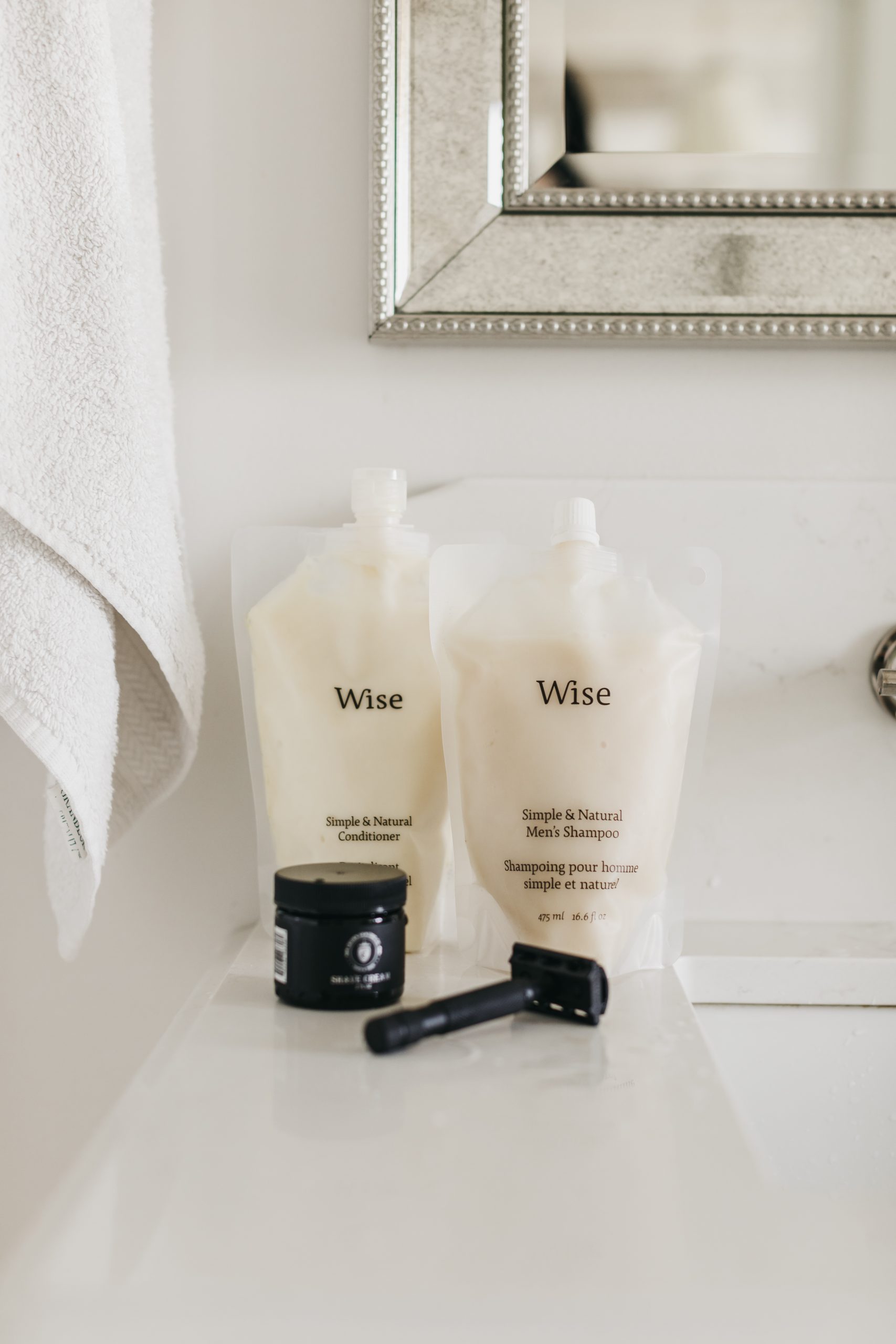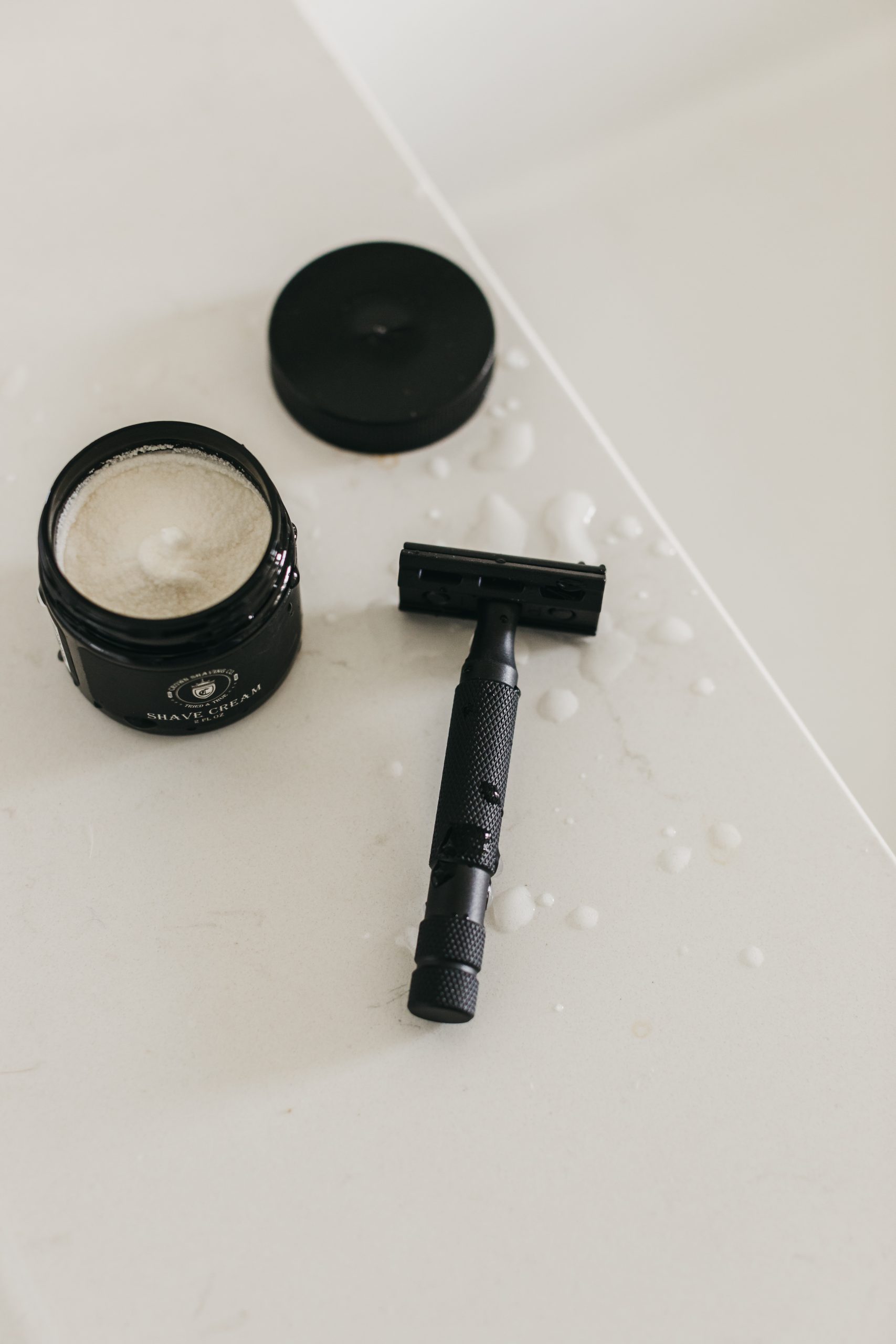 6. For the dad that loves to accessorize:
Now that the warmer weather is here to stay and there is no denying that Justin is spending many hours at the farm, he has a few accessories that he simply can't live without. This Billabong hat to cover up on those warm sunny days, and these timeless Ray-Ban Clubmaster sunnies from Iris to wear all-year round.
And last but certainly not least, if you've been following Justin for a while now at some point you may have seen his patch collection on the roof of his truck. It is SO cool and I recently came across this Sasquatch patch from Native North West. A local company that sells art created by Indigenous artists, how cool is that!?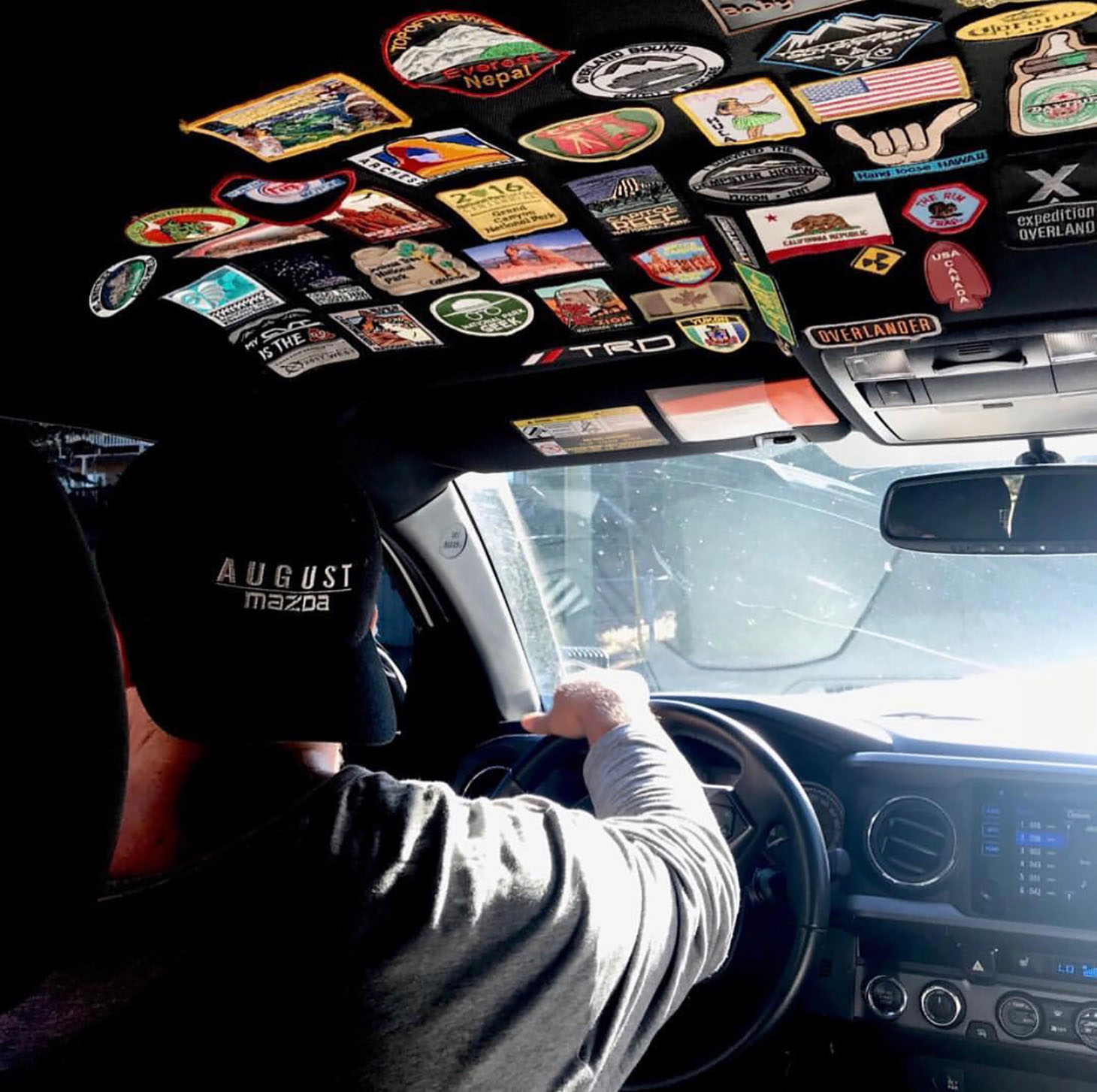 There you have it, 19 gifts to help you shop for your loved ones this Father's Day! If you are looking for more suggestions make sure to pop by our Father's Day shop page!
xo
Jilly
Thank you to Iris, Duer, Kilne and Harry Rosen for sponsoring this post. Please note that all thoughts and opinions are our own!
---