My First Ever Collab With CDN is Here!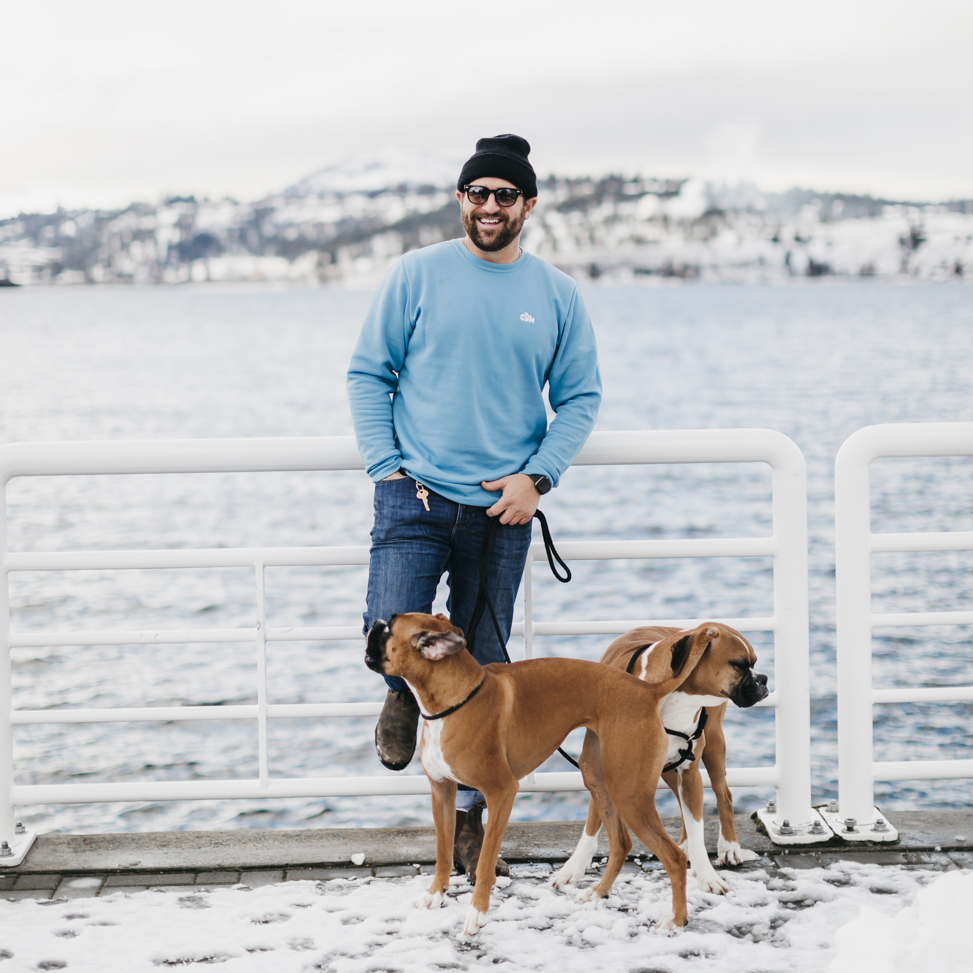 fashion
You read that right, I am SO stoked to announce my first-ever product collaboration HERE! I've teamed up with CDN, a local Kelowna apparel company to bring you 2 classic sweaters to add to your wardrobe, but with a twist; in a custom Glacier Blue and a CDN peak design logo, a nod to my snowboarding days. I'm so excited to walk you through this limited-edition collection, let's get to it!
First off, you might be wondering how this collab even came to be and it was actually all thanks to Rachelle, my amazing photographer!! I'm a big clothing guy, and I love when fashion meets comfort, which is why I've always been interested in starting up my own clothing line. So, when Rachelle pitched this potential partnership with CDN it was a win-win and I was all in. Shortly after that, we hit the ground running and started putting this project together. Believe it or not, it took just over a year to finalize, but I am so happy to announce that you can now shop the collection.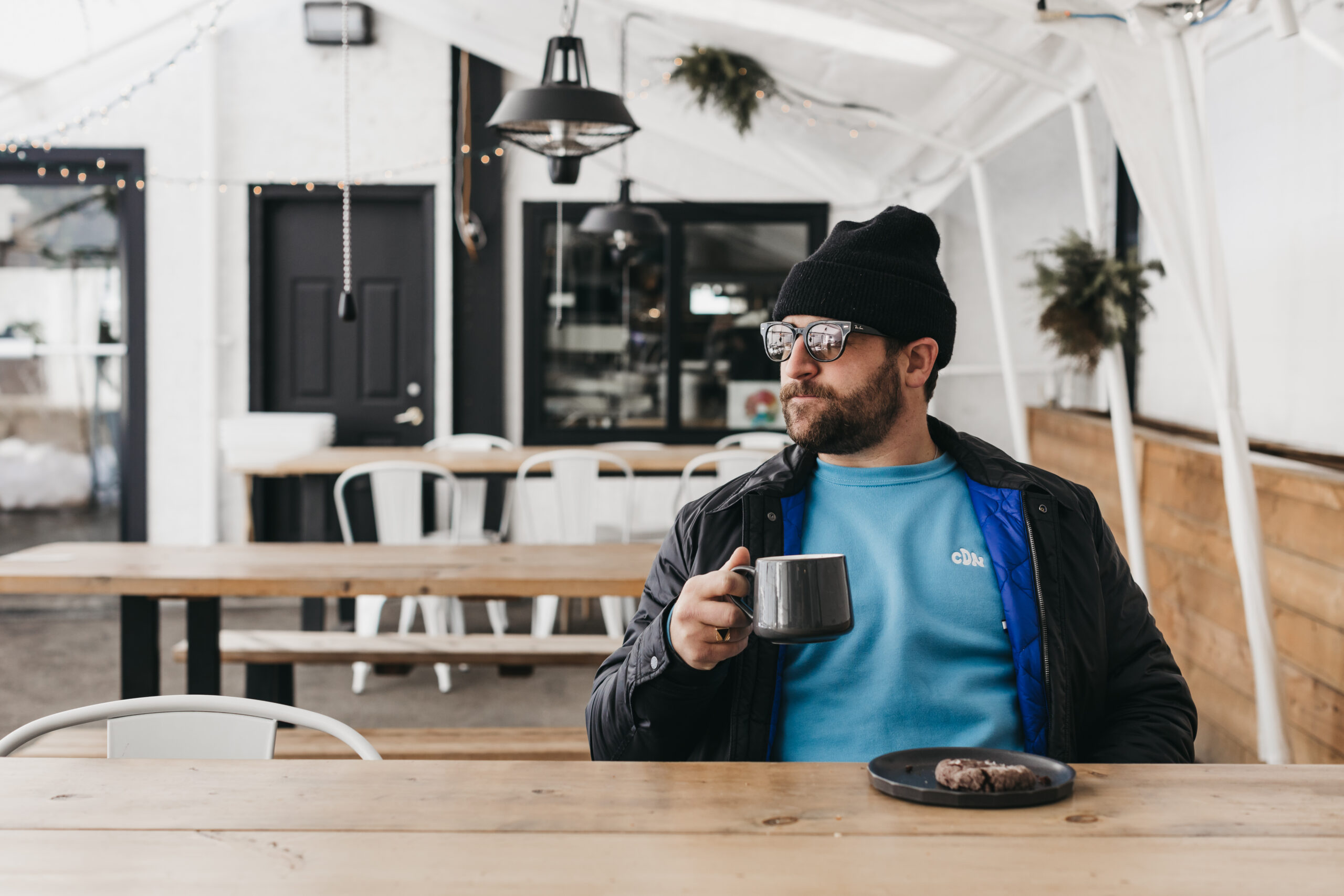 For those of you who might not be familiar with CDN, they are a local Kelowna apparel brand that not only represents the diverse people that make up Canada, but also from thread to the final product, their apparel is made domestically as well.
The Design Process
We wanted to create 2 staples that I frequently wear, which are a hoodie and a crewneck. But I didn't just want to do a traditional, black or grey colour, I wanted to add a pop and I was drawn to a baby blue. There were so many shades of blue to choose from but with Markku's help we narrowed it down to Glacier Blue. The colour was inspired by my love for the outdoors; snowboarding, boating, hiking, fresh powder, and everything in between. As another throwback to my snowboarding days, CDN and I worked together to create a custom logo for this collab, the all new peak design. Can you tell I'm nostalgic?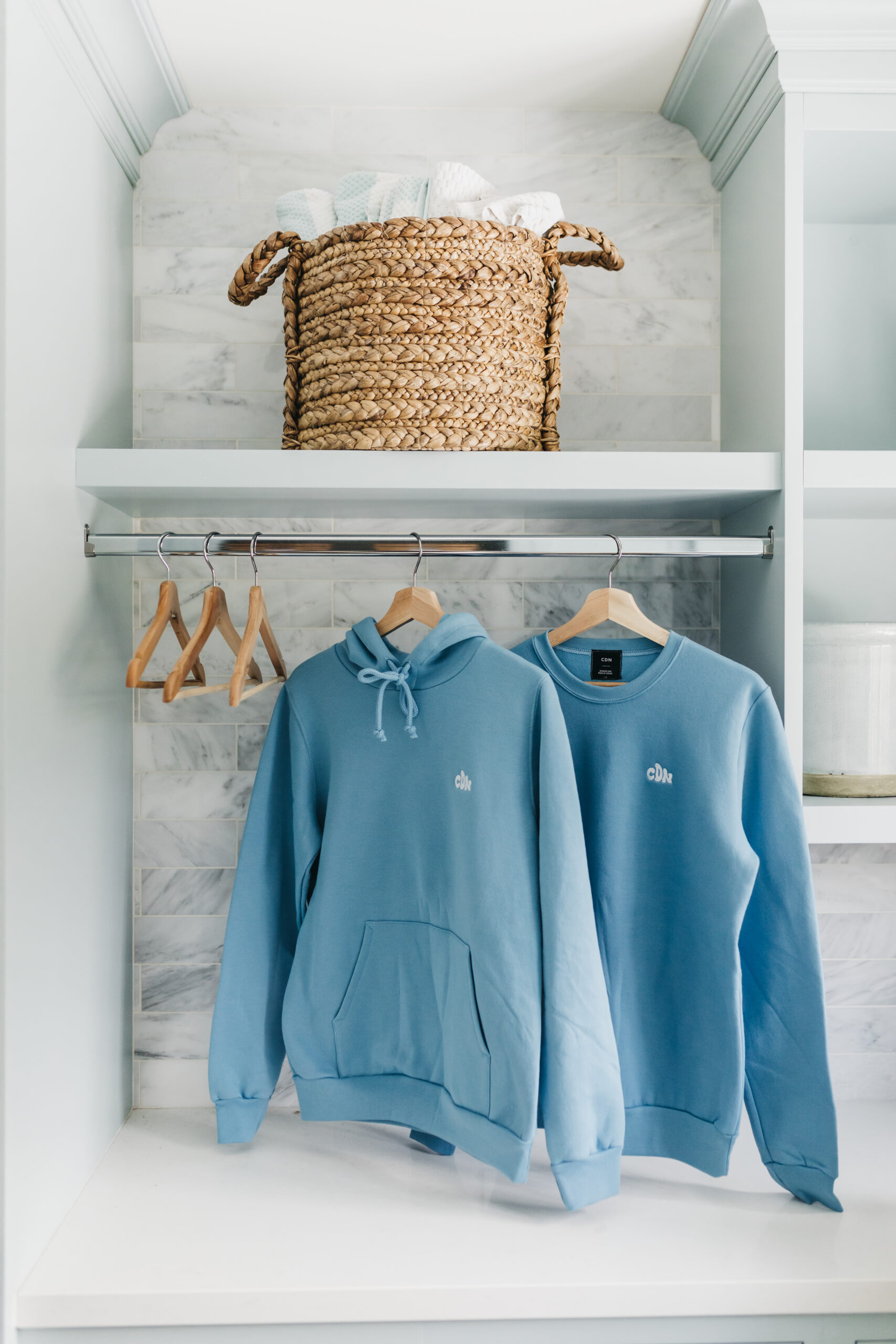 The Styles
If you follow me on Instagram you know that my go-to outfit is usually a hoodie and a pair of my favourite DUER pants. I spend the majority of my time at the farm doing labor-intensive work and love having a few layers. This hoodie is perfect for that, the material isn't too heavy which makes it perfect for all conditions.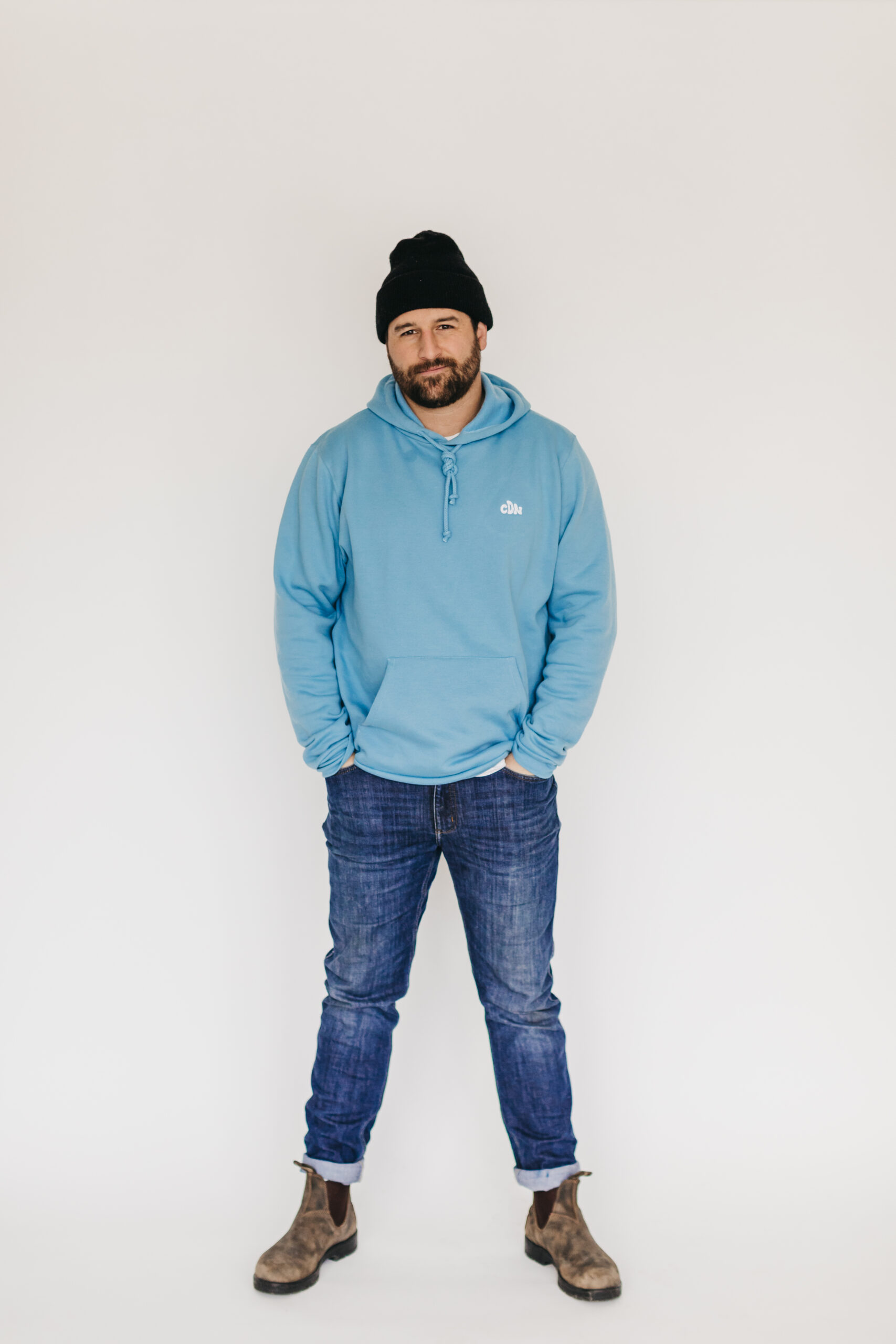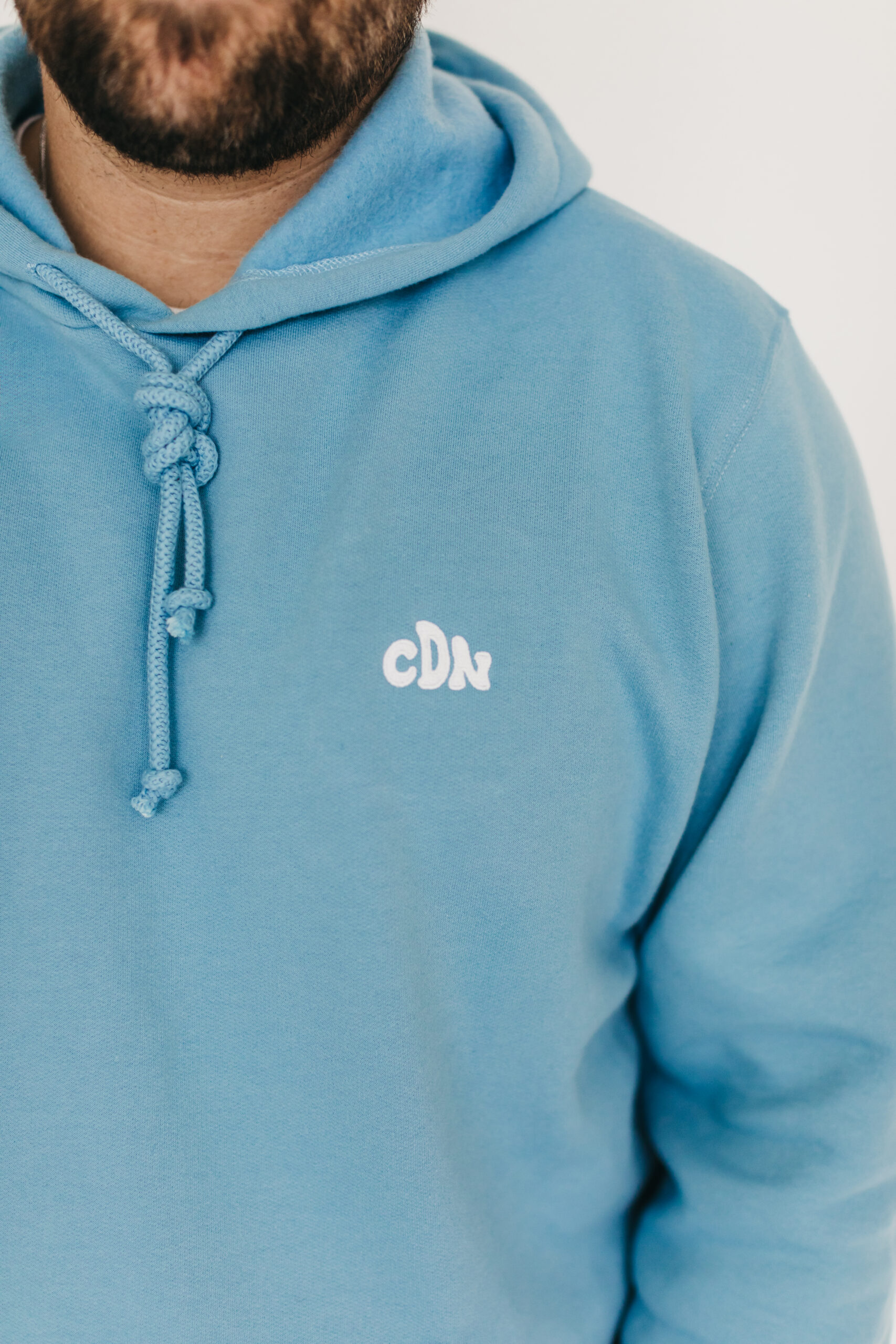 When I'm looking to dress things up a bit, I tend to opt for a crewneck, I find them to be slightly dressier than a hoodie and more fitted. They're my go-to for a casual dinner outing or if we're have a couple of friends over for drinks.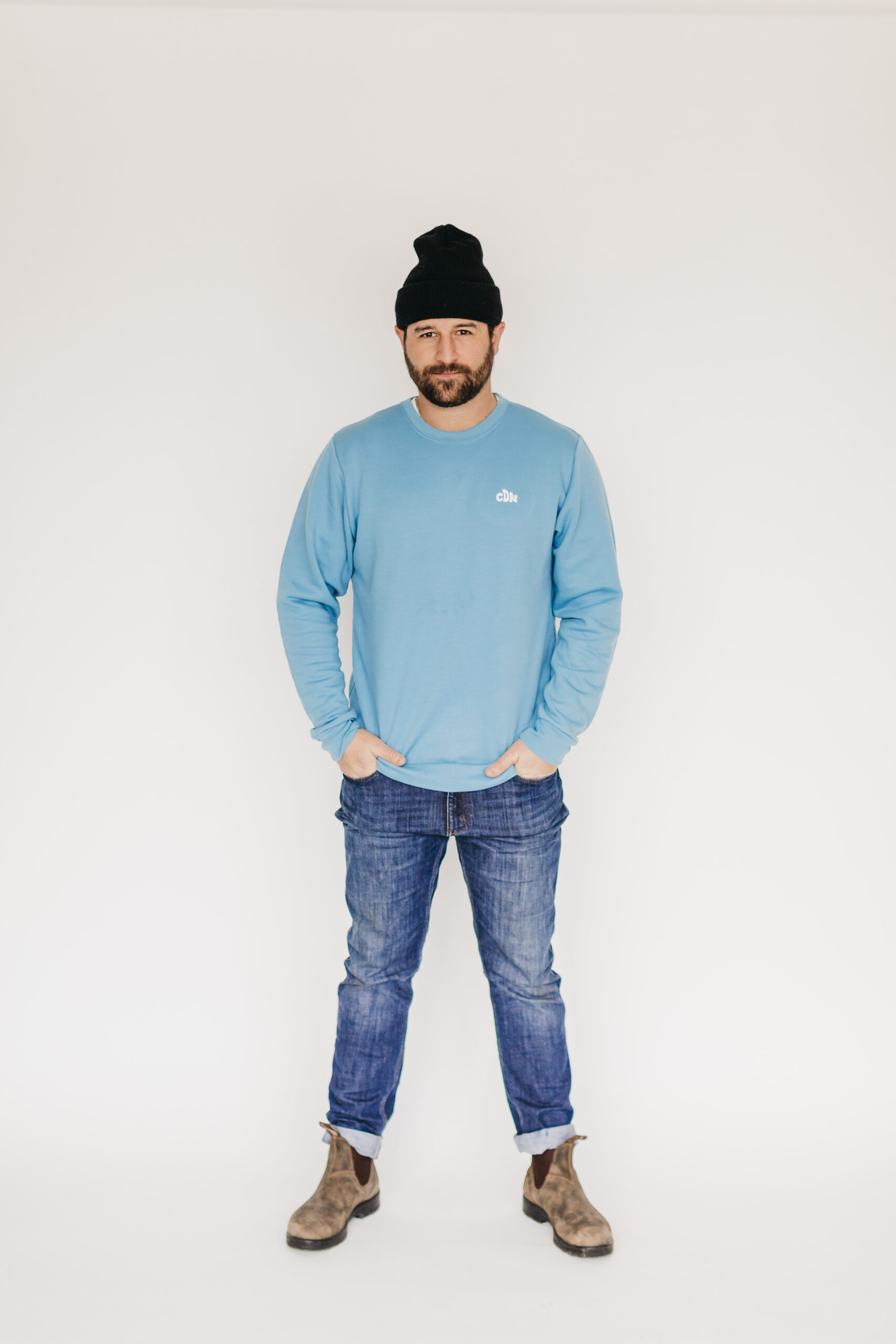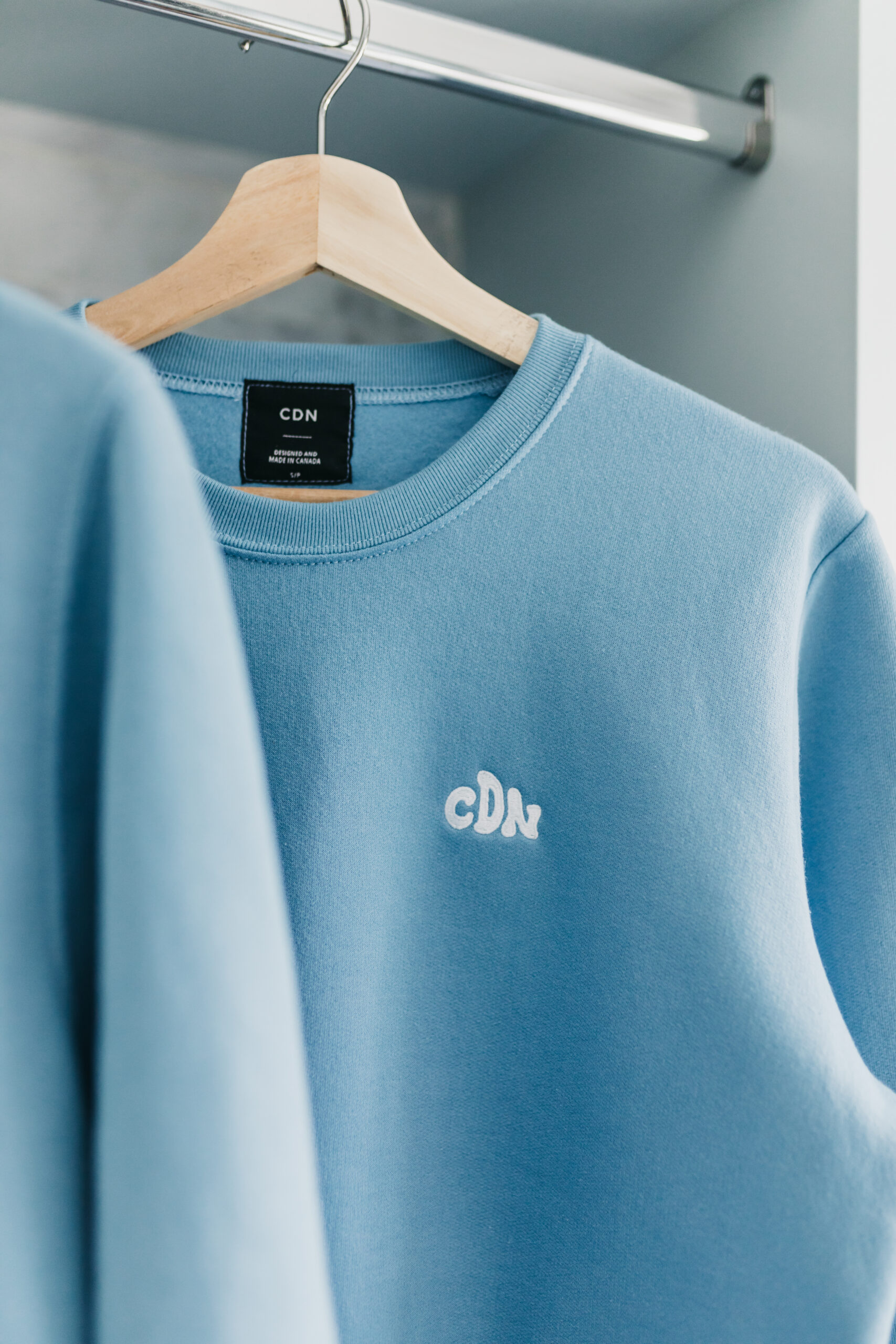 The Sizing
The sizing for this collection is all unisex, both the hoodie and the crewneck are available in sizes S-XXL. You can be confident knowing that a size S is a true boyfriend fit (which Jill wears!). I wear a size XL in the hoodie as I like it to be a little oversized and a L in the crewneck for a more fitted look.
When this opportunity came up, I knew that I couldn't pass it up. I am so happy to partner with a local company, where they focus on ensuring their garments are 100% made in Canada. I hope you love this collaboration as much as we enjoyed bringing it to life.
---