Crispy Tofu Sandwich with Chimichurri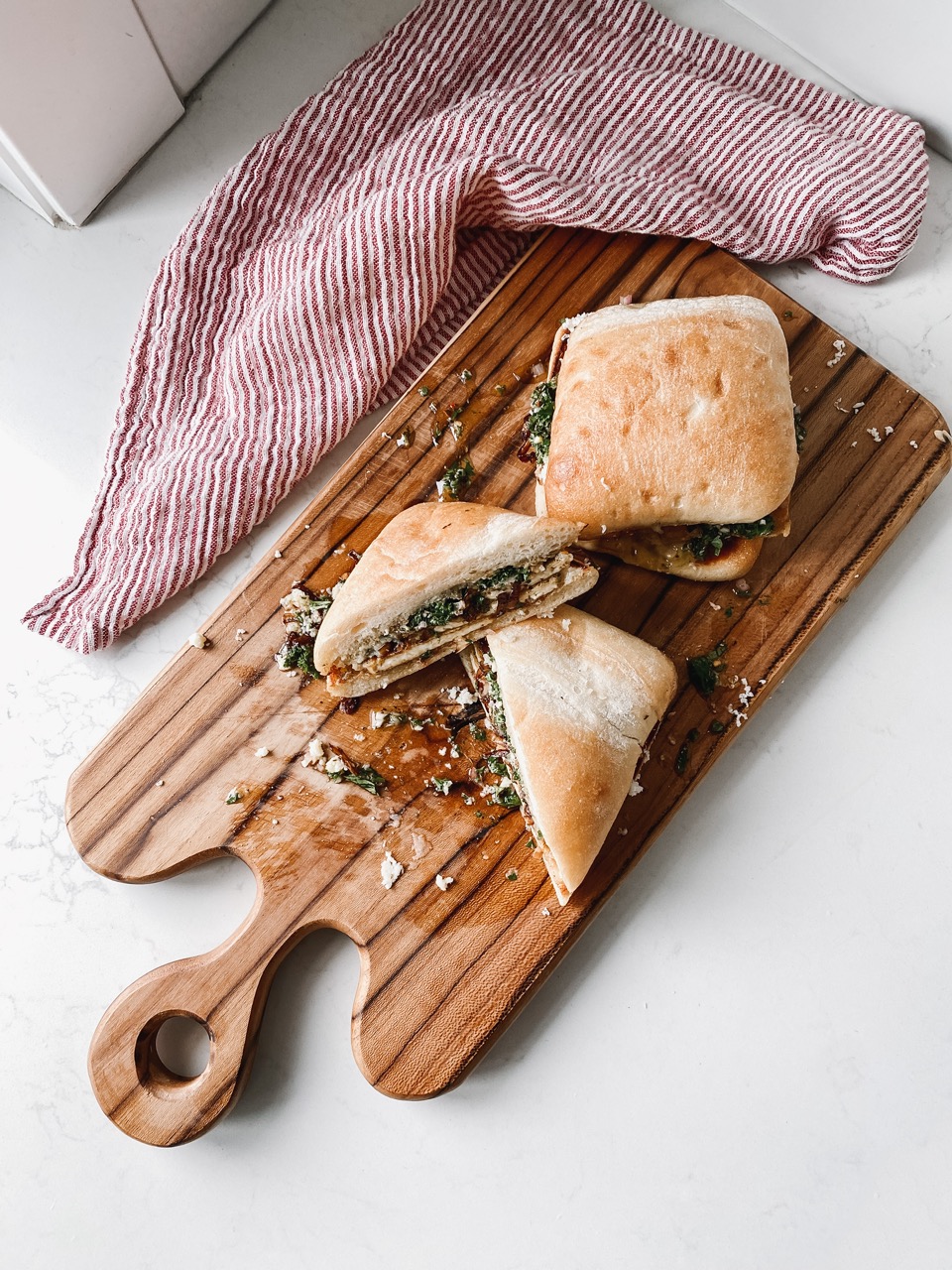 food
This mouthwatering sandwich was so worth taking the time to make! A toasted ciabatta bun, crispy fried tofu, caramelized onions, dijonnaise, pepper jack cheese and chimichurri…this sandwich was everything! Check out my reel of how I put this sandwich together, watching it again makes me want to whip up this sandwich today!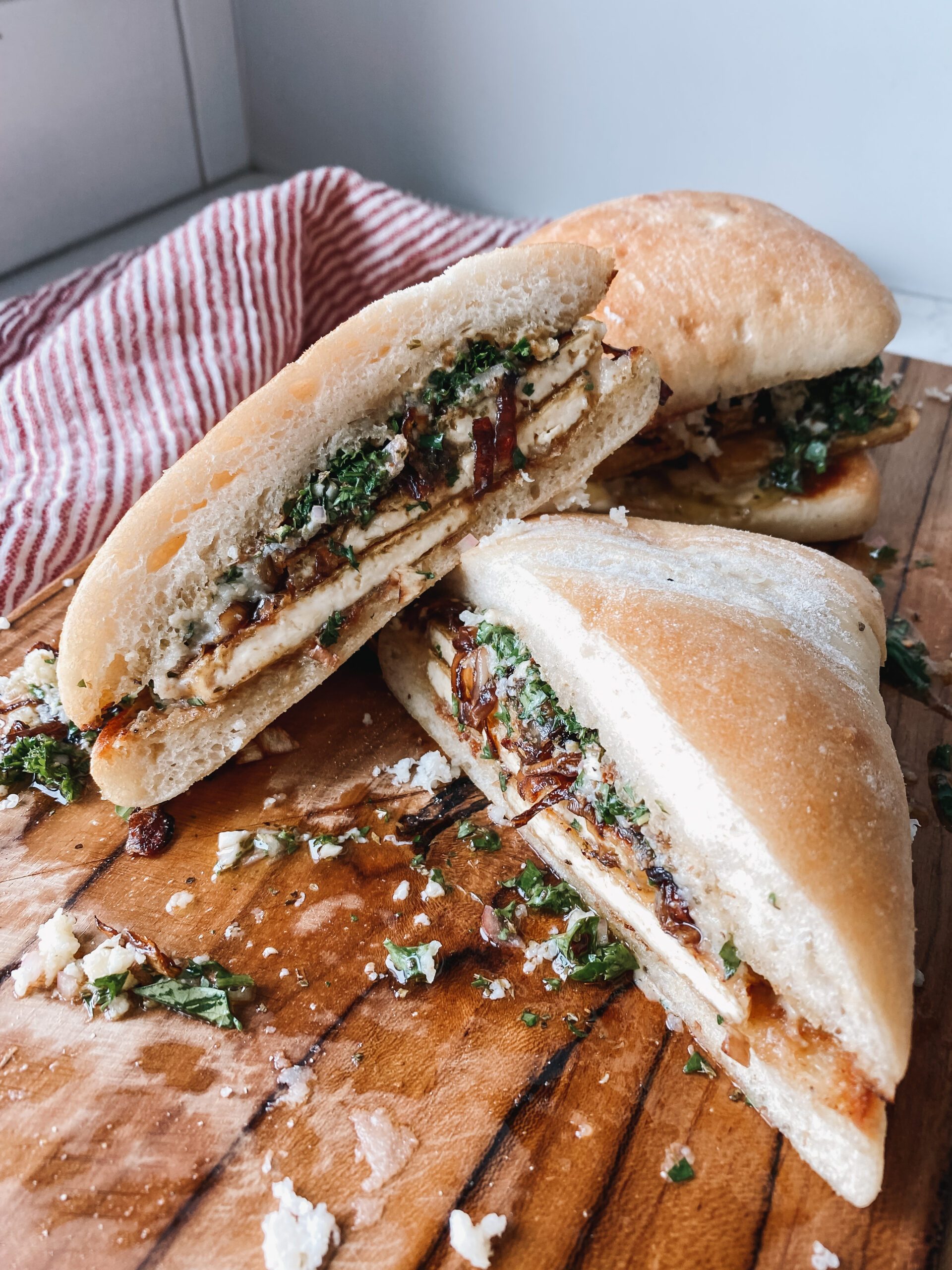 Everything in this delicious sandwich was pretty quick and easy to make, the longest part was making the caramelized onions but in the end they were so worth waiting for.
Well what are we waiting for? Let's make this delicious sandwich!
I hope you enjoyed making this sandwich as much as I did!
Justin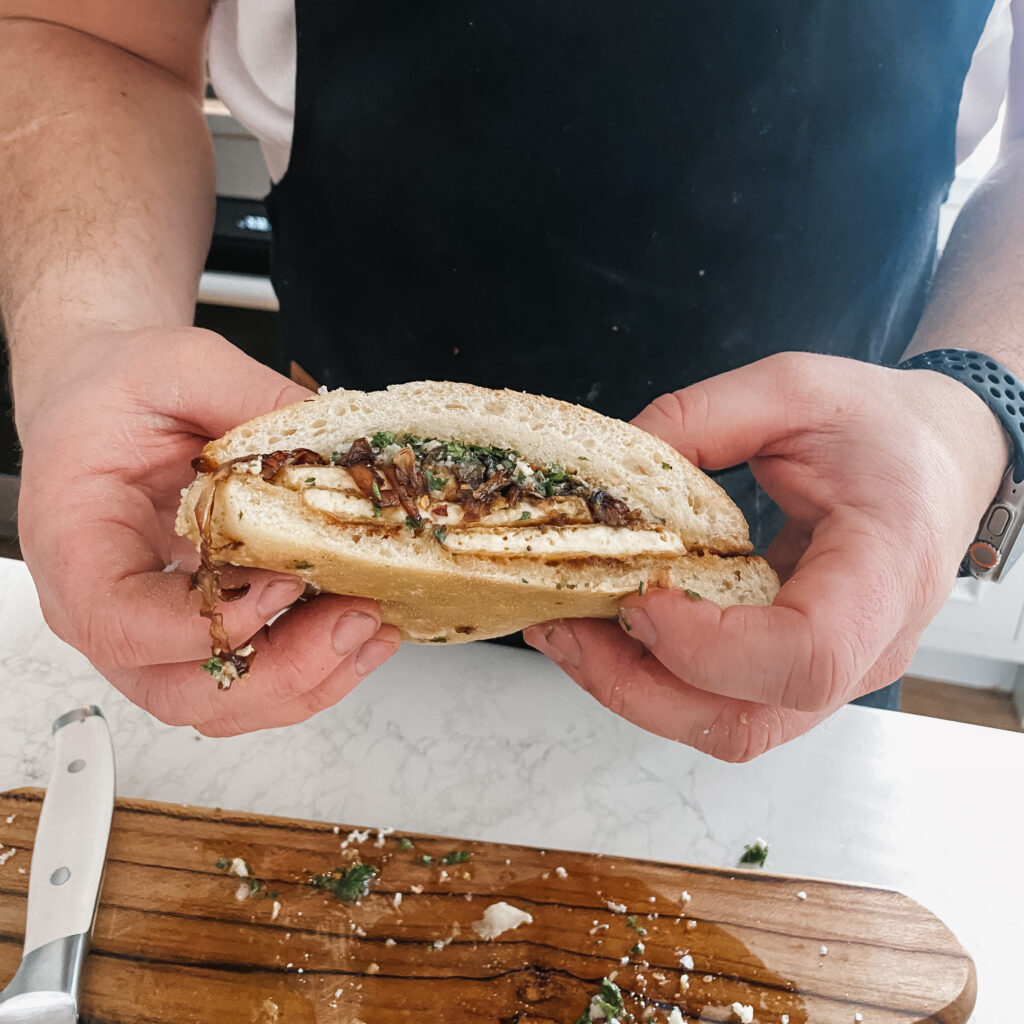 ---