Justin's Ultimate Man Cave Reveal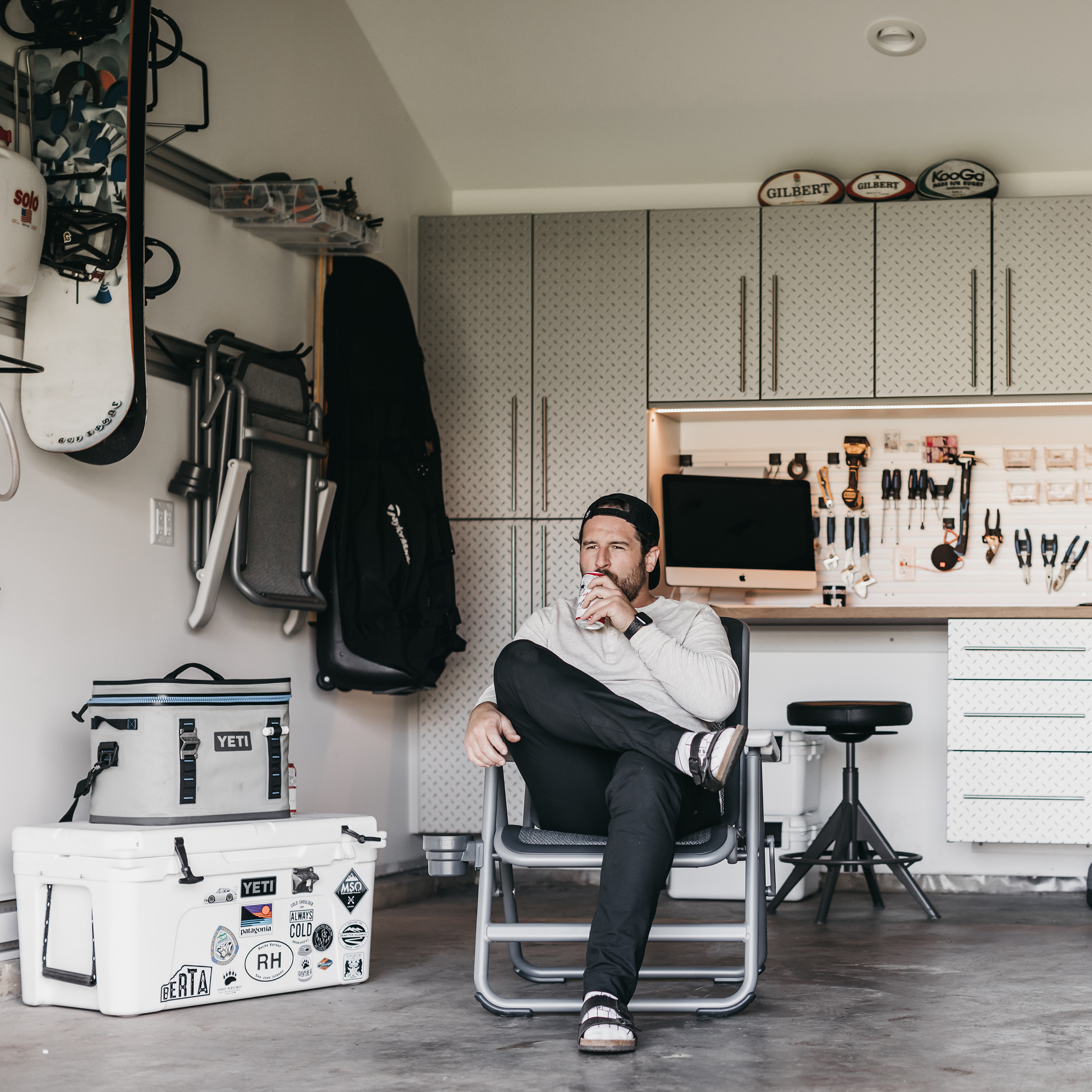 garage

Hey guys, it's Justin here!! I can't believe that I am finally sharing my man cave reveal! If you follow me on Instagram you may have seen the first episode of the Justin Show, which was a complete tour of my man cave. If you missed it, you can check it out here.
Today, I wanted to dive a little deeper into how I designed the man cave of my dreams!
Before we get into all of the nitty-gritty details I thought that I would preface this blog with HOW the man cave actually came to be! After the renovations on our house were complete the next project we wanted to take on was renovating the shed in our yard. We went back and forth on whether this was going to be a "she shed" (a place where Jill could have her office and a few desks for the girls on Team Jilly) or the ultimate man cave for me. At the end of the day, since I let Jill take the reins on the design and decor of the house (hello pink bedframe and chairs), I wanted a manly space where I could have a say on the design (for once … LOL).
For those of you that have read our Home Tour Series: Garage blog, you will know that the garage was my original man cave, but I quickly outgrew that space and ultimately needed a bigger spot for my lawn equipment (but more importantly my foresight simulator…🤫)! So, as soon as we agreed that this space was going to be the ultimate man cave I got to designing (with a little help of course!).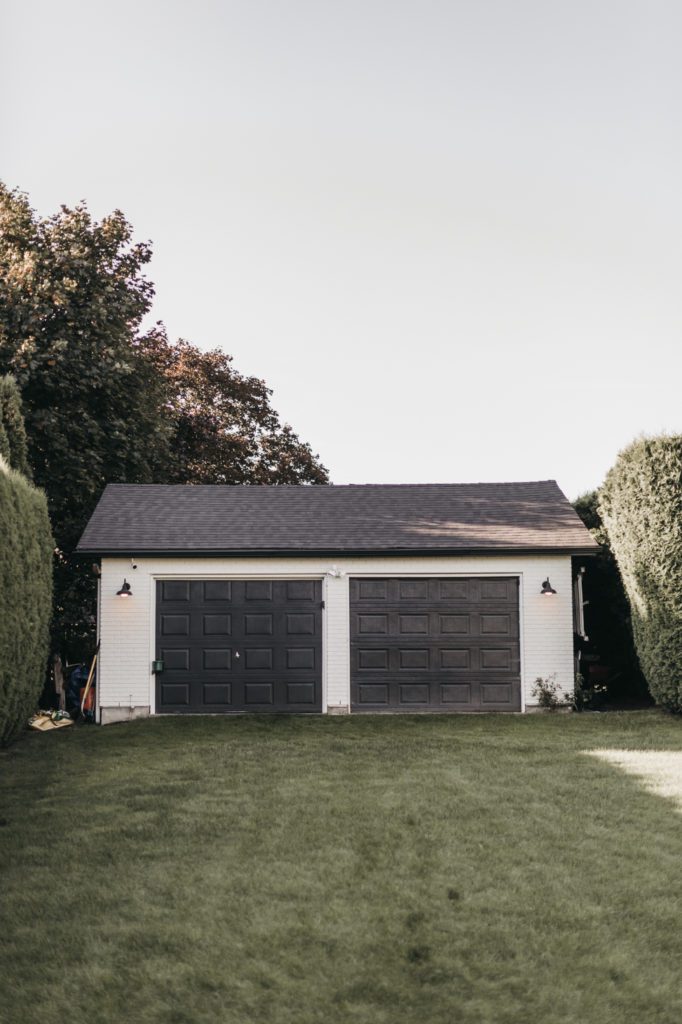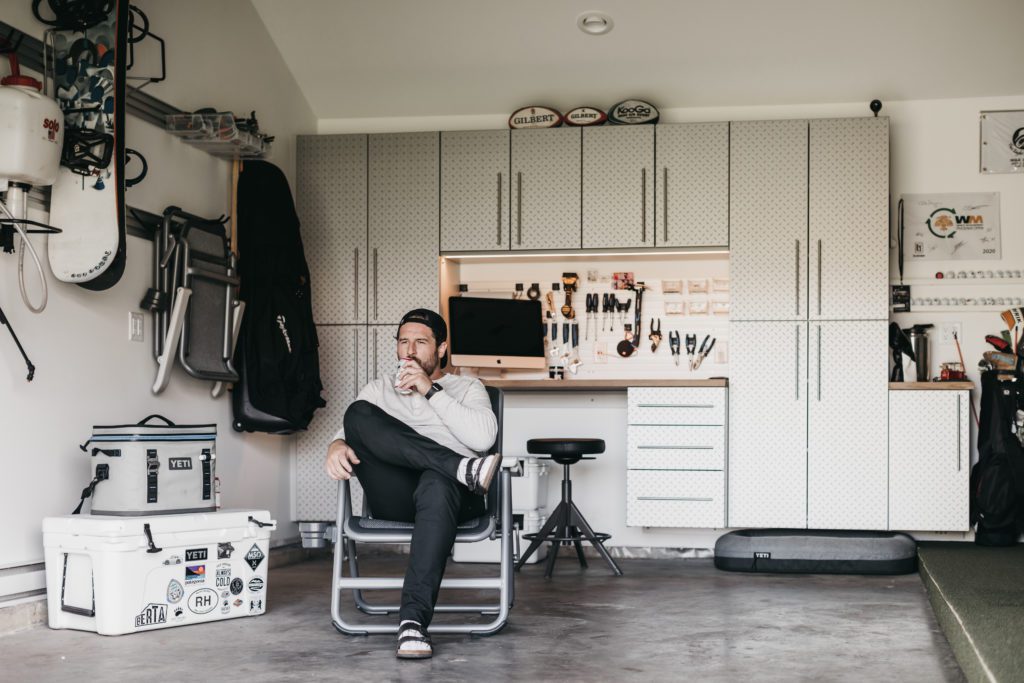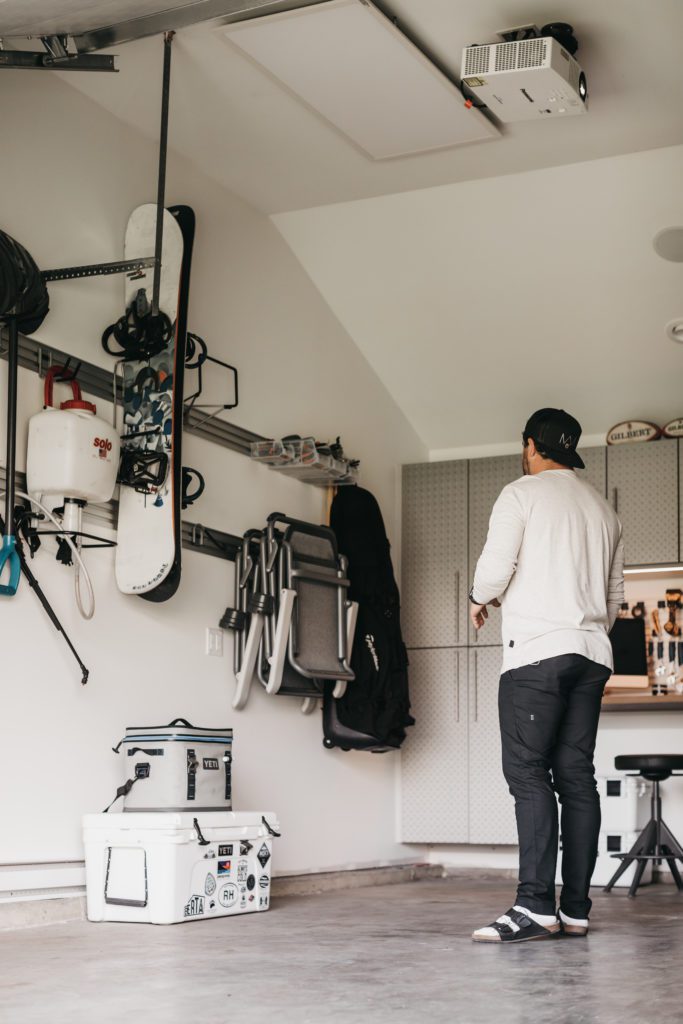 Let's kick the tour off with my organization and storage system in the man cave! Some of you may know that I am a little bit OCD when it comes to the organization of my tools … Jill might say otherwise.
One of my favourite things about our garage design was the custom Stor X Organization System. They created the ultimate cabinetry system to organize all of the items and tools we store in the garage. Stor X Kelowna was so easy to work with and ultimately, I knew that I needed to work with them again for this project!
I gave Stor X free rein to create and design what they thought was going to work best for my space. The most important features that I wanted were closed cabinetry, a wall-mounted organization system, a workbench, and for the design to have a masculine feel!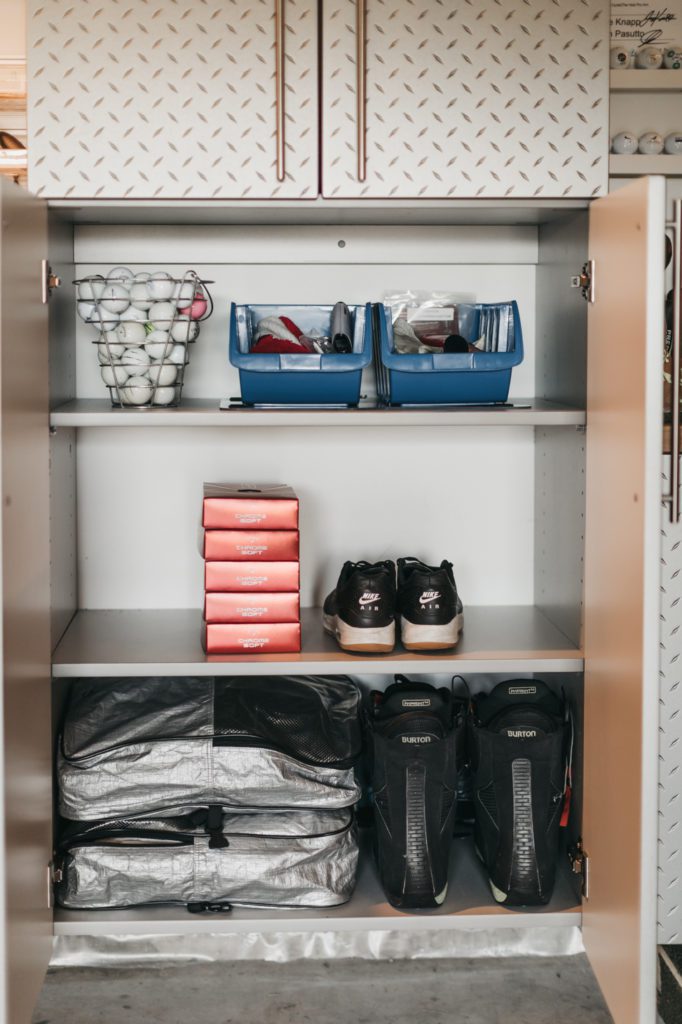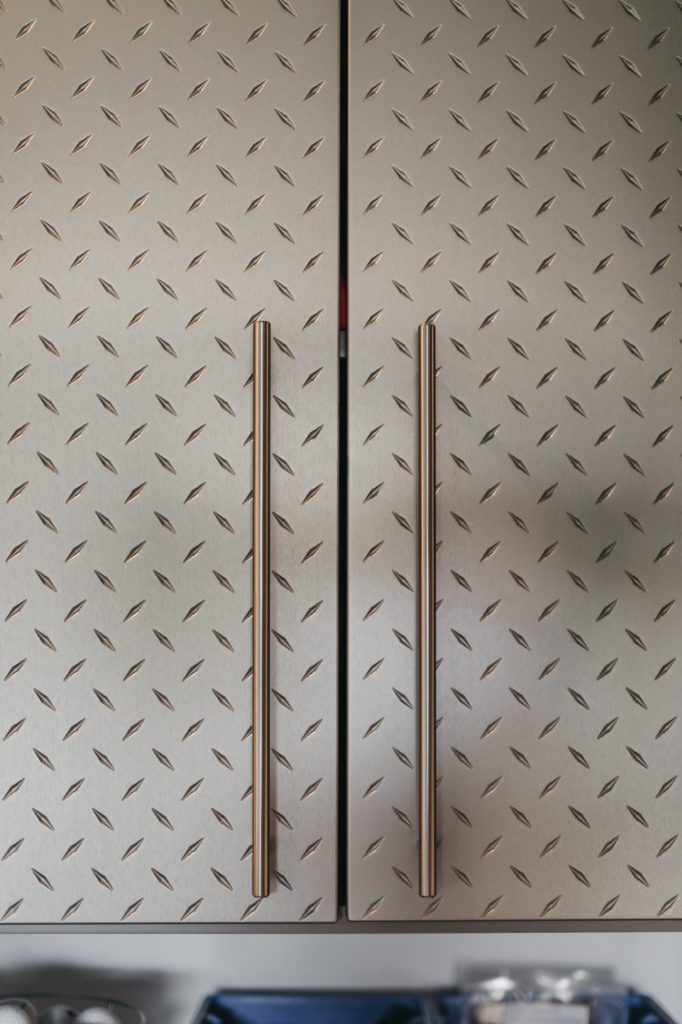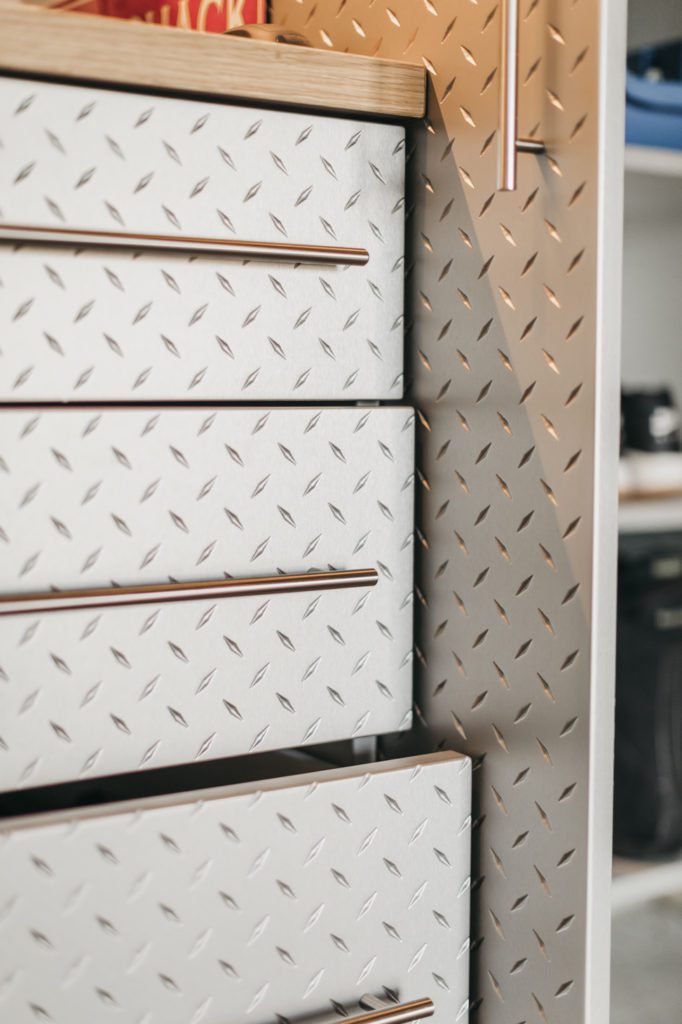 CABINETRY DESIGN & SPECS
The final design is absolutely wicked, Stor X Kelowna knocked it out of the park once again! While the cabinetry may look like a metal finish it's actually wood. The cabinetry is a combination of Folkstone Grey base and a Silver Stainless thermofoil with a Custom Checker Plate profile. The door and drawer handles are a brushed stainless gallery rail, and the countertop is laminated maple. They even included an aluminum backsplash so I could hang some smaller tools and add some small bins for additional organization!
As you can see from the photos, Stor X also installed their STOR-TraX on the sidewall with heavy-duty hooks to store my garden tools, yard equipment, chairs, bags and so much more!
If you are looking to replicate this design or if you are looking to add custom cabinetry and organization system to your own space make sure to reach out to Stor X, they can help you create the man cave of your dreams!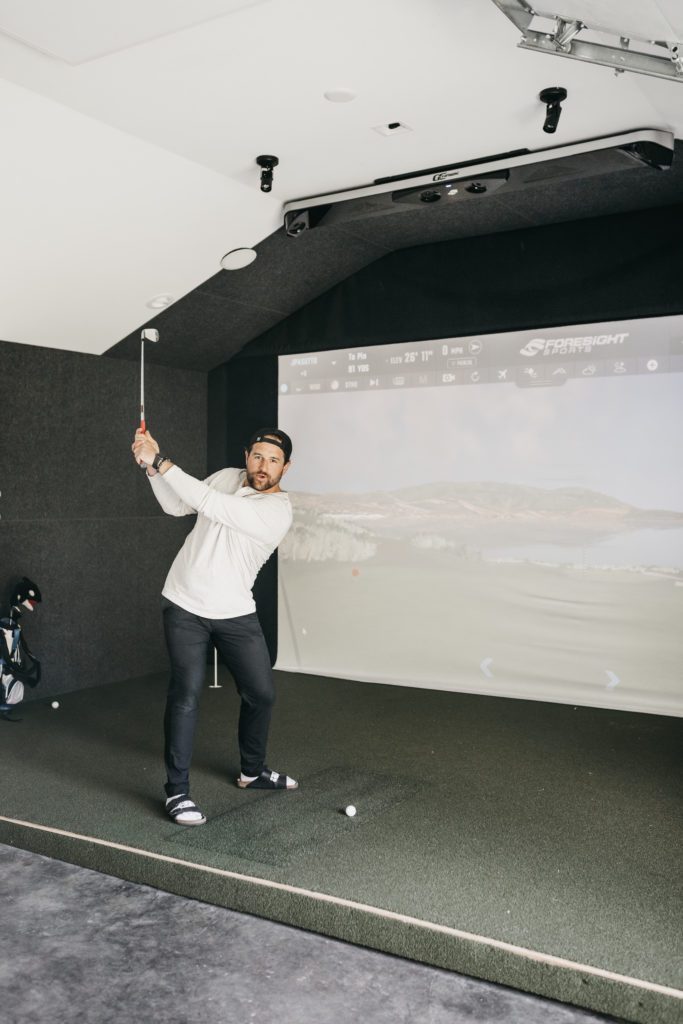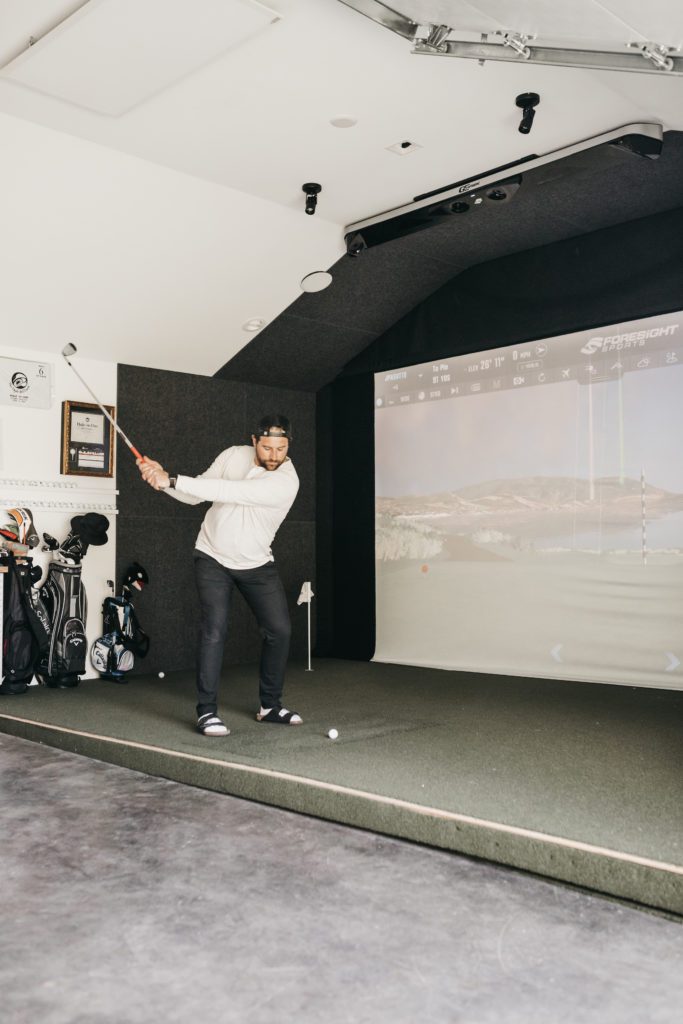 Would it really be a man cave without a pinball machine, pool table, or better yet … a golf simulator? The real reason that I needed this space to be converted into a man cave is that I needed a space big enough to use and store my Foresight simulator! The exact model that I have is the GC Hawk Ceiling Mounted Golf Simulator! I wanted a ceiling-mounted simulator because I knew that on occasion, I would have Leo and Annie running around, and I didn't want to have a monitor on the ground for them to trip over.
The Foresight golf simulator offers multiple programs which are Play, Improve, and Compete. The play feature allows you to play at world-renowned courses like Pebble Beach but from the comfort of your own home. The Improve feature is where you can work on your golf skills. This feature will give you insights on your ball speed, spin rate, total distance, and yardage. Lastly, the compete feature allows you to play various games like closest to the pin online with other golfers around the world.
It's also a hit with kids, you can use download an app called "Foresight Fairgrounds" to integrate various carnival games while working on improving their golf skills.
If you are looking to add a Foresight Golf Simulator into your space reach out to the Foresight team. I had one of their reps come out to the man cave and help me figure out which simulator would work best for me!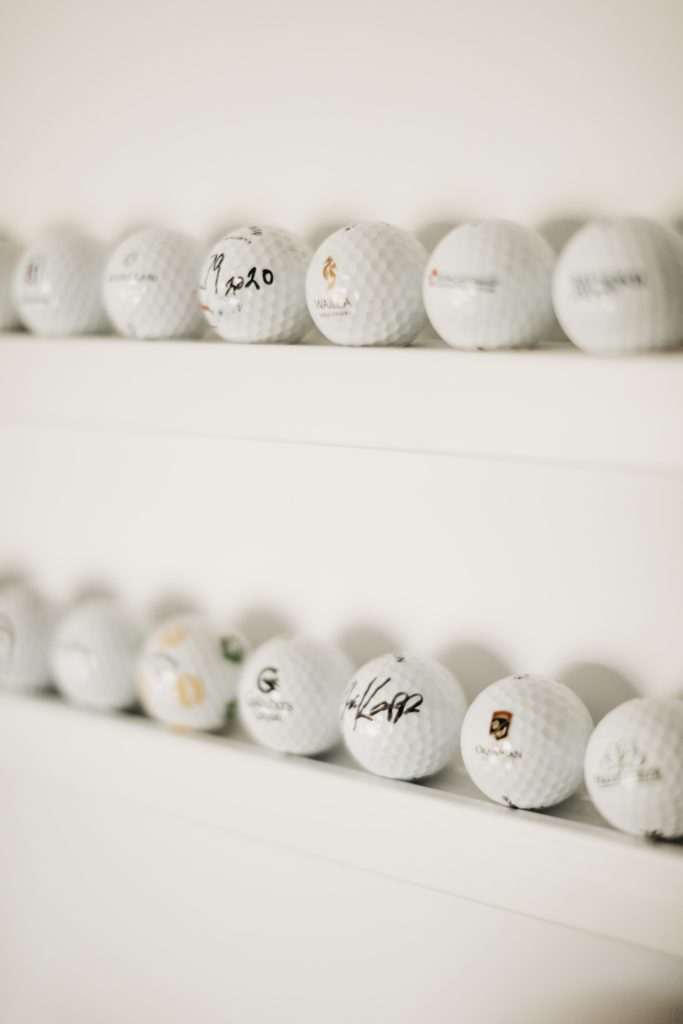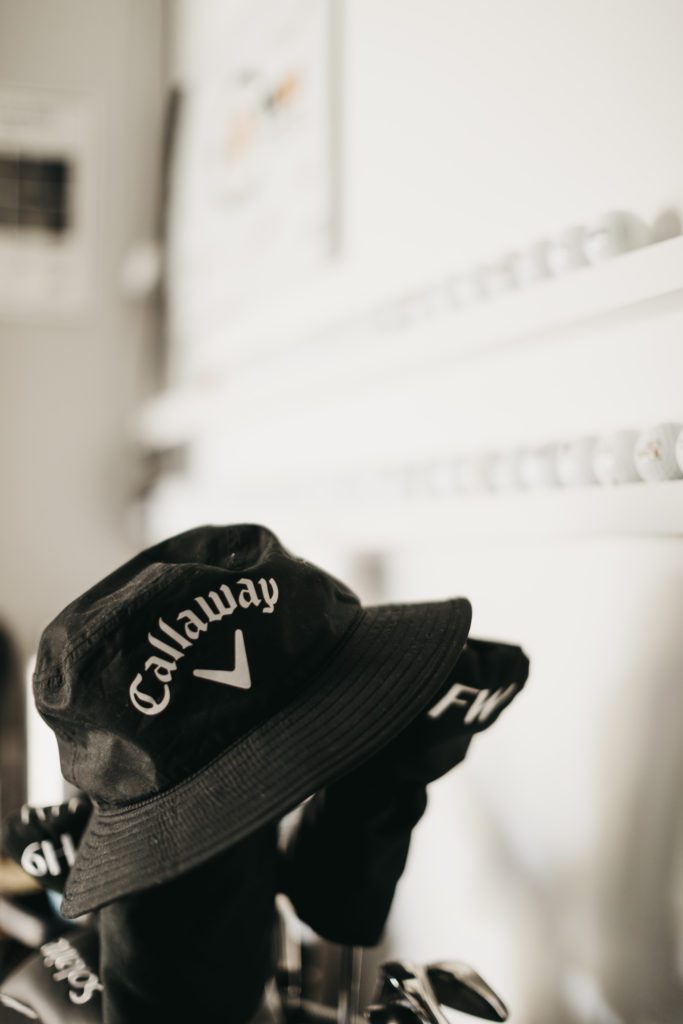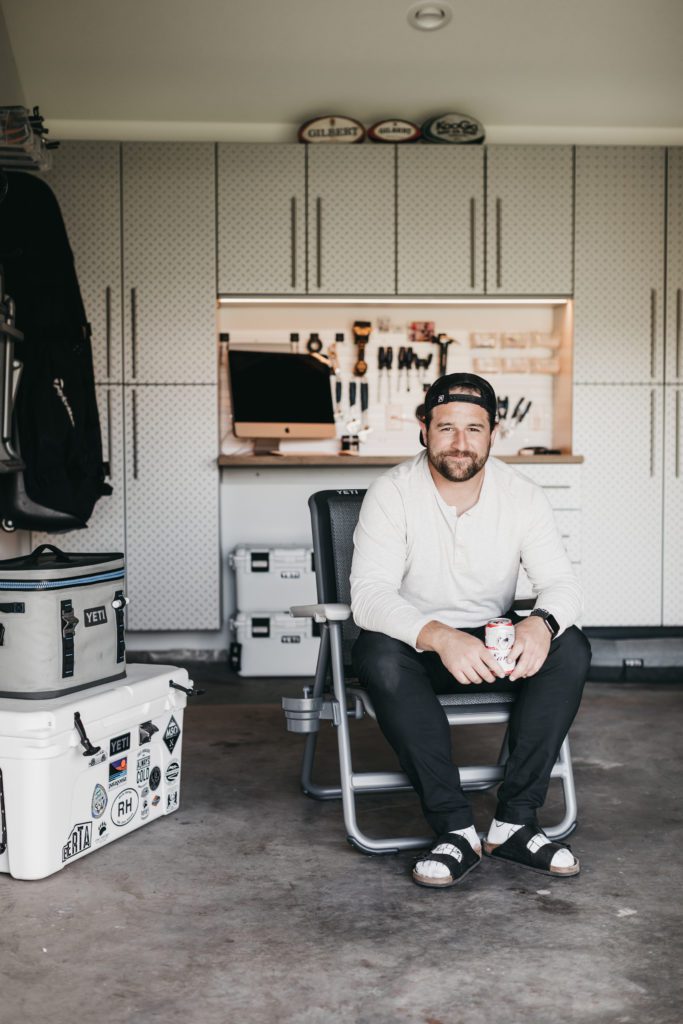 Decor
I am no Jillian Harris when it comes to decorating and designing! I would say that my decor pieces are more practical and are just a natural "fit" in the space. One of the statement pieces in my man cave is the "ball wall." It all started when I picked up playing golf and began collecting balls. I keep a ball from every course, tournament, special occasion, or score that I bet. Another staple piece is our Callaway clubs; not only do they look great on display, but when you are ready to hit some balls on the simulator, your clubs are right there waiting for you!
When it comes to cold drinks and comfort, look no further than Yeti! As many of you know I am a big Yeti fan, so I have made sure to equip the man cave with just a few of their coolers, chairs and dog beds!
Well there you have it, my complete man cave reveal. Let me know in the comments below what your favourite part of the tour was!
Thanks for reading everyone!
Justin
Thank you to Stor X Kelowna and Foresight for the gifted items. All thoughts and opinions are my own.
---