A Full Recap of Our Most Recent Trip to Hawaii!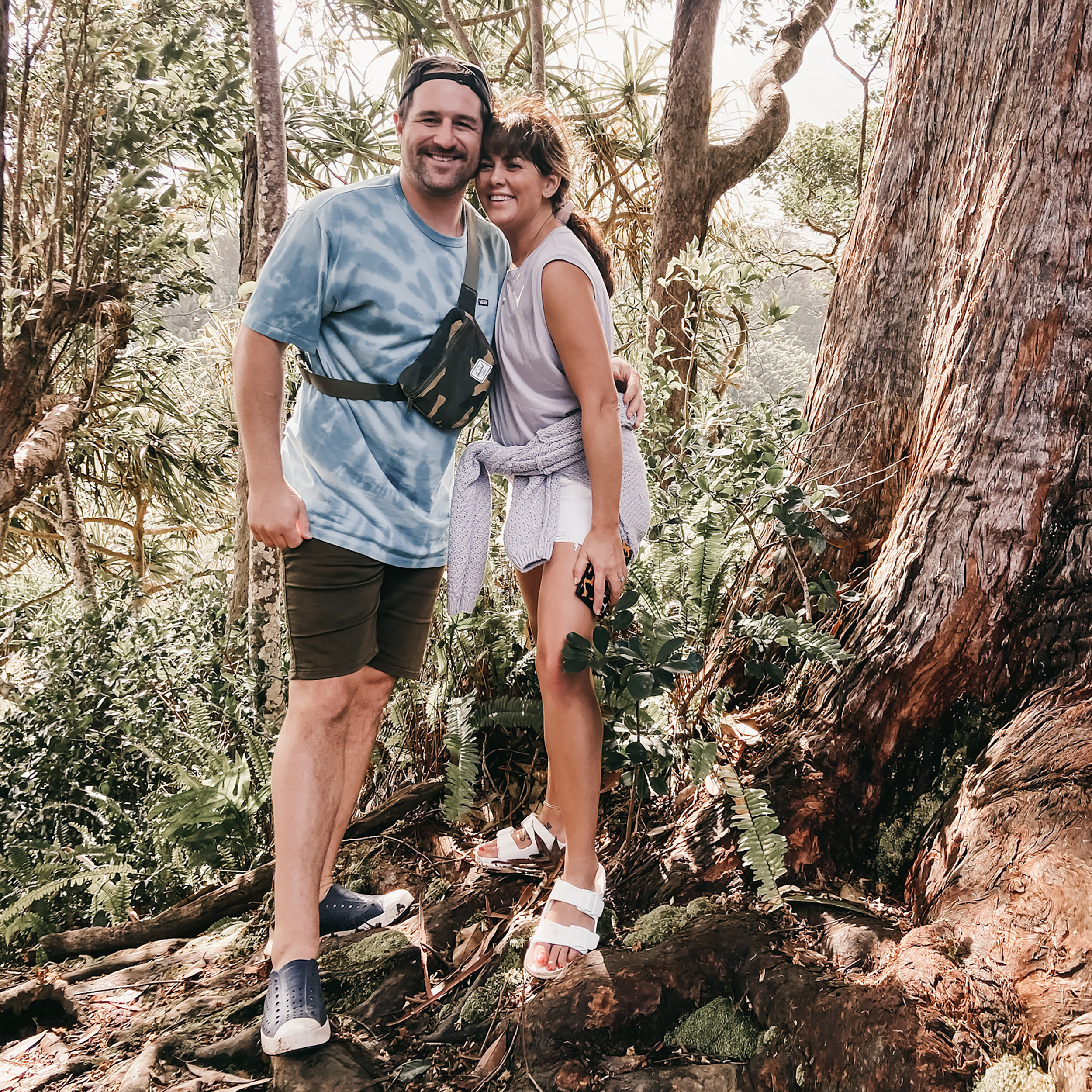 outdoor
It feels like we were leaving for Hawaii just yesterday, and here we are already an entire month into 2022! Believe it or not, we canceled and rebooked this trip at least three times before we were finally able to go. This was a really special trip for us because it was the first trip post lockdown and because we got to bring our parents along for this epic adventure. For the first half of the trip, Jill's parents joined us, and for the second half of the trip, my parents visited. There was a few days of overlap, and it was just so awesome to experience these few weeks with them. I don't know about you, but whenever we go on a vacation without our family, we constantly want to share the entire experience with them, so for our parents to join us on this one meant the world to Jill and me.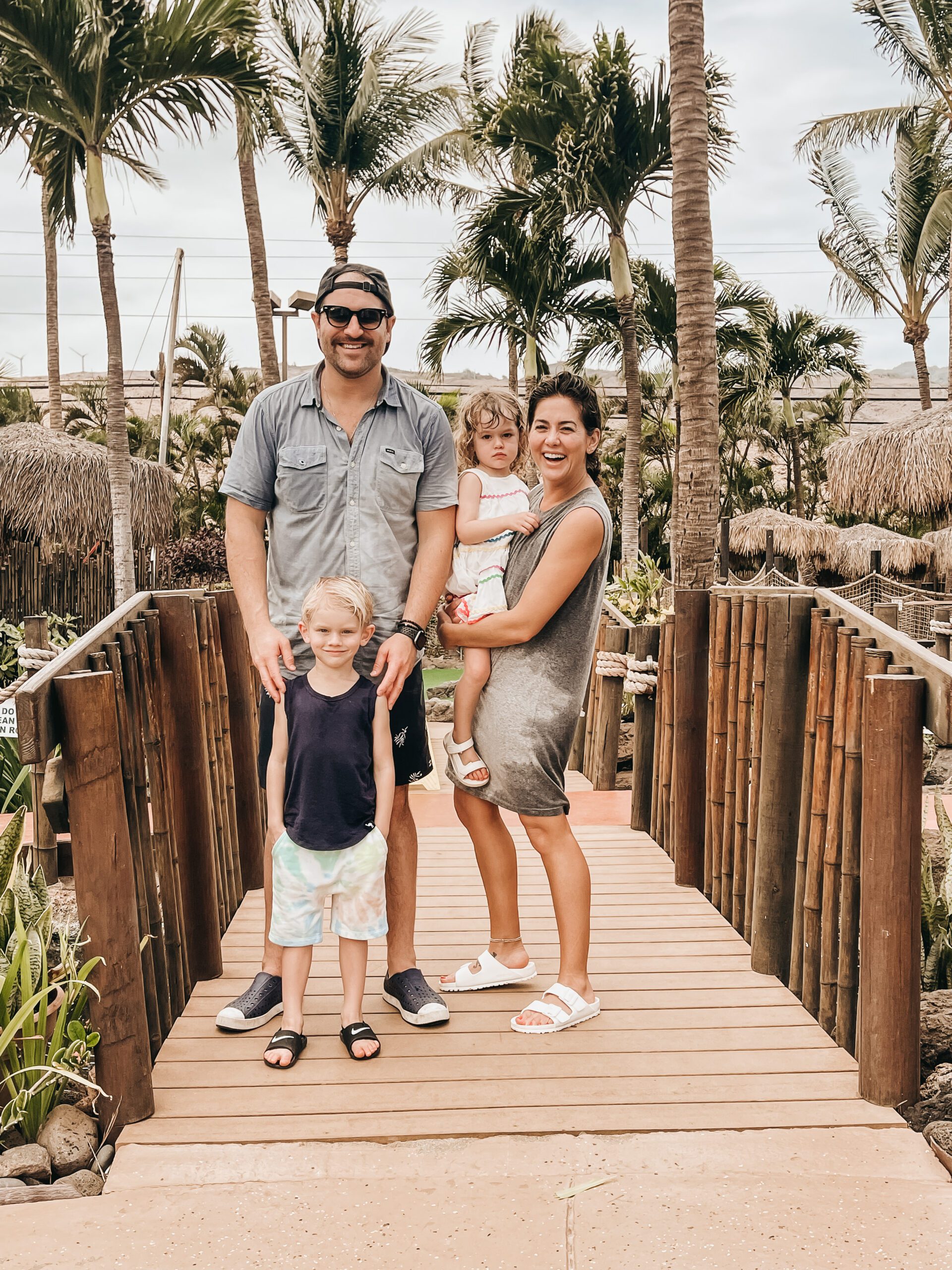 The traveling process & tips
So, some of you are probably wondering what it was like traveling now? Honestly, it's just the same as it's always been, and I have to say that overall it was super seamless. We all were tested before traveling, the kids were not stoked about this part, but they muscled through it. If you are planning to travel in the near future and are a family of 4, I would recommend budgeting an additional $1,000 for the tests. After we got our results, I made sure we printed them off as well as had a digital copy, you never know with technology these days, and I wanted to be extra prepared. One pro tip that I used this trip was making a dedicated photo album on my phone where I had screenshots of all of the paperwork. It made it so easy and put me at ease knowing that I had a few copies if anything happened. And if you're looking to really go the extra mile on the paper copies, I got a green highlighter and highlighted the results, name, and the date to make it easier for the person looking at the documents. Also, green means go and subconsciously gives you good vibes!
The actual traveling process was fine; I actually prefer that everyone is masked up in a public space. Before covid every time Leo and Annie traveled at least one of them got sick. Sure enough this trip, Leo and Annie showed up healthy and were healthy the entire time. I am confident that the masks and extra sanitation protocols helped with this.
Travel insurance
Something that is super necessary to purchase if you are planning on traveling is travel insurance! Travel insurance for the most part is covered through our credit cards, but with the uncertainty of life, I purchased additional coverage through BCAA. For the entire year, it was $500, this covers all of our trips and it's additional peace of mind if knowing that if something happens you are covered.
Packing hack
Last thing before we get into more details on our trip! If you are traveling with kiddos here are a few hacks. First of all, the Bugaboo Ant Stroller with the Skateboard attachment is an absolute game-changer when it comes to traveling, it folds up perfectly and you can easily store it on the plane. You can wheel your kiddos right to the seat, fold it up, and store it in the above compartment. No more storing it in the belly of the plane and having to wait for it.
Secondly, the rental car seats are not great, so we actually bring ours with us. Did you know that bringing car seats with you is actually free? There are no fees. So what we do is pack both of the car seats in a large bag and then add other items in there. Like the kid's life jackets and some of the lighter items!
Rental Car & Hotel
Let's clear things up, some people secretly think that Jill and I got married on this trip… we didn't! 😂 We are happily still engaged and the wedding will happen whenever it happens, we're in no rush.
As you can probably tell, we don't travel light, in fact, when we arrived in Maui we filled up 2 airport carts, and pushed the stroller. Typically, it's a bit of a workout and an adventure getting out of the airport with all of your things, which is one of the reasons that we rent such a big car. When Jill and I first started visiting Hawaii we rented a two-door Jeep. Then when we had Leo we upgraded to a four-door Jeep, and then when Annie came along we started renting a Tacoma so there was enough room for all of us and our things. Now, for this trip, with both sets of grandparents coming along we had to go all out and rent a full-on SUV. People are always curious about renting a car when going to Hawaii and I always recommend it if you can work it into your budget. In Maui, there is so much to do and we love the ability to come and go as we please, and having a car handy makes it so much easier to tackle whatever we have on our agenda. We always rent our rental vehicles from Discount Hawaii Car Rental; what I love about renting from them is that they can help you find the best deal on a rental vehicle for your trip. Discount Hawaii Car Rental analyzes prices from all car rental companies and helps you find the best vehicle at the best price. So, if you are planning a trip to Hawaii in the near future I would hands down recommend reaching out to Discount Hawaii Car Rental for all of your rental car needs!
We stayed at the Fairmont Kea Lani, and we were lucky enough to stay in the villa and absolutely love this suite-style! What we love about this is you can still enjoy your normal routine, but in vacationland. The villas are awesome, not a lot of hotels have this style of room, but you can sleep up to 8 people and it just keeps everyone in the same zone, it's heaven. The entire hotel is clean and beautiful, the staff is amazing, the waterslide is a blast, the food is awesome, the location is right in Wailea, it's not too bad of a jog to Lahaina. We had such a blast during our trip, spent lots of time by the pool and on the beach, and enjoyed a few Mia Tai's too! There were a few things that really stood out on this trip, so I thought I would round them up below.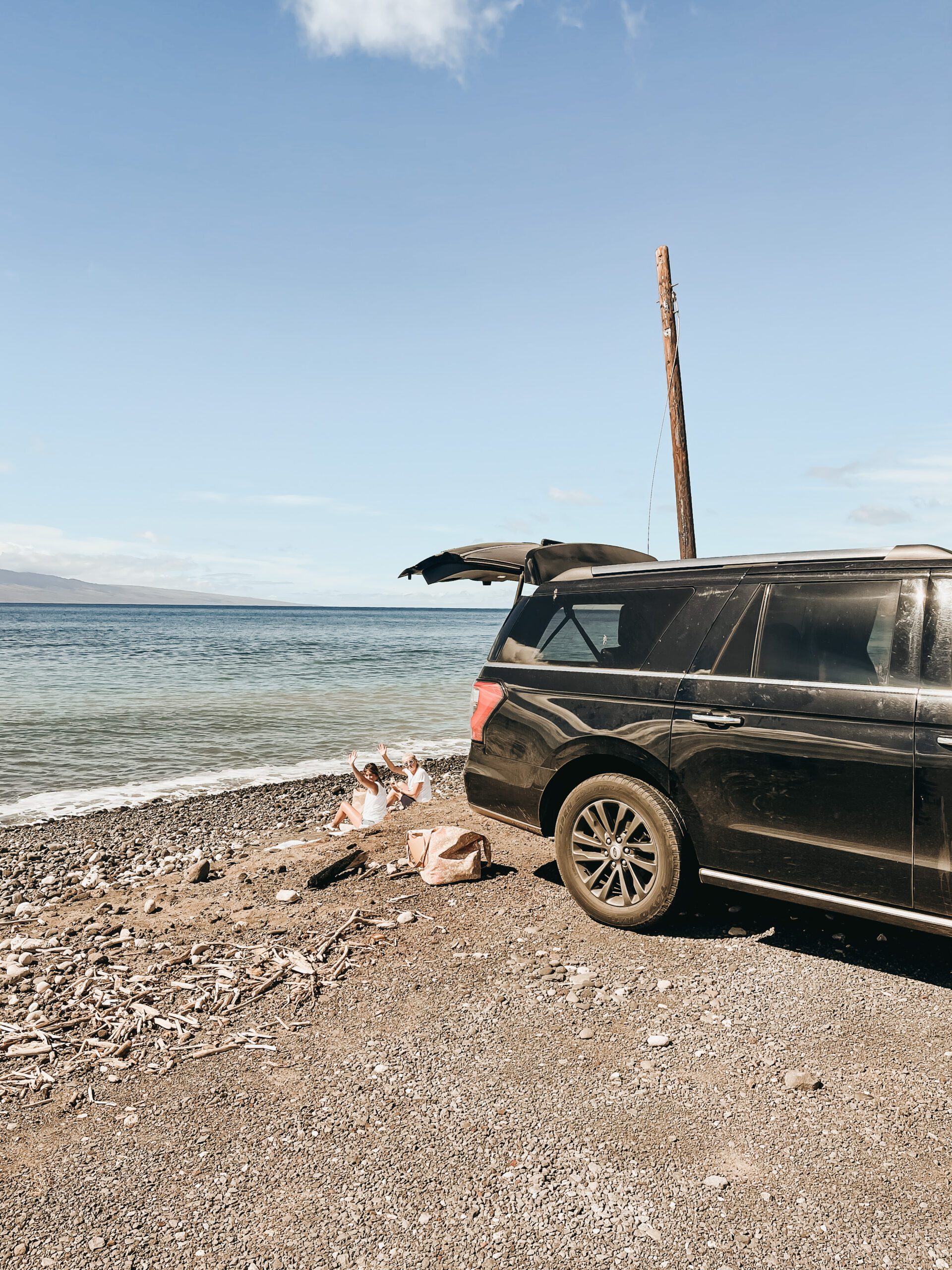 Top things we did in Maui
1. The road to Hana
When we visit Maui we usually do one big road trip while were there! We either do the road to Hana or the north side of the island. But more often than not, the road to Hana always seems to be the winning pick. This year we downloaded a guide, The GyPSy App, and we purchase the road to Hana guide and it was fricken sweet. It was about $10 USD, but it was honestly so awesome and worth every penny. During the entire road trip, the guide is sharing the best places to stop along the way, some tidbits of history and all about the culture of the island. It was an absolute must. If this is something you are wanting to do, there are a couple of pretty rough offroading sections, so make sure you are comfortable with the vehicle you are driving and make sure you have insurance coverage… just in case!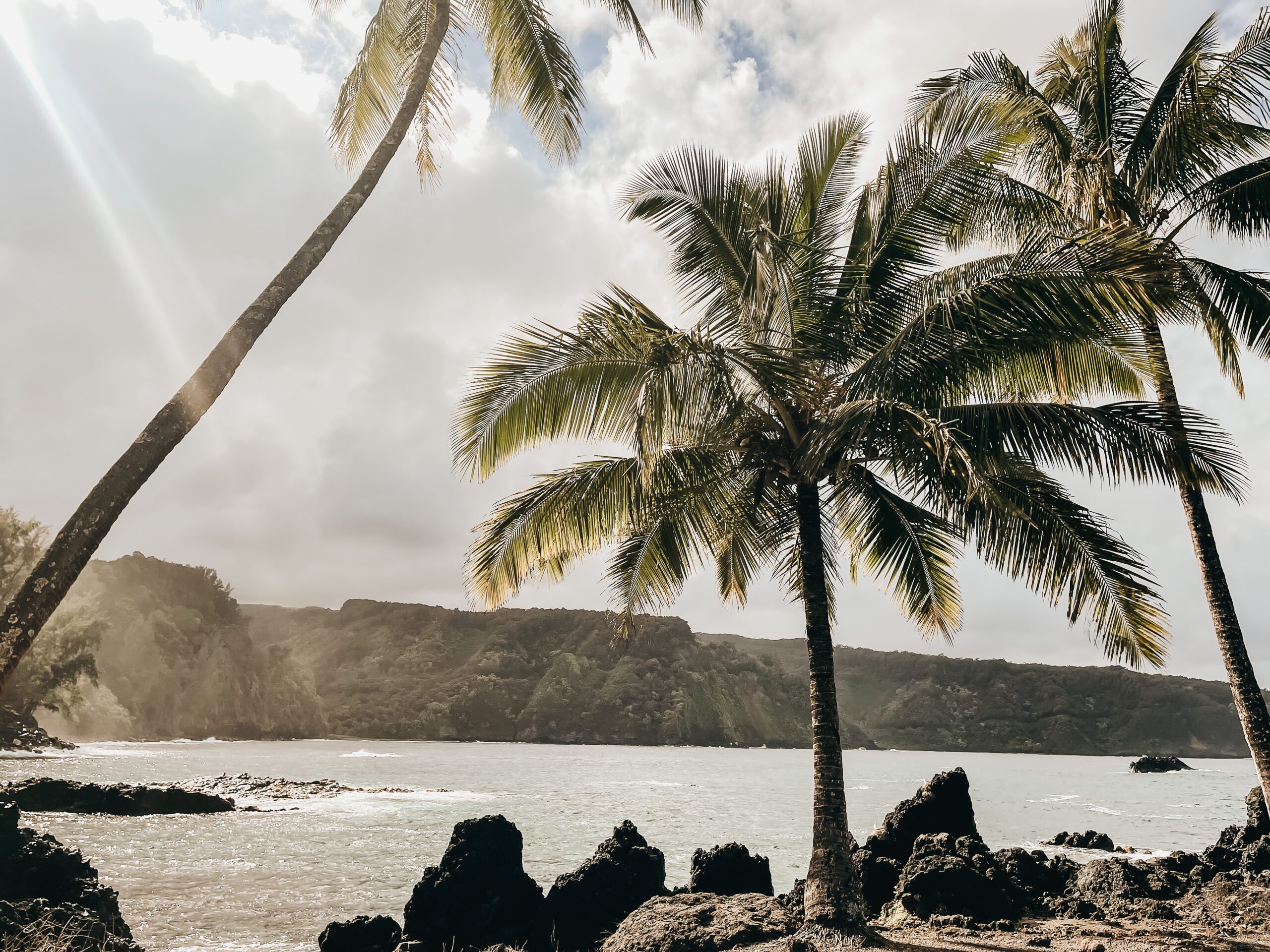 Thanks to Tom Houston, the Food and Beverage Manager at the Fairmont Kea Lani, I had the opportunity of a lifetime to go golfing at the Mākena Golf and Beach Resort. It's a fully private golf course, and nothing like I have ever golfed in my entire life. Picture this, you get your bags dropped off, you look out just past the green and see a perfect par four, the most pristine hole… that no one plays! It's literally just there for the restaurant guests to enjoy the view. Honestly, it was such a wonderful outing and was so grateful to play with Tom, the Food and Beverage Manager, and Mike Pie, the General Manager of the Fairmont Kea Lani.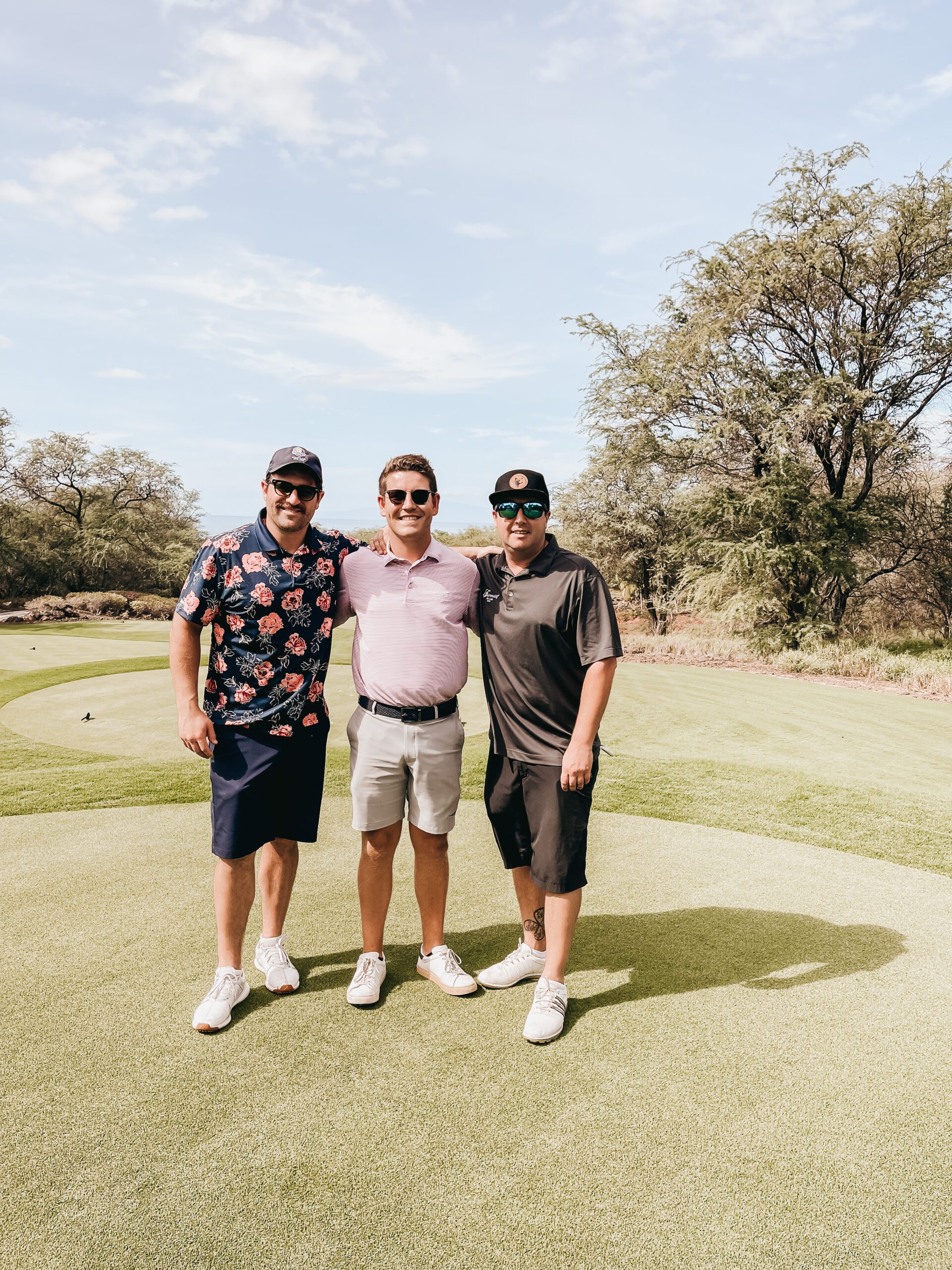 Things to do with kids in Maui
Leo and Annie had so much fun in Maui, if you caught some snippets of my and Jill's Instagram stories you may have seen them doing the fire run at night, which was something they loved. If you are visiting Maui with kids, here are some of their favourite things we did while we were there!
If you are close to Waikapū this is an absolute must. Not only did we get to enjoy a tour of the plantation, we learned how to shuck coconuts, but the kids also enjoyed a little zip line and there was even a wonderful restaurant there as well.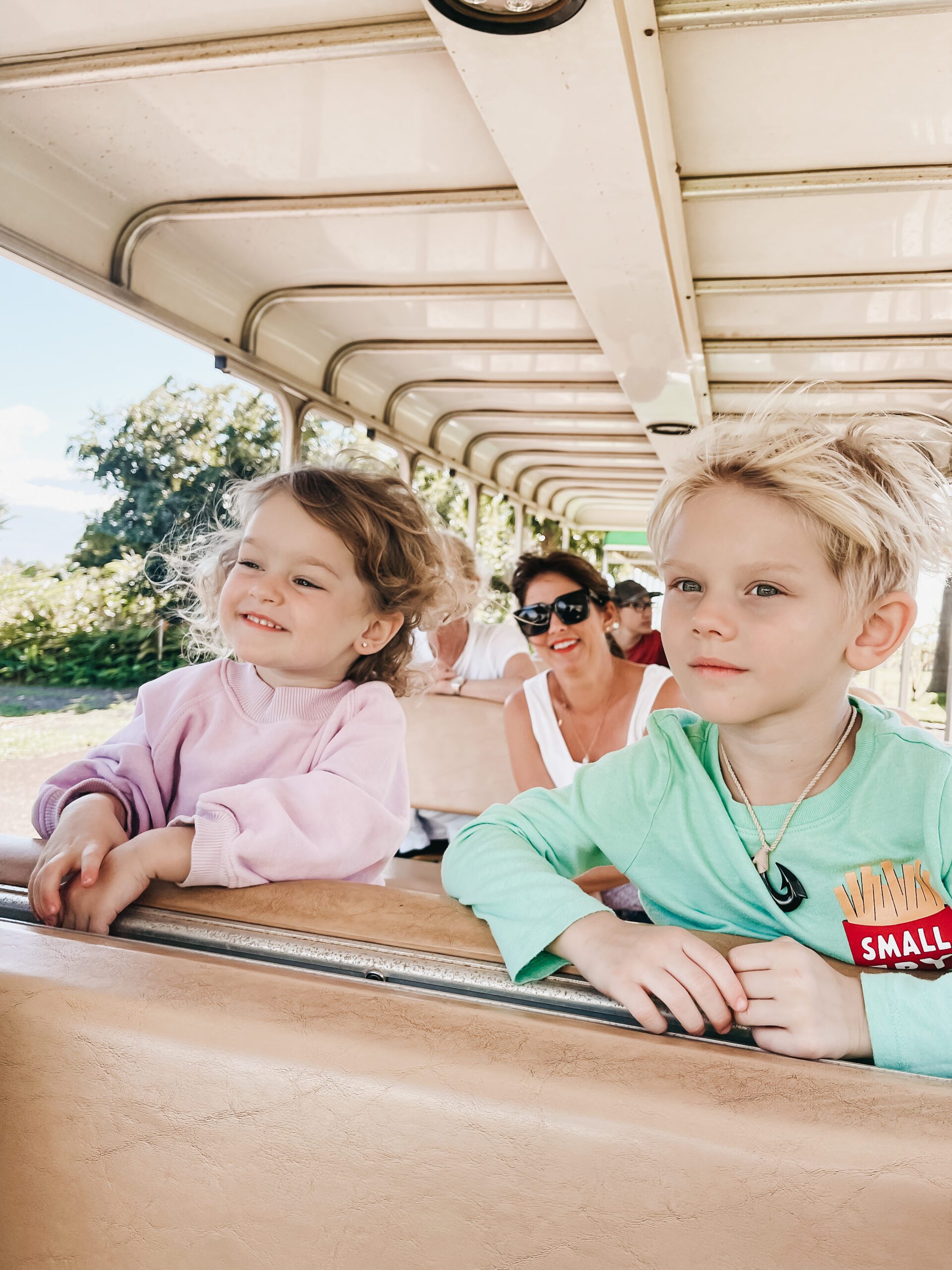 2. Shopping
We went to front street down in Lahaina for a little bit of shopping! Typically shopping is not something that the kids really enjoy doing, but there is so much going on here that it made for a really enjoyable outing with the kids.
3. Beach
This one is a no-brainer, but the kids absolutely loved playing at the beach. We spent a majority of our time at the beach located at the Fairmont Kea Lani, but if you are someone that really loves exploring beaches, there are so many gorgeous ones to explore in Maui.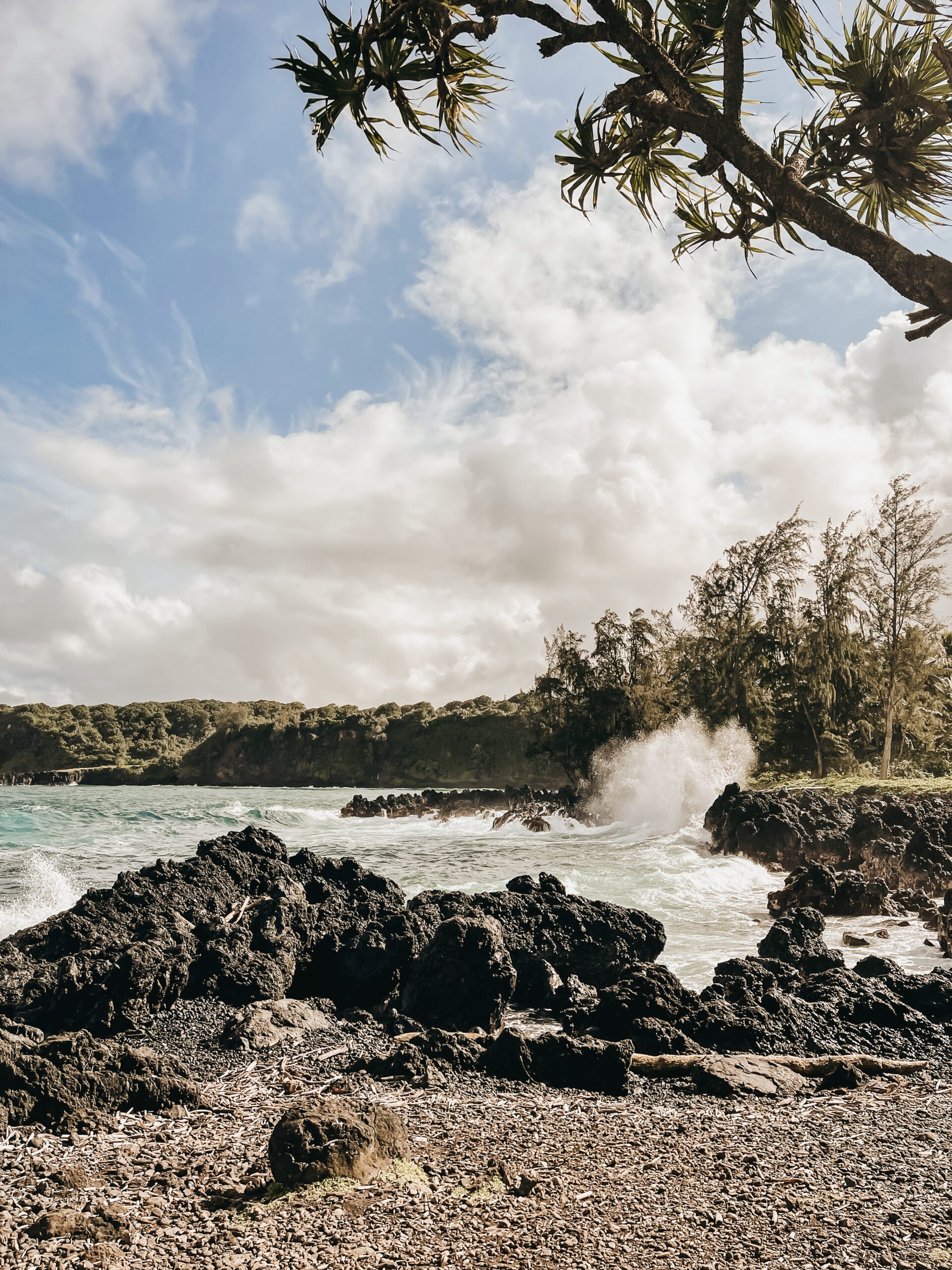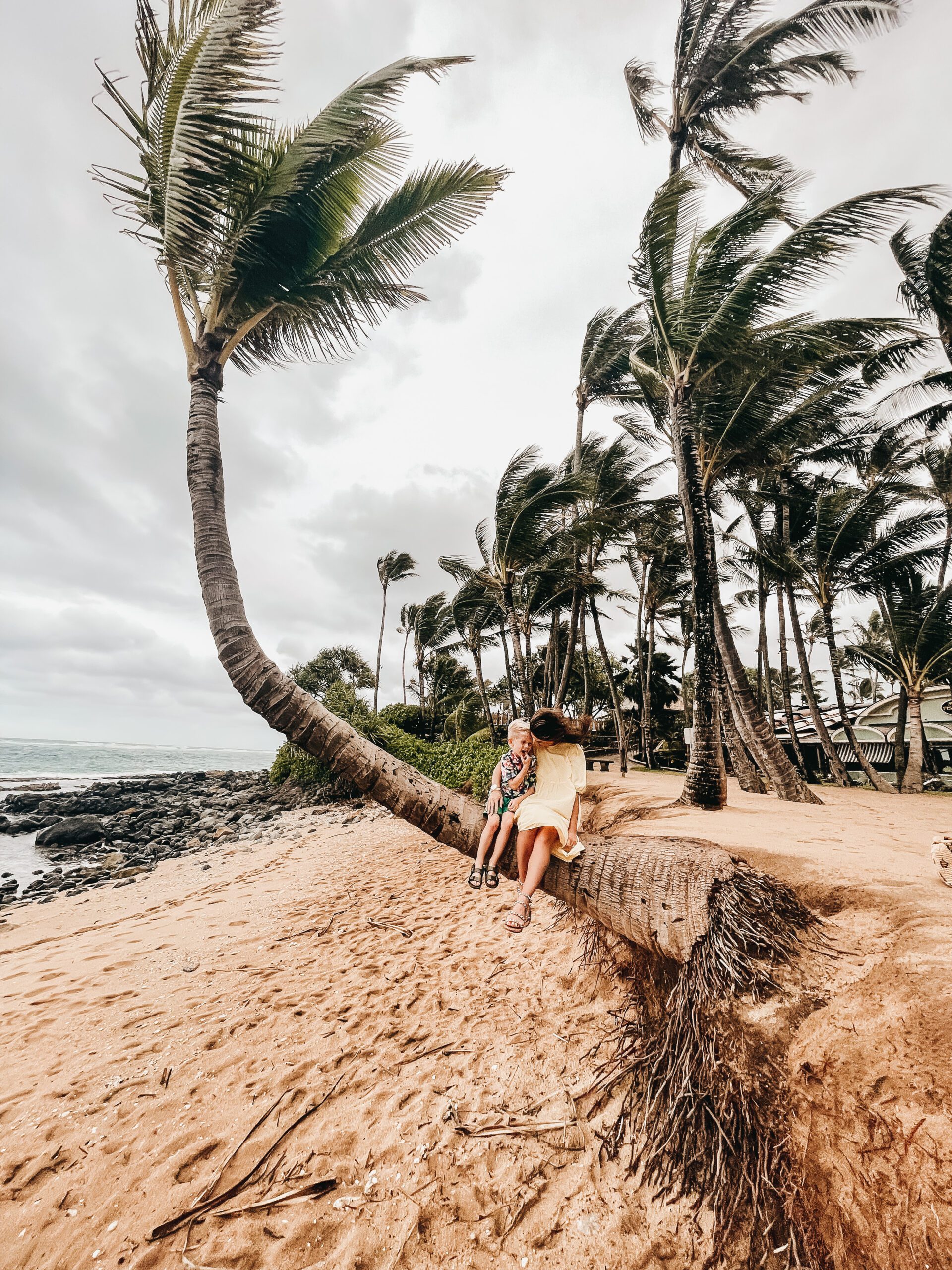 4. Fire Run
As I mentioned above, something that Leo and Annie loved to do every night was the fire run. It's funny because this wasn't an organized event at the Fairmont Kea Lani, but every night at sunset they would blow the conch shell and run around the resort and light all of the torches. The kids caught on and would do the fire run as well. Each night, one of us had to supervise them and it was a good 30 mins workout chasing a group of kiddos around the resort. Needless to say, it was a good workout at least, and helped the kids fall asleep!
The best places to eat in Maui
We found this epic sushi house, it is literally the best sushi restaurant I have ever been to on the island, it's called Nuka. On their menu, they have something called "miso eggplant", I hate eggplant but gave this dish a try. I loved it so much that I'll be planting eggplants in our garden this year to try to recreate this dish, it was out of this world. A few of my other favourites are, the blackened hurricane fries and crusted ahi with pepper and black sesame seeds. If you find yourself up in Haiku or if you are craving a drive, and in the mood for incredible sushi, go to Nuka for an epic lunch or dinner. Listed below I've included my top 5 places to eat in Maui, that we regularly frequented.
Top 5 places to eat in Maui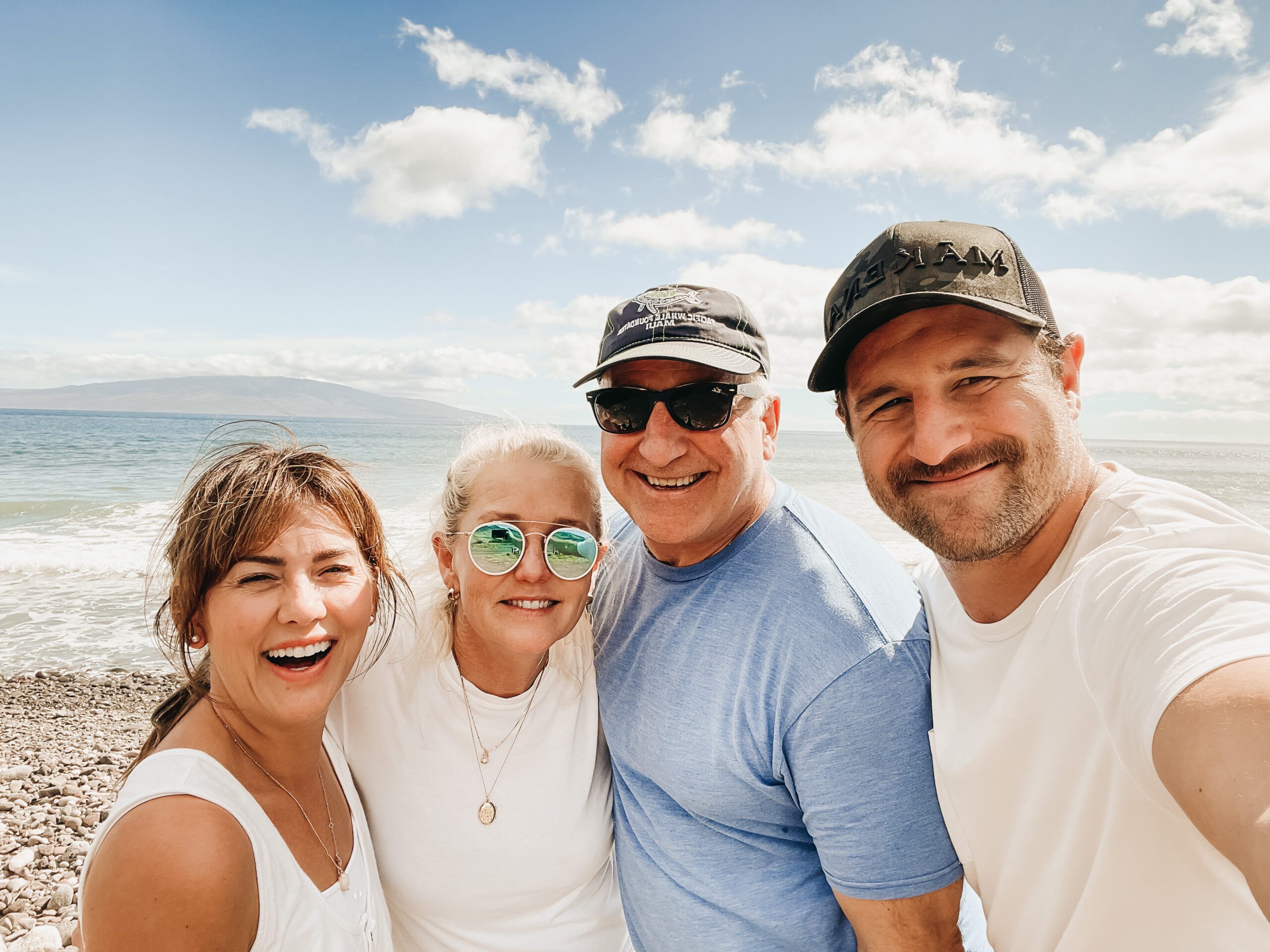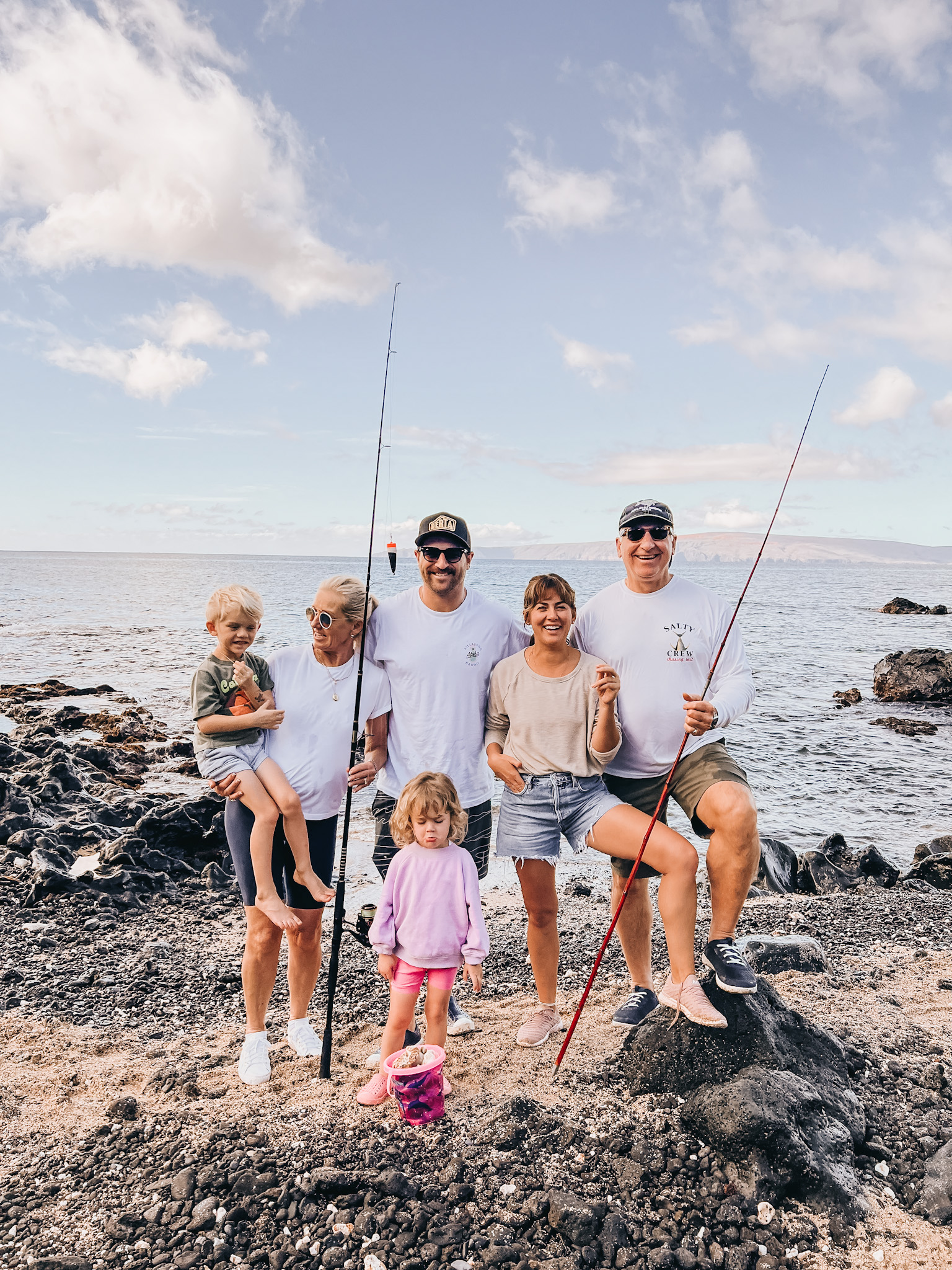 Wow, talk about a long blog! If you made it this far, thank you for reading all of the details on our recent trip to Maui. If you visit in the near future these are some of the must-dos while you are there.
Please note that this blog was partially sponsored by Discount Hawaii Car Rental, but all thoughts and opinions are my own.
---