A Guided Fly Fishing Trip with Trout Waters Fly and Tackle!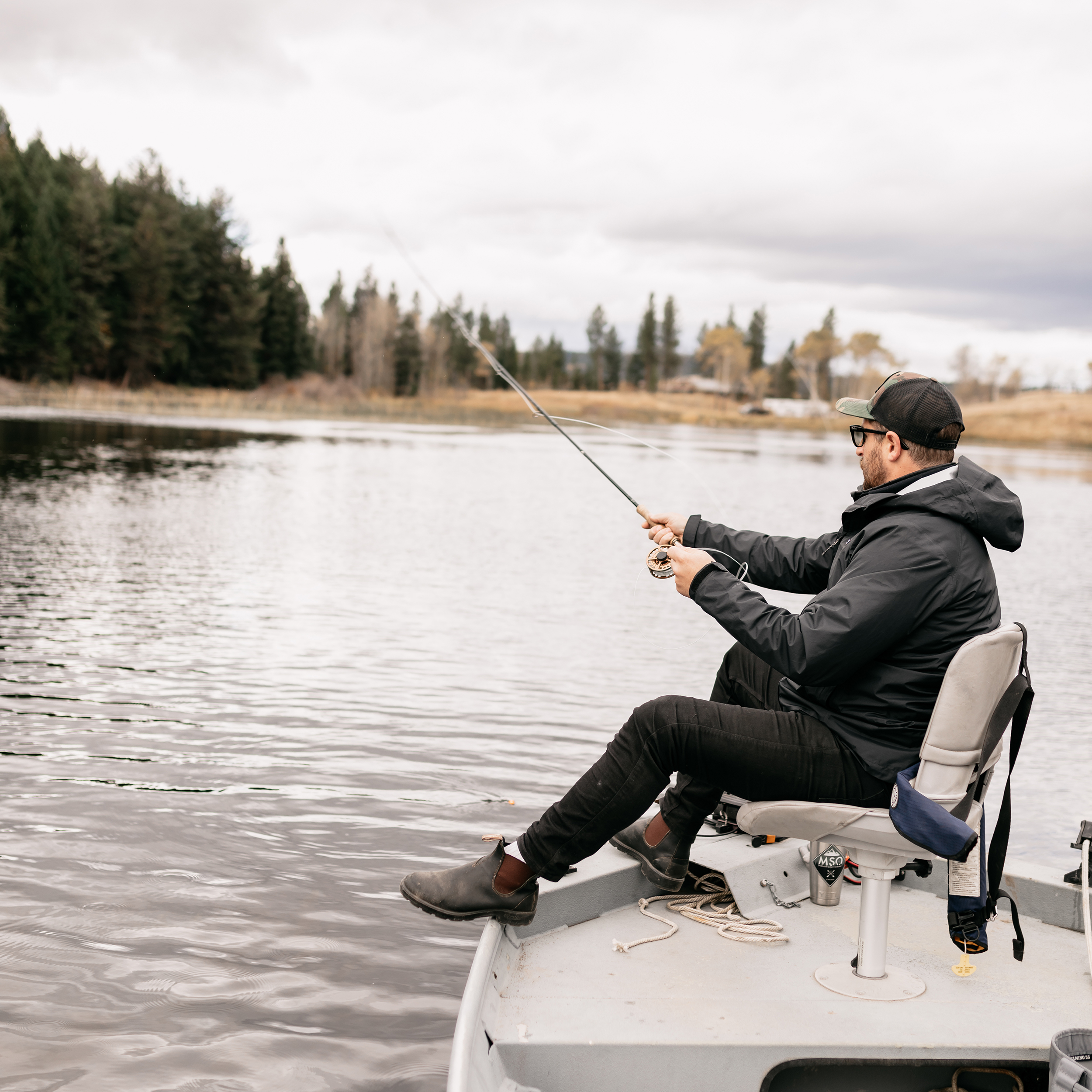 outdoor
With the warmer weather quickly approaching and fishing season right around the corner, it got me reminiscing on the most amazing finishing trip I have ever been on, a guided fly fishing trip with Savas from Trout Waters Fly & Tackle in Kelowna, BC.
Back in August, Savas, the owner of Trout Waters Fly & Tackle, reached out to me to see if I was interested in joining him on a guided fly fishing trip. Before he could even finish his sentence, I was jumping at the bit and eager to catch some fish and learn from the expert. Right after, I called Rachelle to see if she would be willing to join me on this adventure; not only is she an avid angler herself, but I knew she would be up for snapping some awesome pics of this once in a lifetime excursion.
I felt like a kid on Christmas morning on the day of our trip! We headed out bright and early, and while I'm not much of a morning person what I really enjoyed about this guided tour was that Savas had already packed everything we needed for the day… I'm not kidding when I say EVERYTHING! He brought the boat, fishing rods, reels, tackle boxes filled with all the goodies (hand-tied flies, spare lines, bobbers, leaders and more!), PLUS lunch, beverages and snacks!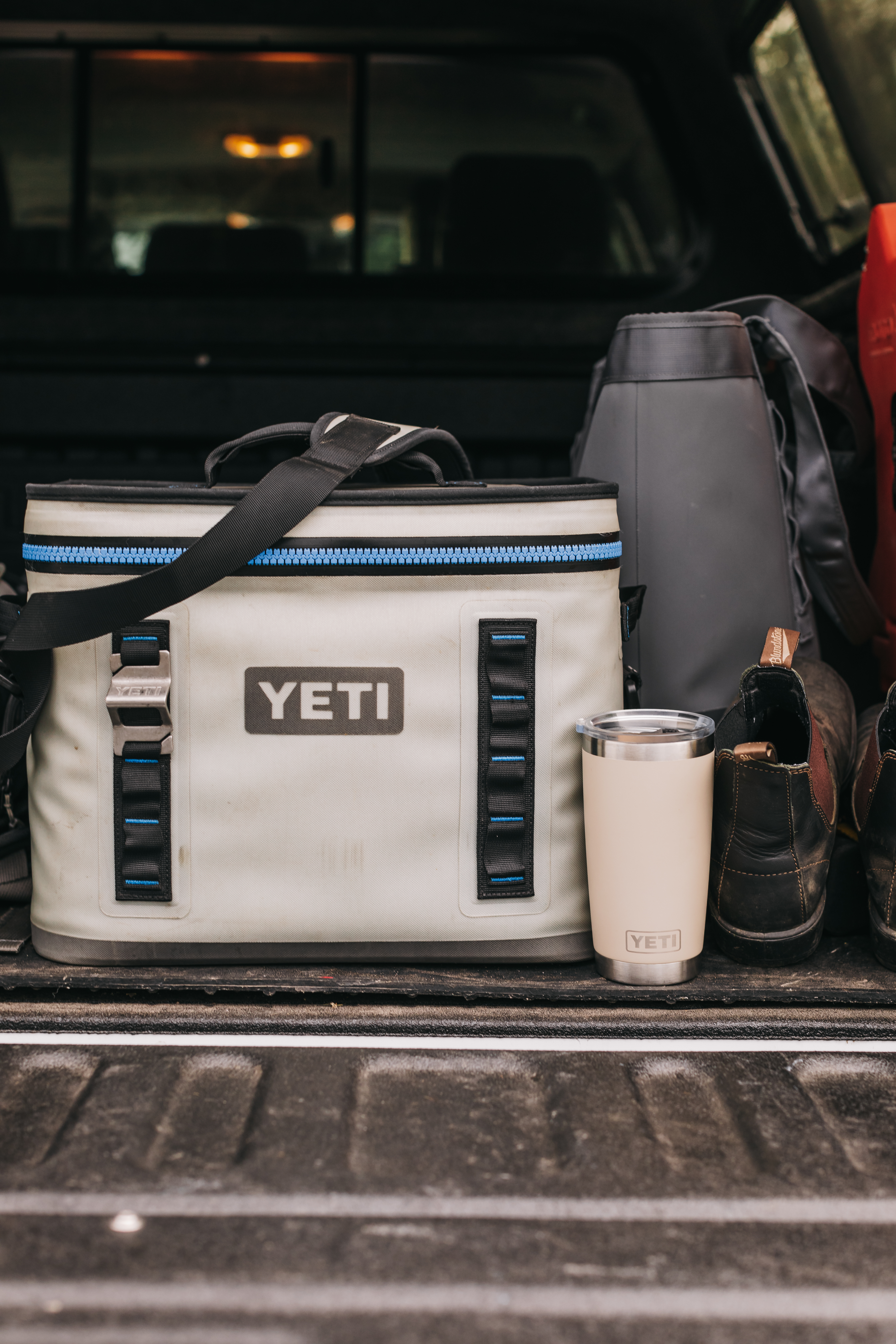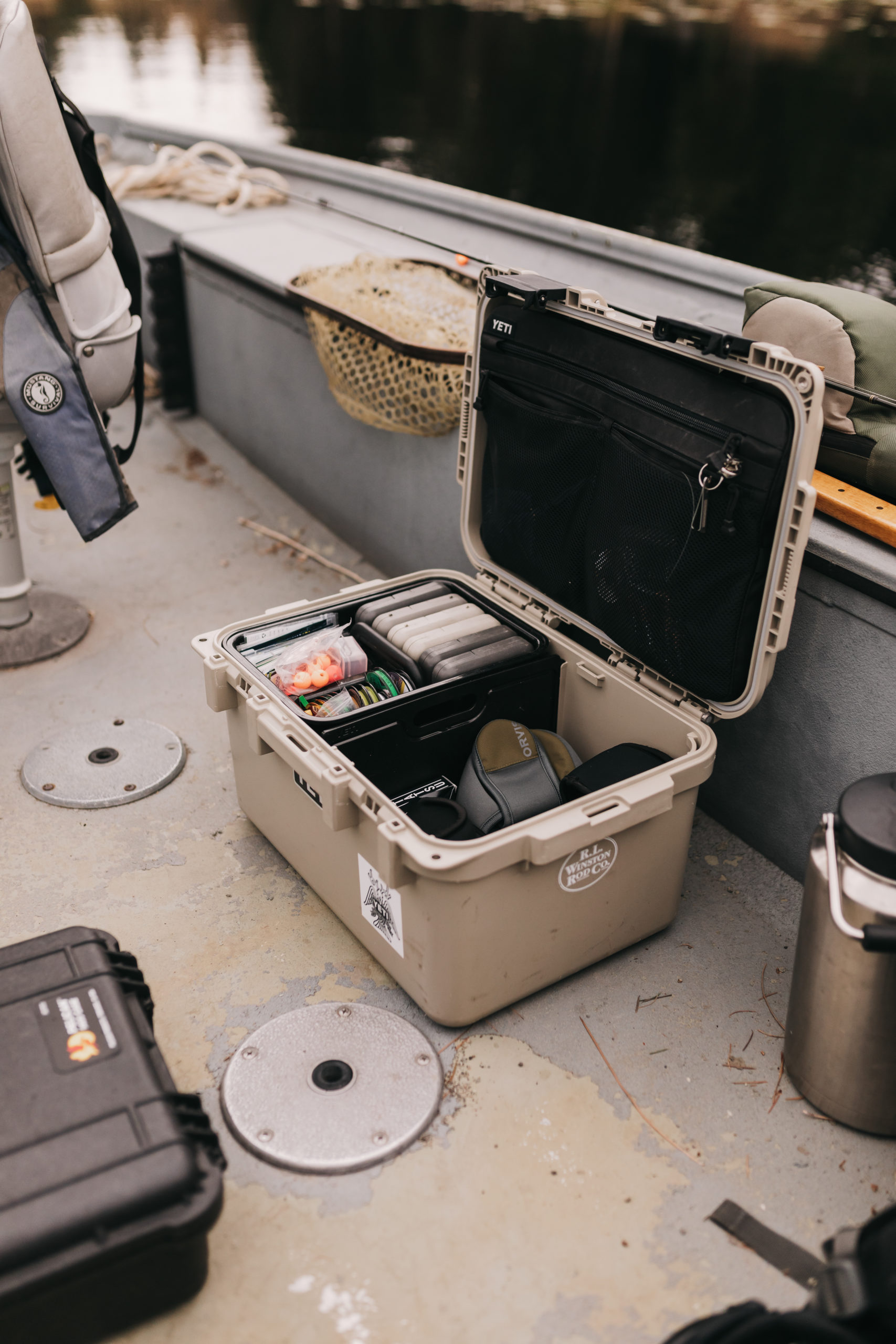 Rachelle and I followed Savas up to a 7 Half Diamond Ranch; it was a little bit of a drive, about an hour from Kelowna but completely worth the trek. 7 Half Diamond Ranch is a luxurious private property located in Aspen Grove, BC, with the most exclusive Trophy Fly Fishing in the province. The lake on their property is fully stocked with big, hard-hitting Kamloops Rainbow Trout weighing up to 15 pounds, which is a really good-sized fish if you are new to fishing. One of my all-time favourite things about 7 Half Diamond Ranch is that all of their fish are catch and release only. Not only does this allow avid anglers to hone in and practice their skills, but it also ensures that the trout population remains healthy and happy.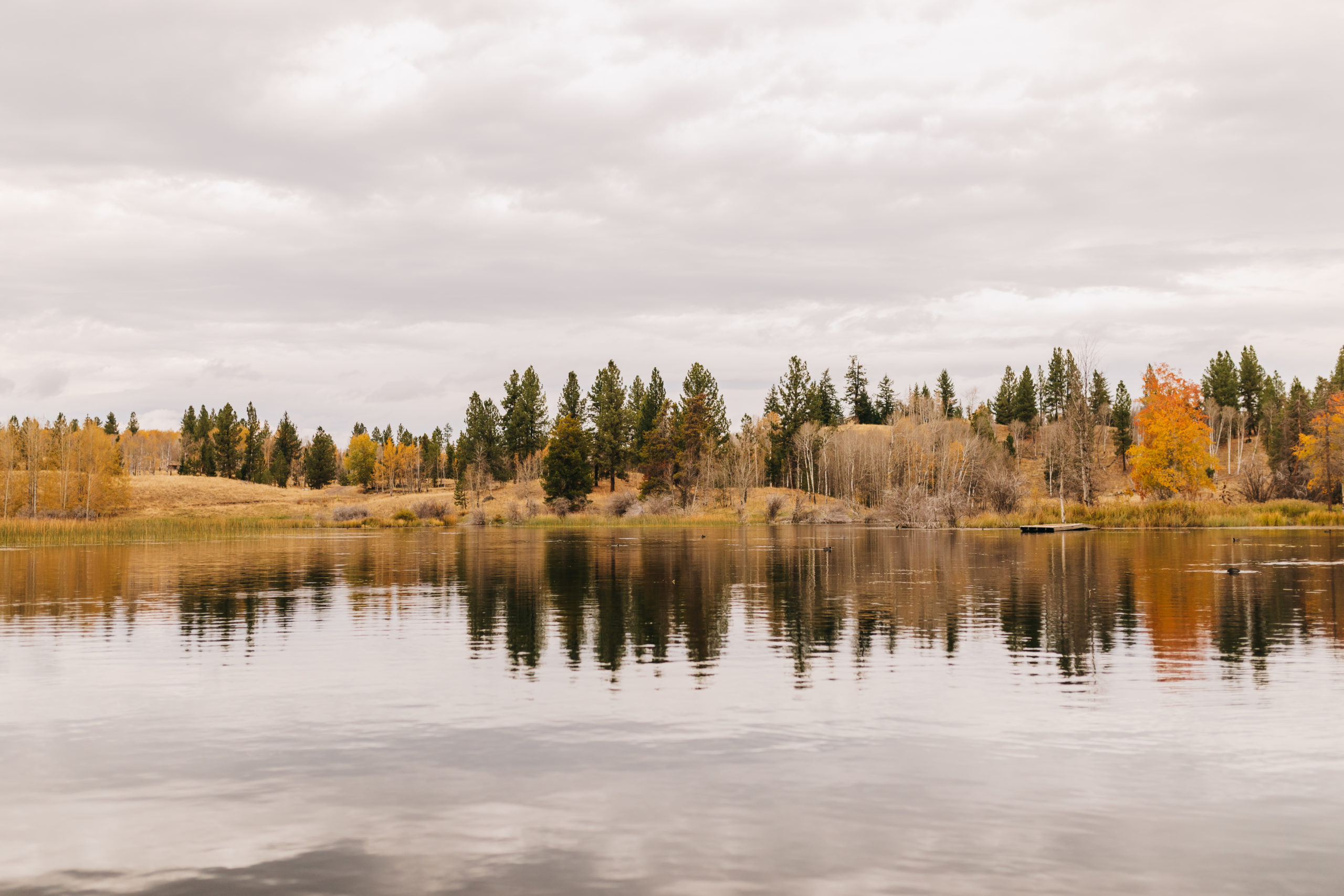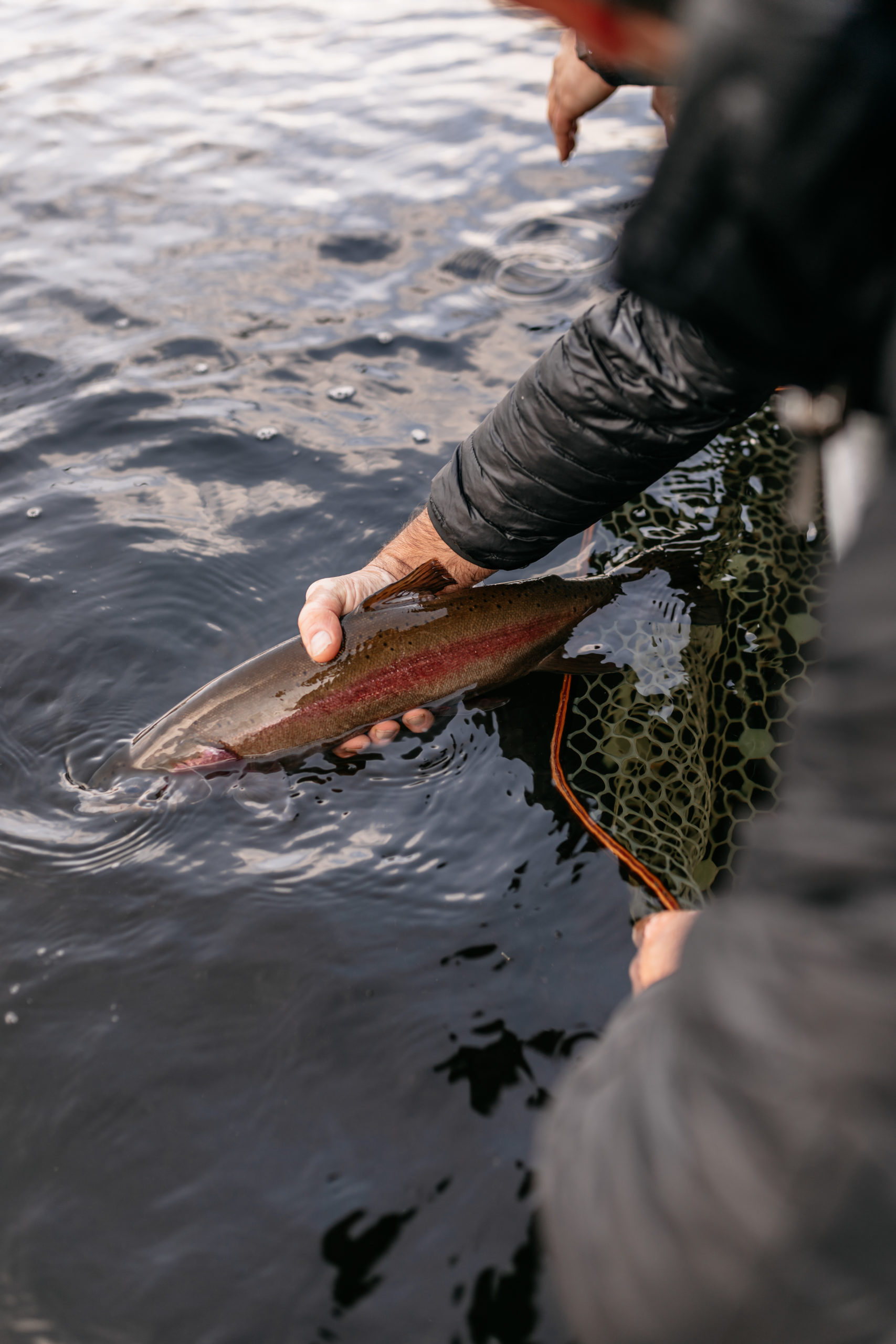 As soon as we got there, Savas quickly got the boat in the water and all of our rods ready to go. We jumped in the boat, and the first lesson of the day was all about casting. Rachelle and I both had a pretty good handle on the topic (so we thought anyway), but Savas really took our casts to the next level; he shared all of his tips and tricks. Once we had that dialled in, we were ready to get our flies in the water and catch some fish.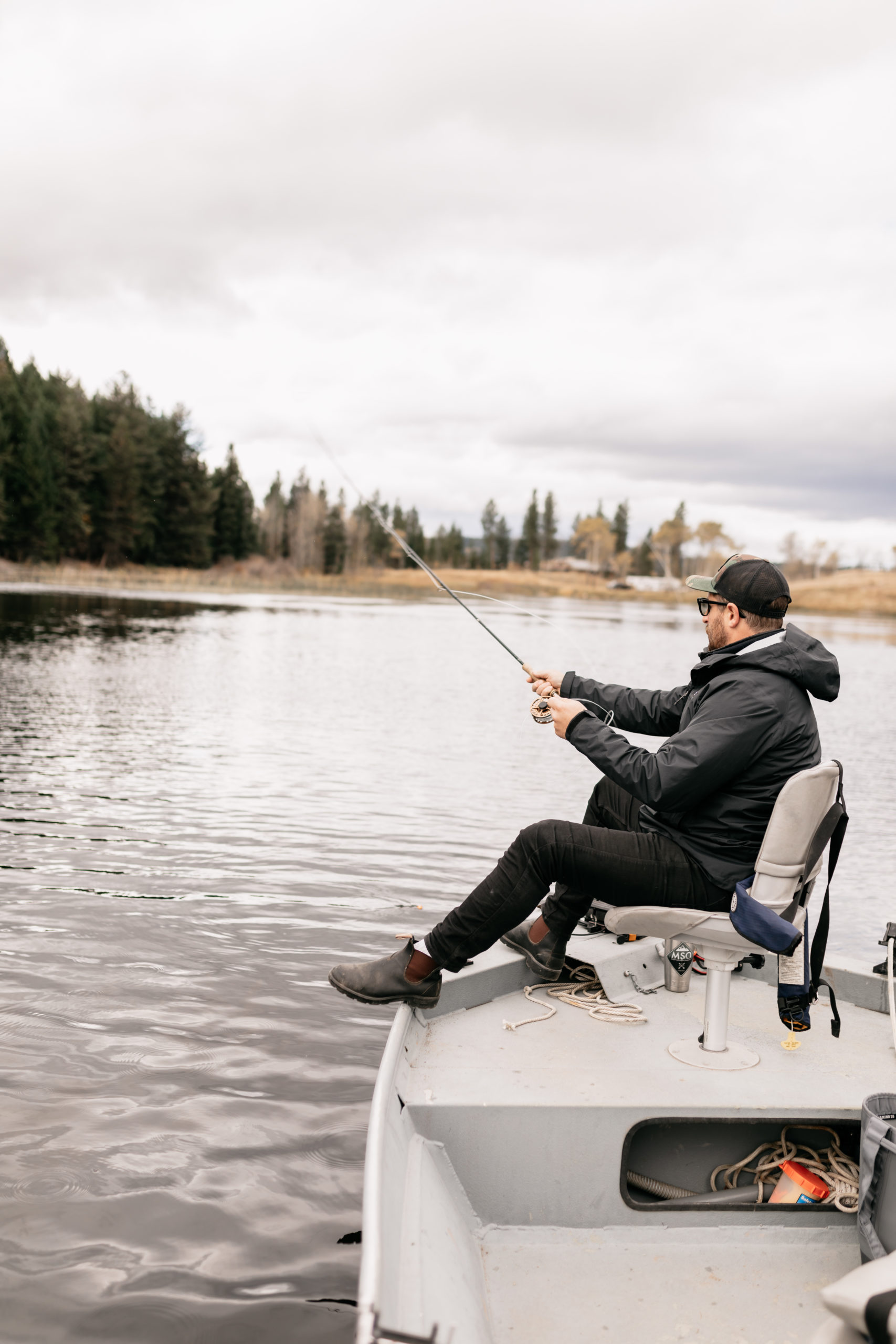 It was a pretty slow start at the beginning while we were getting used to some of the new techniques that Savas taught us. But I was determined to catch the first fish of the day; unfortunately, Rachelle beat me to it. Savas and I thought it was probably the pink toque and outfit that brought her all of the luck. Savas pumped the stomach of the first fish; while that may sound a little bit dark, Savas is a total pro when it comes to this stuff and made sure that it was done properly and that it was painless for the fish. What I didn't know about this process was that pumping a fish's stomach actually gives you some insight into the bugs they are eating, so you know what flies to test out and throw on your line.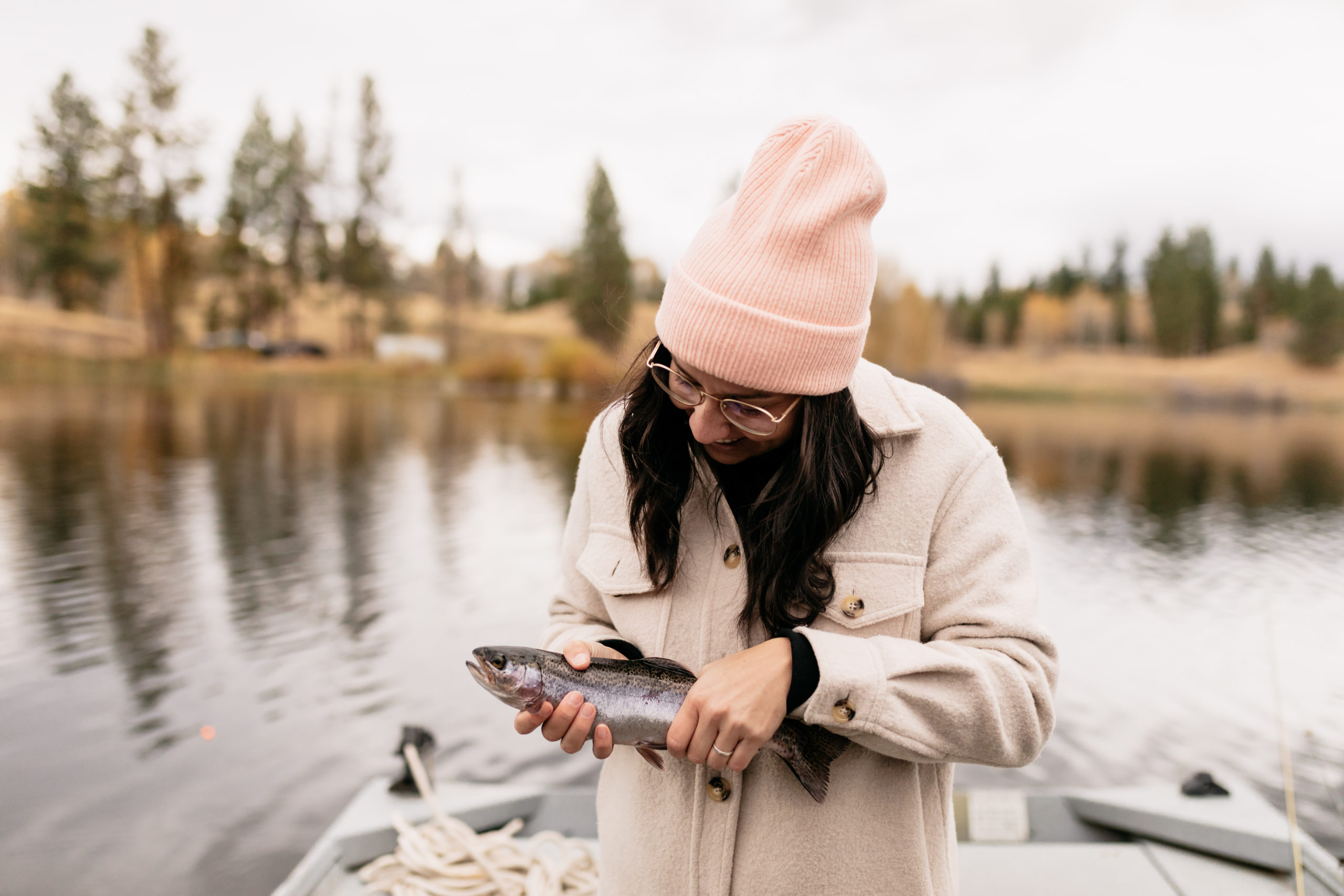 After that, we broke for lunch in the saloon and up to this point I had STILL not caught a fish, I have to admit that I was a little frustrated, but it really got my competitive juices flowing. For lunch, we had delicious salmon sandwiches that were caught and canned by Savas, fresh baked cookies, chips and a Hazy IPA from Rustic Reel Brewing. Once my belly was full I was ready to get back at it and catch my first fish of the day.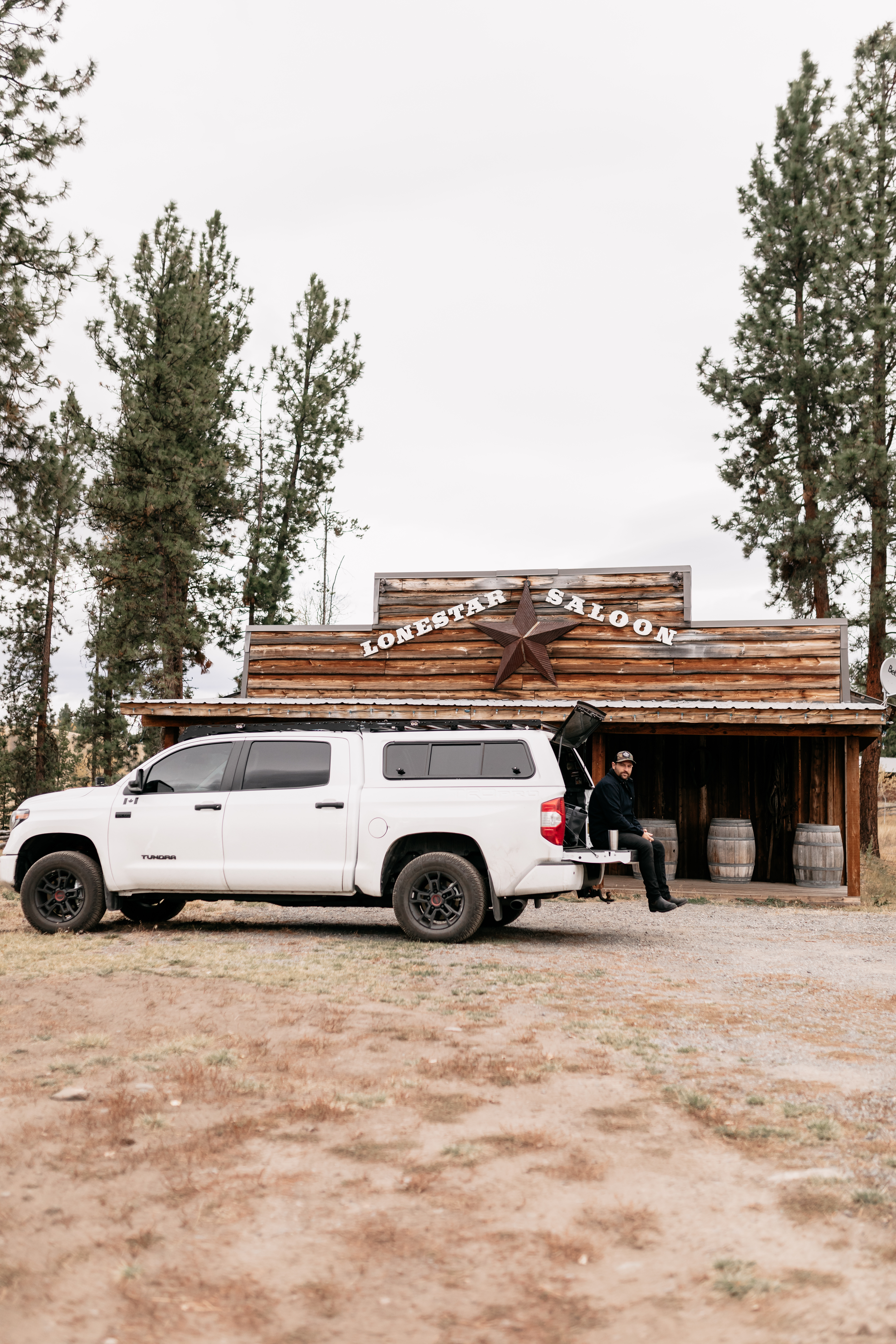 We jumped back in the boat and wasted no time casting our lines back into the water. We got a few tugs and then Rachelle caught ANOTHER fish and shortly after that I finally caught my first catch of the day. To sum it all up, we had a wonderful time out on the water with Savas, learning and picking up some of his tried and true techniques. If you are looking to spoil an avid angler in your life with a once-in-a-lifetime experience, look no further than Trout Waters Fly & Tackle for a guided fishing trip.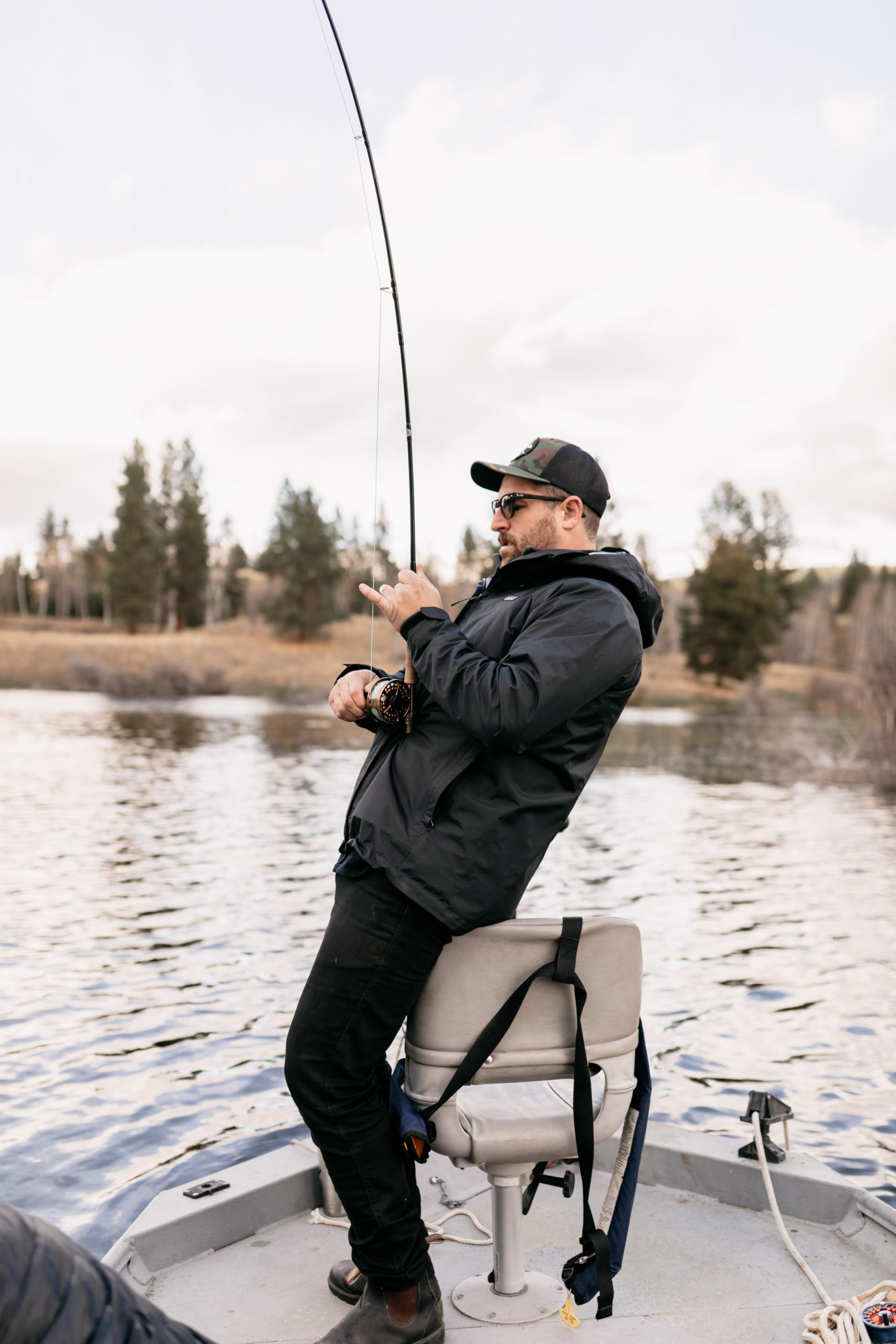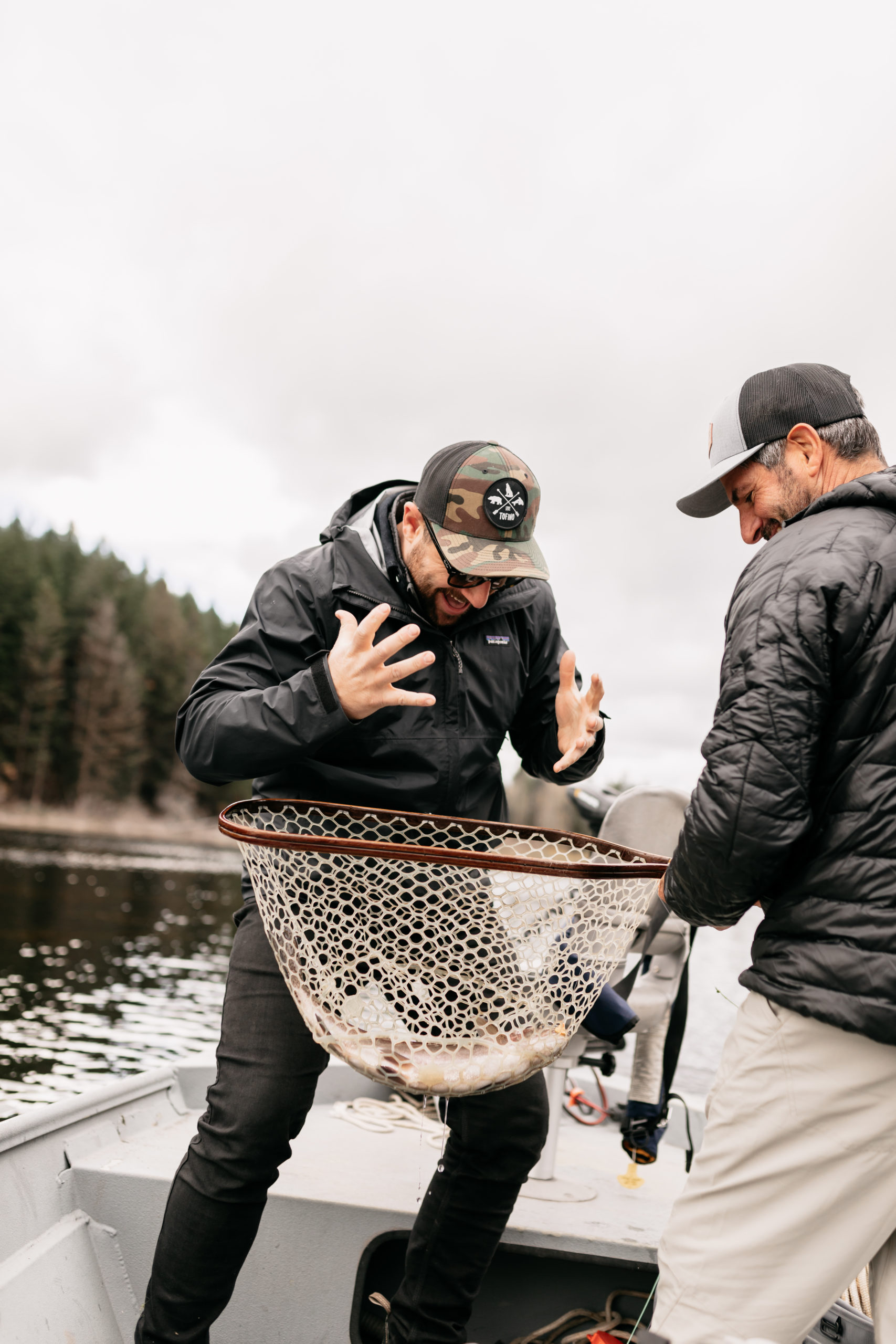 A huge thank you goes out to Savas from Trout Waters Fly & Tackle and 7 Half Diamond Ranch for hosting us for the day! While this trip was gifted please note that all thoughts and opinions on the experience are my own. If you are local to Kelowna and in the market for new fishing gear, make sure to check out Trout Waters Fly & Tackle for all of your fishing needs.
Until next time!
Justin 
---