My Top 10 Things to Do in Disney: Eat, Drink, Ride and Survive!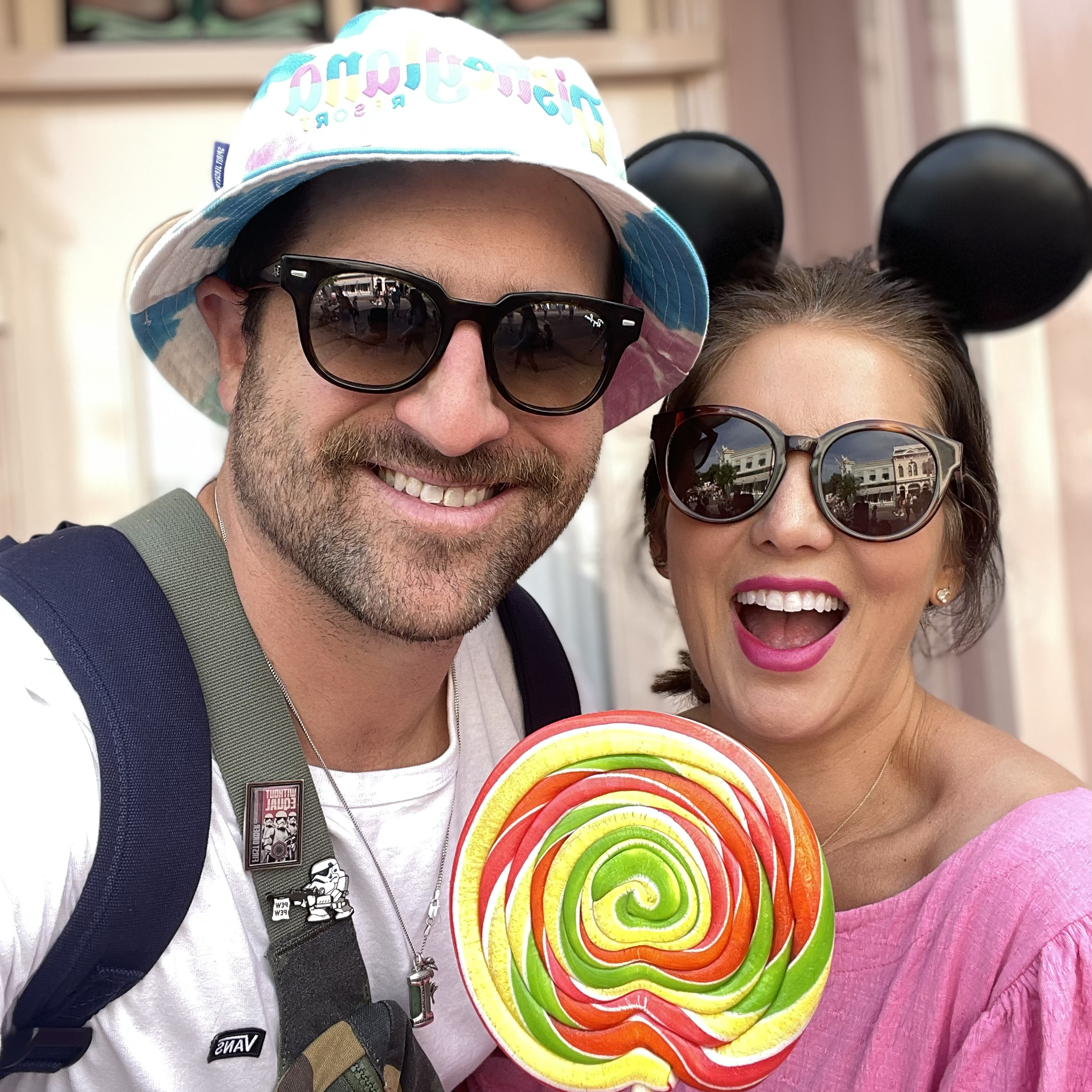 outdoor
As many of you know, last month, Jill, Leo, Annie and I headed down to Arizona to visit Jill's parents and then made our way to Disney! On our last trip to Disney, I actually surprised Jill on Christmas morning with 4 tickets for the fam for her 40th birthday. This year, she got me back, and she surprised me by organizing for my parents to join us. Originally, we (or I!) thought they weren't going to make it and I was pretty bummed as the last time we were there, Jill and I kept talking about how awesome it would be to experience this with both sets of grandparents. Nonetheless, she planned the most epic surprise, and having my mom, my dad, Peggy, and Glen there just made the entire trip that much better!
So today, I thought I would share my top 10 things to do in Disneyland: eat, drink, ride and survive edition!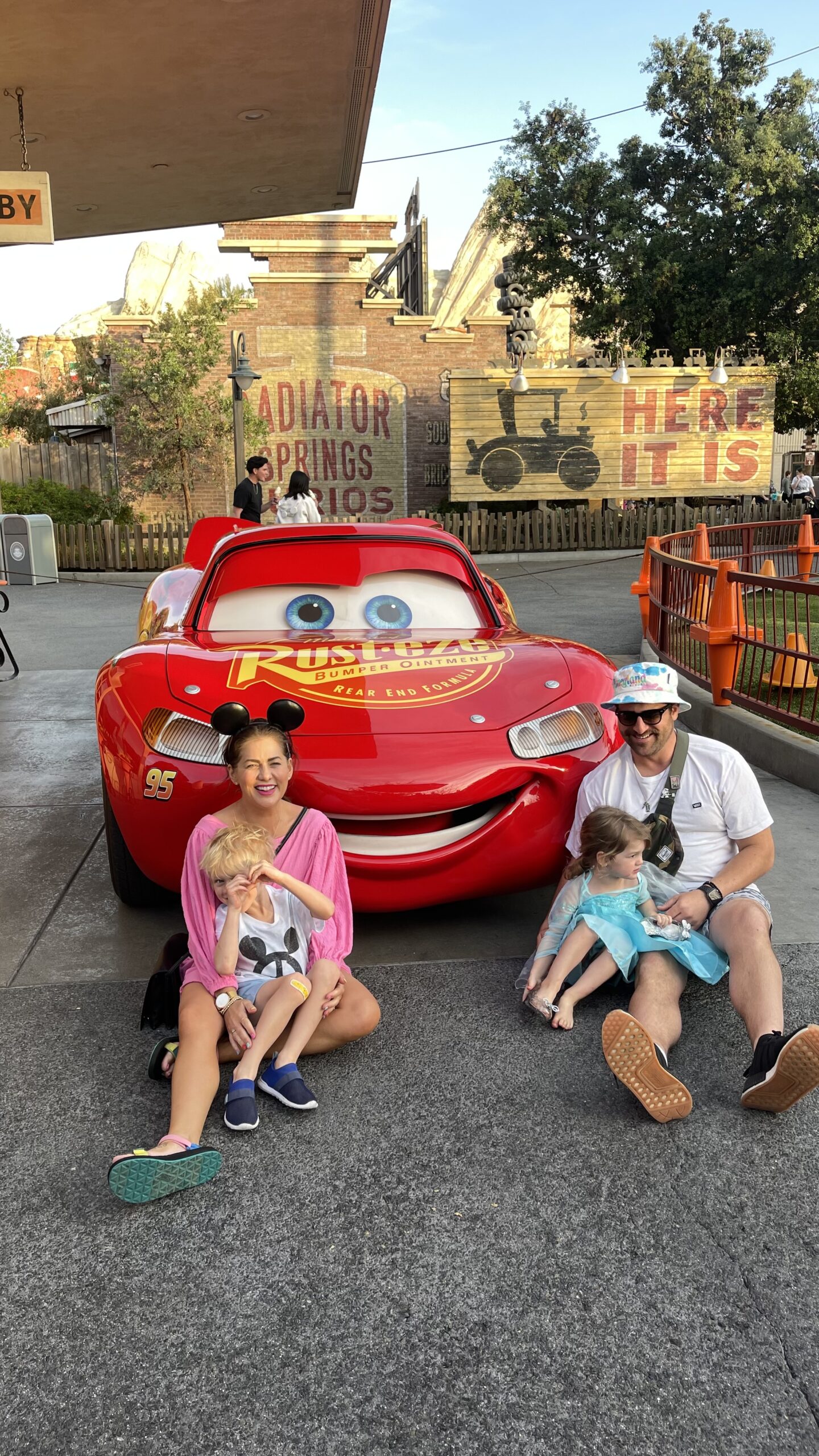 The Disneyland App from this point forward will act as your bible for Disneyland. Between wait times, booking Lighting Lanes, coordinating where you are in the park, everything you need to know about Disney, and more are in this handy dandy app. Next to Instagram or TikTok this will be your second most opened app. So, tip number one and probably the most important is to download the app and familiarize yourself with it, and get to know all of the ins and outs.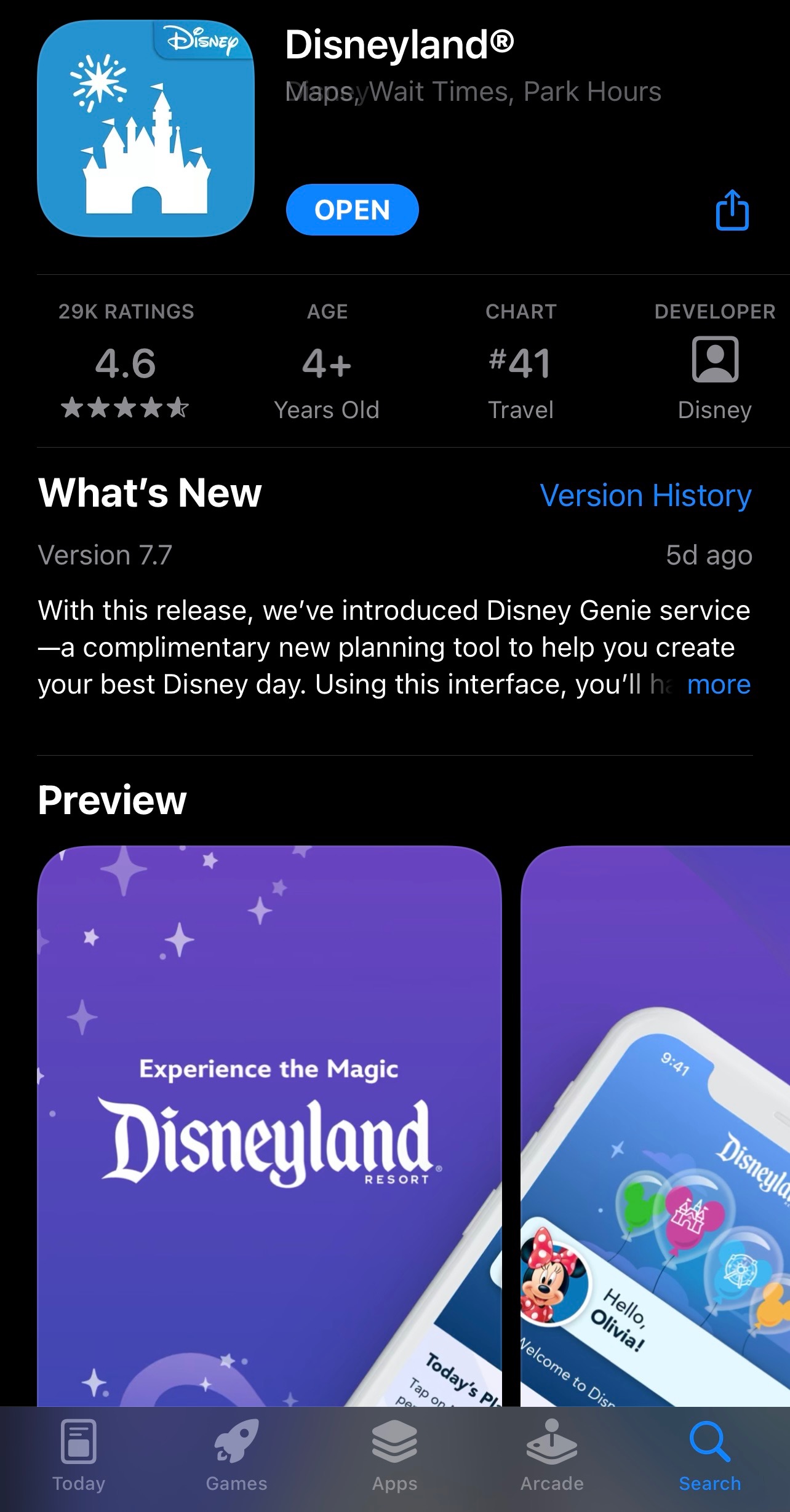 #2: Plan Out Your Priorities
Now that Leo and Annie are both old enough to ride a majority of the rides, we really focused on what they wanted to do. Typically, we would begin the day at Disneyland and then we made our way to California Adventure Park in the afternoon. If you like rides that flip your guts inside out like Jill, you'll definitely want to spend a good portion of your time at Disneyland. On the other hand, if you're looking for a more relaxed vibe, you'll probably want to spend most of your time at California Adventure Park.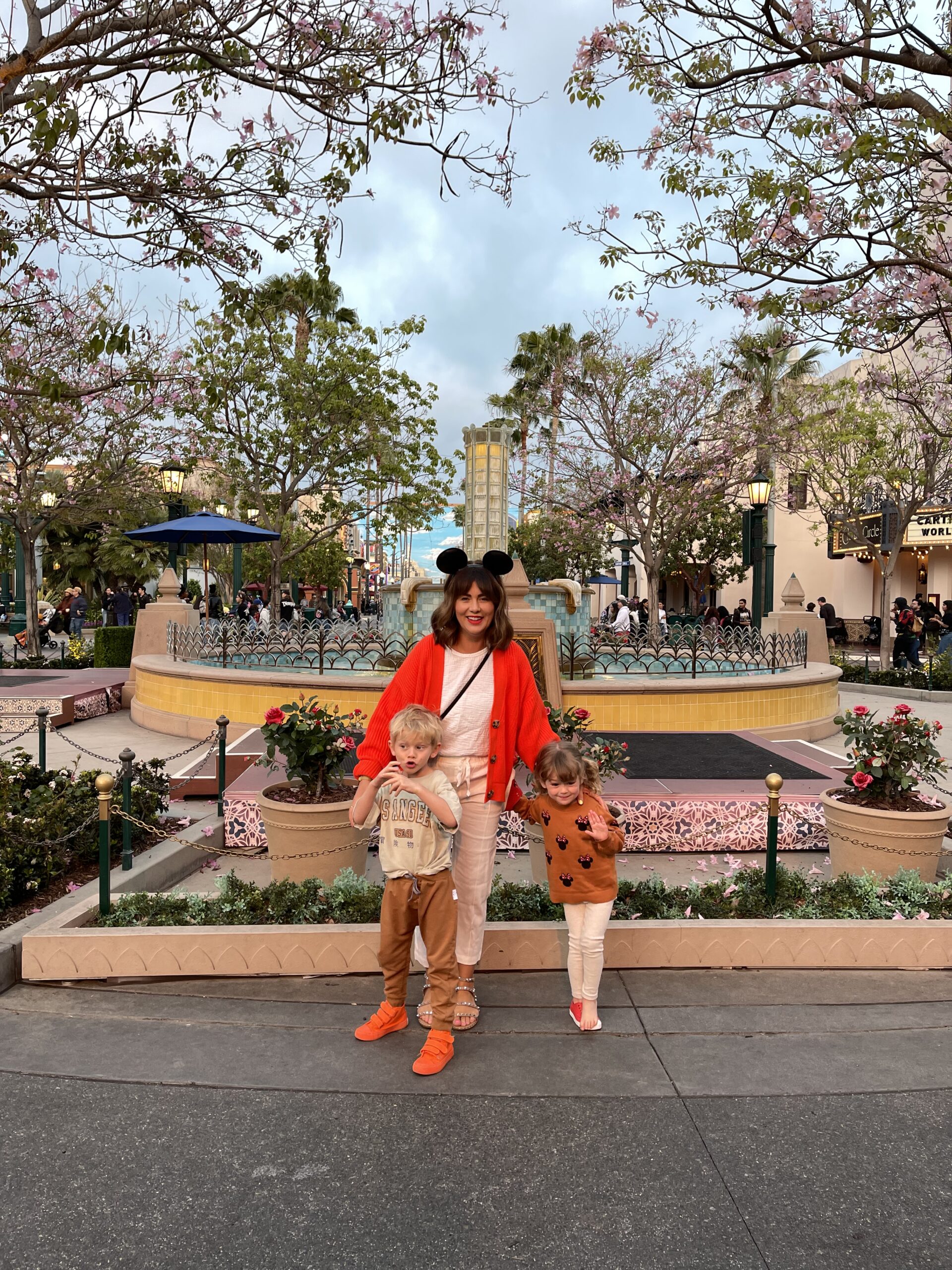 #3: Bring a Stroller
If you have kids under 7, I would highly recommend bringing a stroller, we had the Bugaboo Donkey, and am I ever glad we did. The park is massive and walking 15-20 km a day as an adult is tough enough. This will be the go-to mode of transportation for your kiddos while you are at Disney. The stroller helps keep your little ones with you, gives them a chance to take a break, have a drink, eat a snack, and gives them time to reset. Also, if it's pissing rain like it did while we were there, it will give them a space to hang out without losing their sh*t. A major bonus with bringing a stroller is that there is parking at almost every ride and they have cast members watching your belongings. Now, I wouldn't recommend leaving any valuables in there, but stuffies and water bottles will most likely be fine, but use your own discretion!
#4: Head to The Park Bright and Early
I would recommend heading to the park bright and early, as the day progresses the park gets busier and busier! We stayed at Disney's Grand Californian Hotel & Spa, it's attached to the park and is so epic. If you don't want to stay at the park, there are also tons of hotels around the park, which are all within a short walking distance.
#5: The Driver and The Navigator
This trip to Disney was not our first rodeo, there was a lot we wanted to accomplish in a few short days. Jill or I would push the stroller and the other would use the Disney app to figure out where we wanted to head first. We typically based our day around where we wanted to use our Lightning Lanes, and while we waited we would go on other rides with a wait of 45 mins or less. On that note, don't use your Lightning Lanes on rides with wait times under 45 mins, in my opinion, it's just a waste of money.
#6: Buffet Breakfast
If you arrive at the park early and you have a large group like we did, I would recommend one of the buffet breakfast spots! Goofy's Kitchen or The Plaza Inn was great, not only was there something for everyone, but they also had a spot for character meet and greets, which Leo and Annie loved. Get there at 8 am and while you are enjoying your breakfast, you can plan out your day and start booking your Lightning Lanes.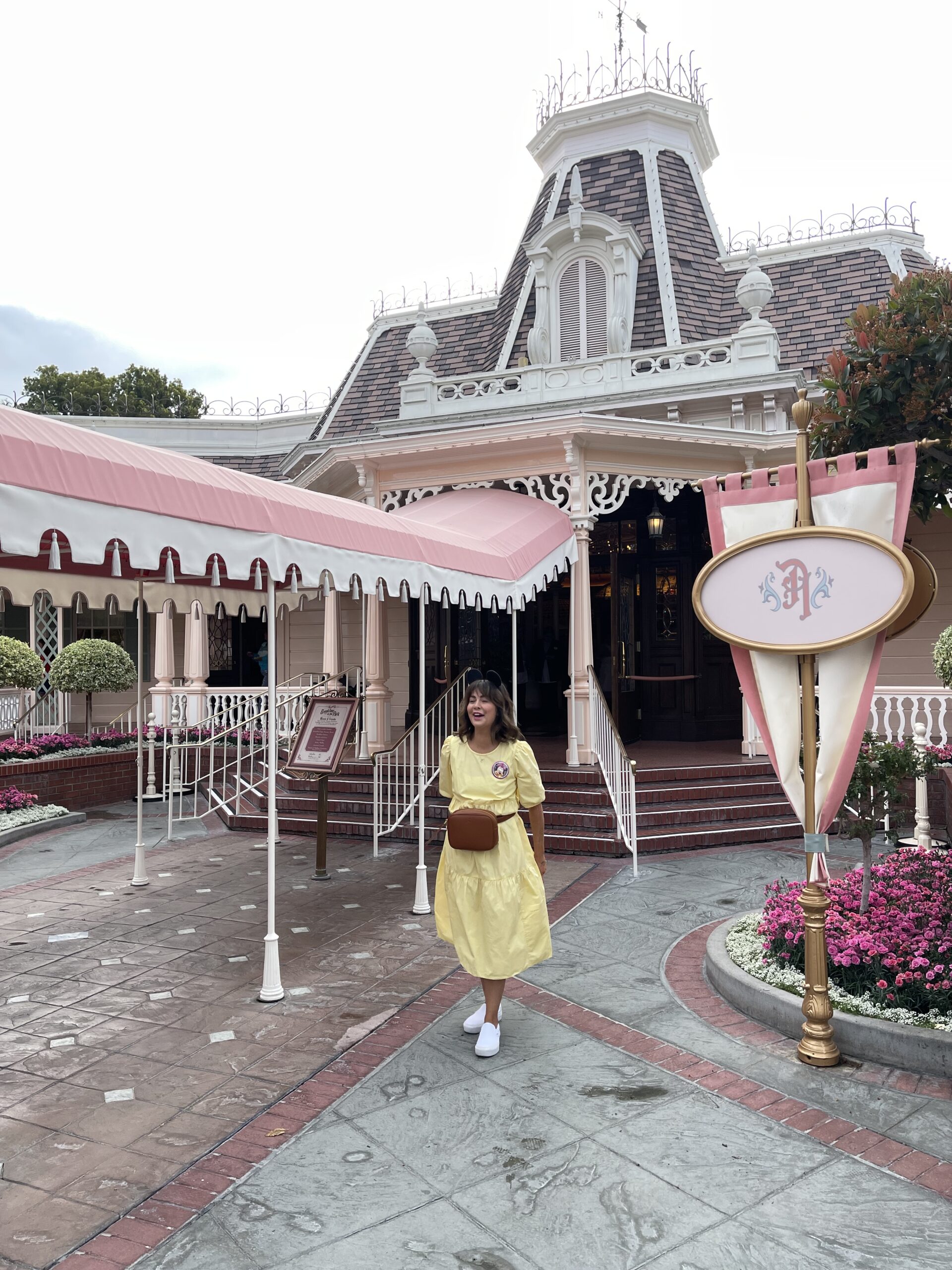 #7: Fill Your Time
If you are in limbo waiting for a Lightning Lane, I would recommend heading to the rides that move a lot of people quickly like Monsters Inc, Tea Cups, or Little Mermaid. If you're not wanting to go on any rides, this is the perfect time to grab a snack, go to the bathroom, or do some shopping. You have an hour from when you booked your Lightning Lane until it expires to get on the ride. Having the Disneyland app will make this so much easier to figure out what you want to do with your time while you're waiting!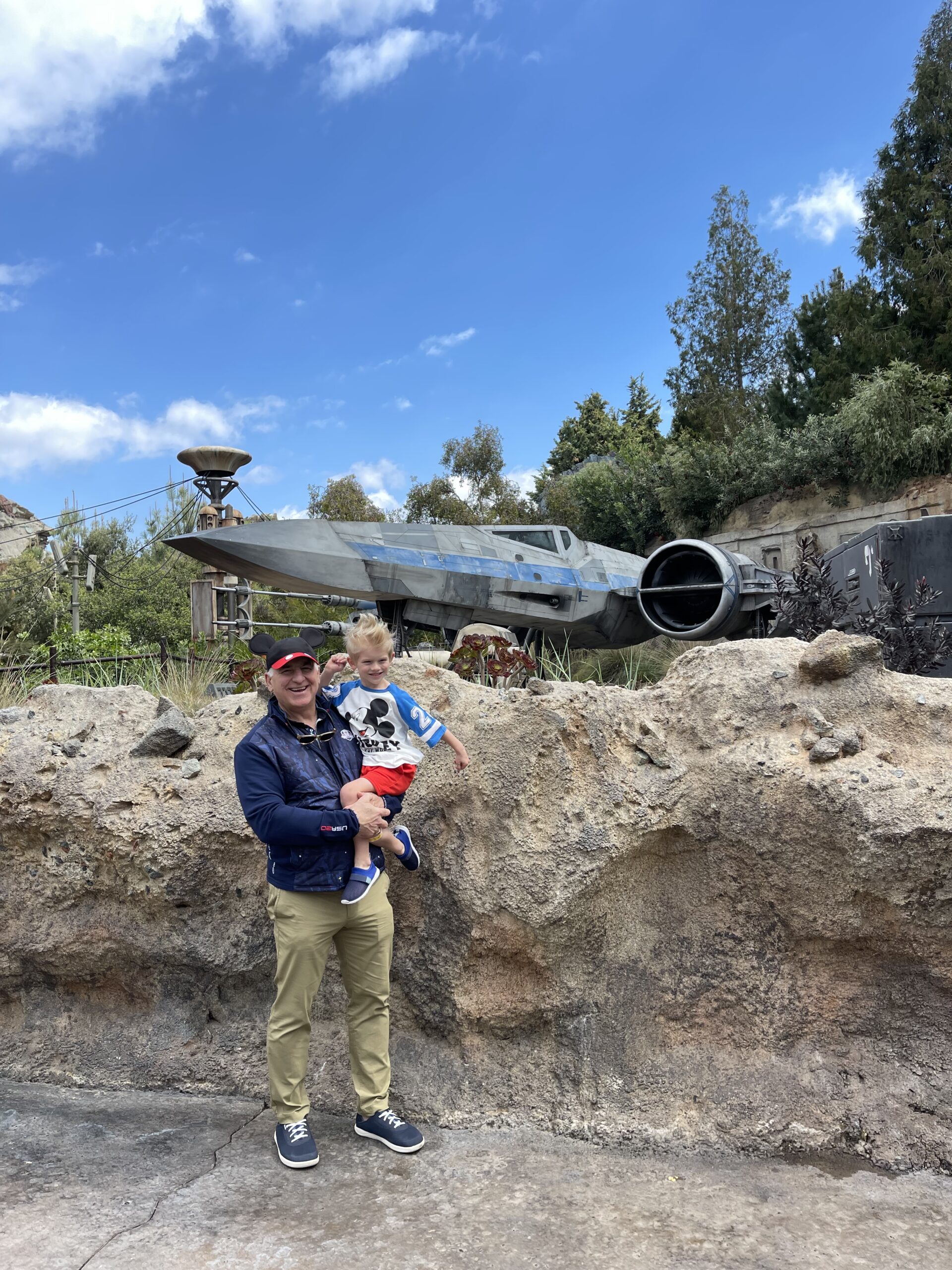 #8: My Favourite Places to Eat
My favourite spot to eat at the California Adventure Park was the Pixar Wharf Café, you have everything from plant-based options, meat, beers, margaritas, and everything in between. In Disneyland, my ultimate recommendation would be to plan and eat lunch in Star Wars Galaxy's Edge. If you're looking for a unique experience, eat lunch at the Ronto Roasters, it is right in the middle of Star Wars Galaxy's Edge and they have this unbelievable plant-based wrap, The Rontoless Garden Wrap… thank me later!
Pro-tip: For the dads and moms out there that love to have a beer, you'll want to head to California Adventure Park. Here you can score a margarita or a beer and walk around with them.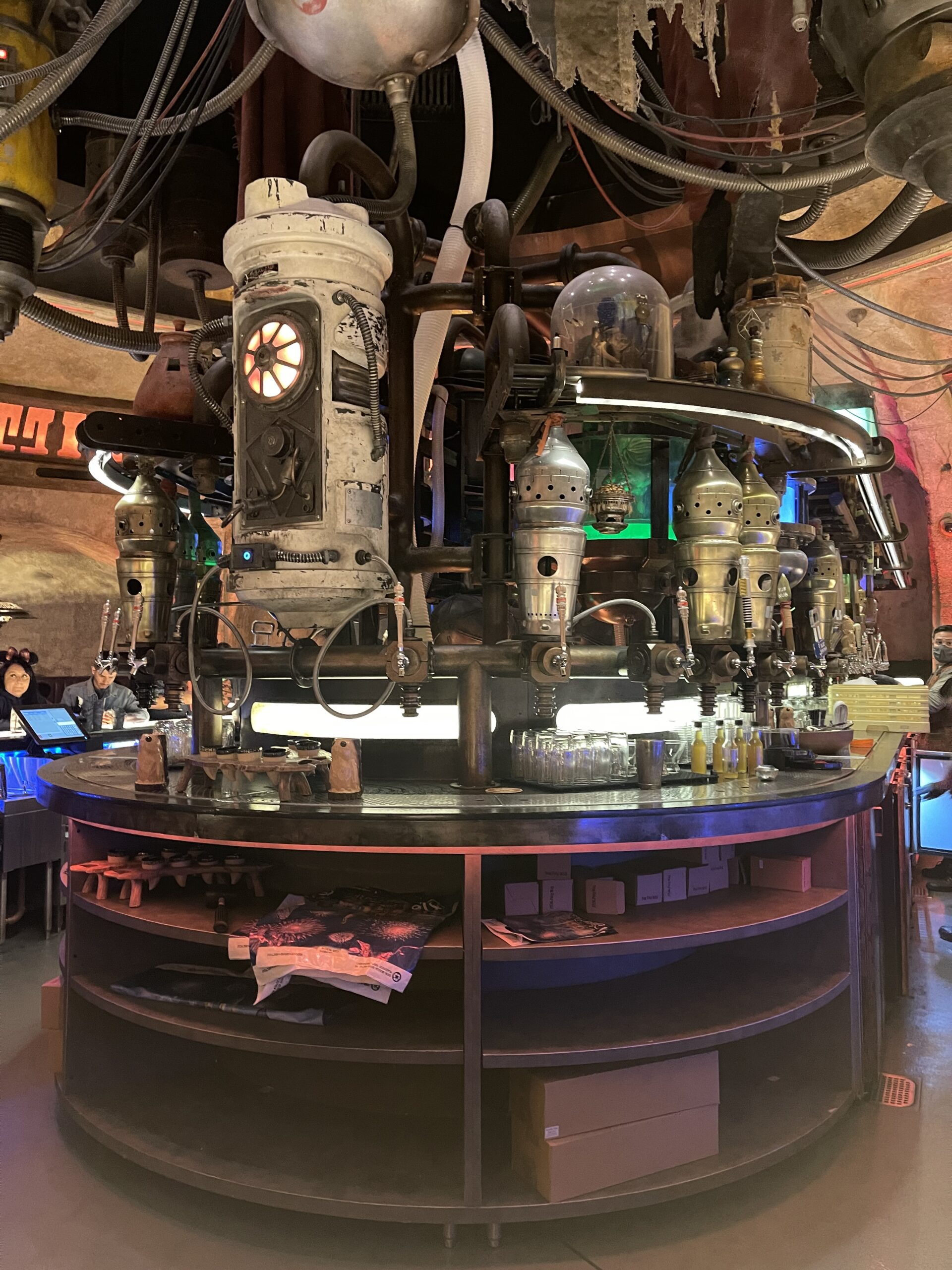 #9: My Favourite Experiences
If you are a Star Wars buff like Leo and I, you have to hit up Savvy's Workshop to build a lightsaber or The Droid Depot to build a droid. They are on the pricey side, I'm not going to lie, but it is so worth it! An absolute must is walking around Star Wars Galaxy's Edge and Radiator Springs, it seriously feels like you are on the set of one of the movies, it's so epic.
#10: My Favourite Rides
A few of my favourite rides are; Rise of the Resistance (Lightning Lane recommendation!), Radiator Springs Racer, Peter Pan, Little Mermaid, and Space Mountain!
There you have it, my top 10 favourite things to do in Disney, eat, drink, ride and survive edition! If you want to know what Jill's faves from the trip were, make sure to check out her blog post, here. If you've been to Disneyland before, I'd love to know what your favourite things to do are, drop them below!
Justin
---