Cruisin' into the Future with the 2024 Toyota Grand Highlander: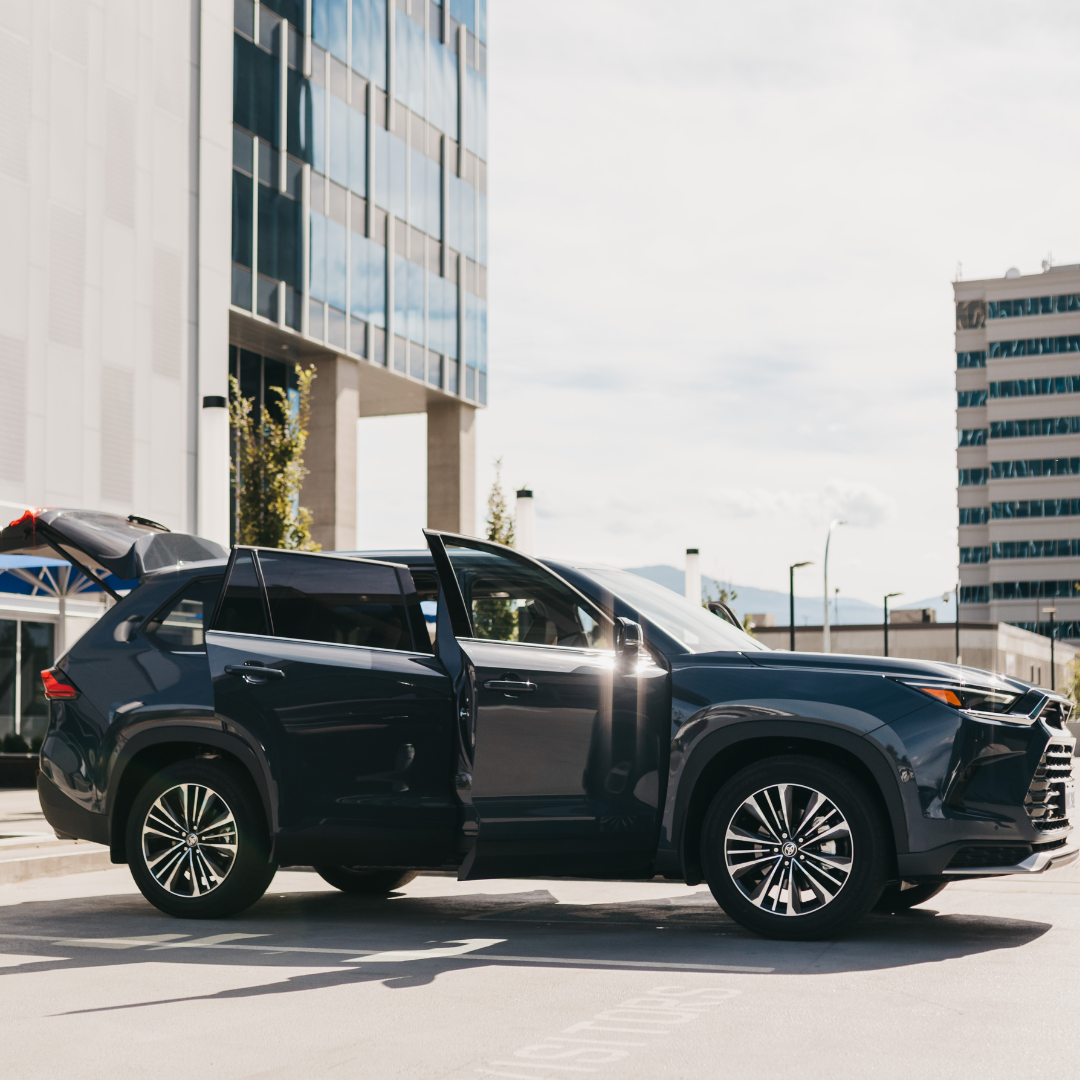 garage
What's up fellow car enthusiasts and adventurers! Buckle up, because we're about to take a wild ride with the 2024 Toyota Grand Highlander! As a family man and car lover, I can't wait to share my thoughts on this incredible vehicle that promises both style and adventure.
Keep scrolling to read my review on the Toyota and head over to instagram to watch my video review!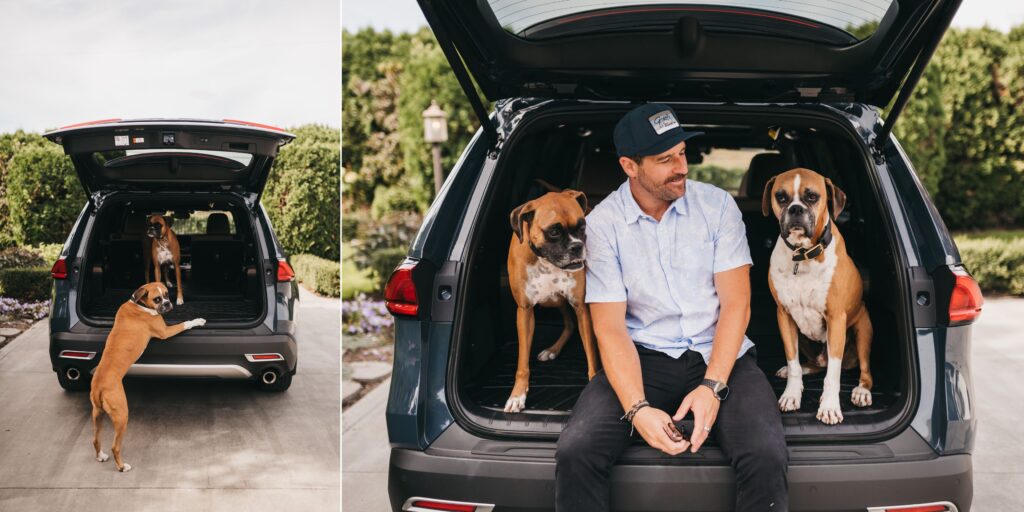 I'm a Toyota guy through and through, i've driven every Toyota vehicle and my current ride is the Tundra. I picked up the 2024 Toyota Grand Highlander down in Vancouver and drove it back to Kelowna. The first thing I noticed about this vehicle was that it handles well. I feel like I really got to test out this vehicles capabilities driving it on the Coquihalla Highway. That is a beast of a road and this vehicle matched that.
This is a family friendly SUV! I felt safe on every corner and bend and the safety features are outstanding. After driving this Toyota through a mountain pass, on some gravel roads and throughout the city, I can confidently say this is an amazing vehicle for you and your family.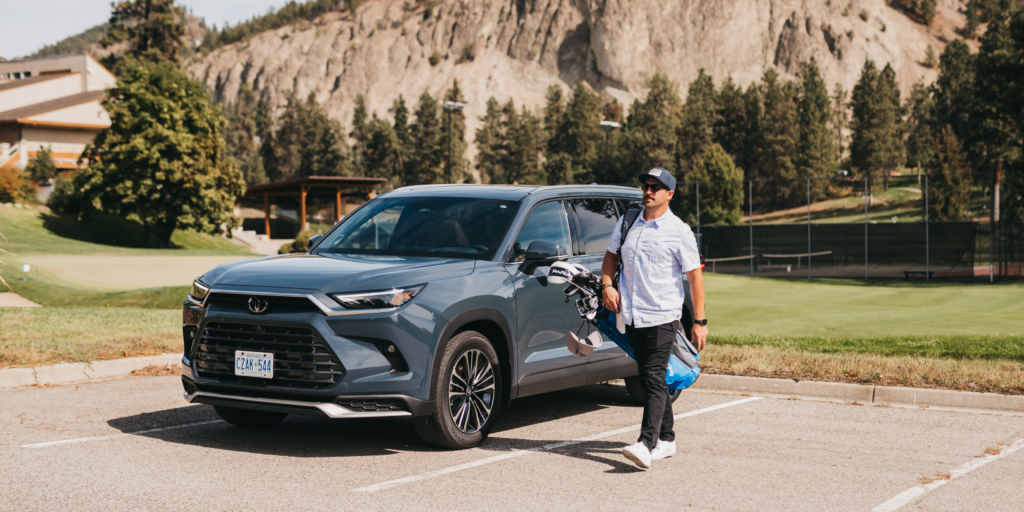 So, grab some snacks, put on your driving shoes, and let's dive right into this review!
Here are some key features when it comes to the 2024 Toyota Grand Highlander: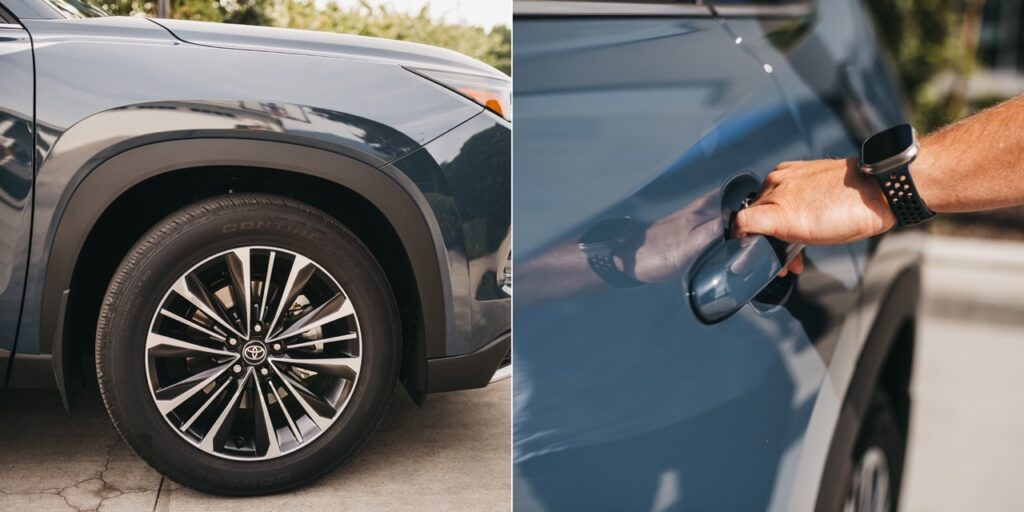 Sleek and Sporty Design:
Alright, ladies and gents, let's talk about the looks. The 2024 Toyota Grand Highlander rocks a sleek and sporty design that demands attention on any road. With its refined front fascia, dynamic LED headlights, and chiseled body lines, this SUV is the epitome of coolness. You'll feel like a futuristic superhero while cruising through town, turning heads wherever you go. Plus, the large panoramic moonroof and available roof rails just scream "adventurous road trip," making this vehicle the perfect choice for us thrill-seeking individuals!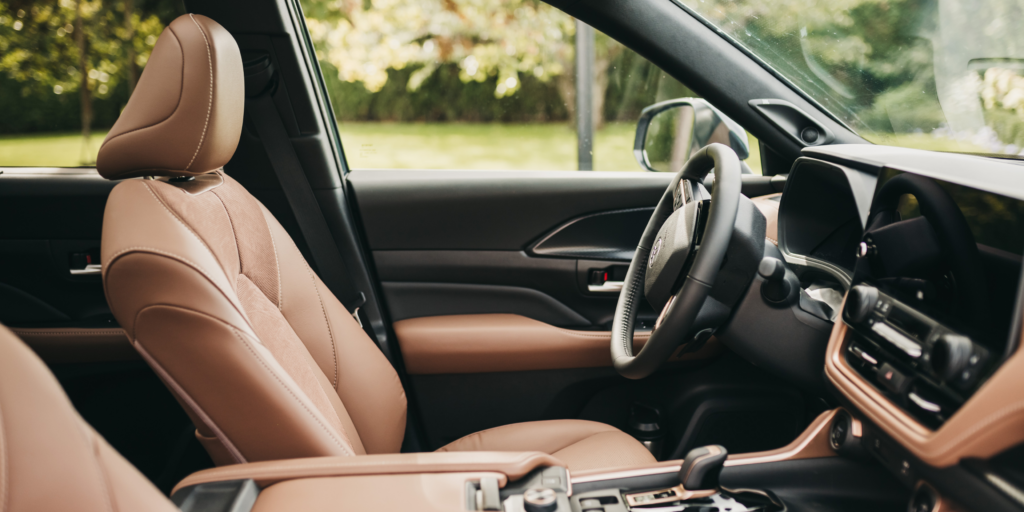 Powerhouse Performance:
Now, fasten your seatbelts, because the Grand Highlander packs quite a punch under that gorgeous exterior! Equipped with a robust engine, it effortlessly delivers power and acceleration when you need it. Whether you're merging onto a freeway or heading off the beaten track, this ride won't disappoint. Oh, and did I mention the available standard all-wheel drive? It ensures a fantastic grip on various road conditions, making even the wildest of terrains feel like a breeze.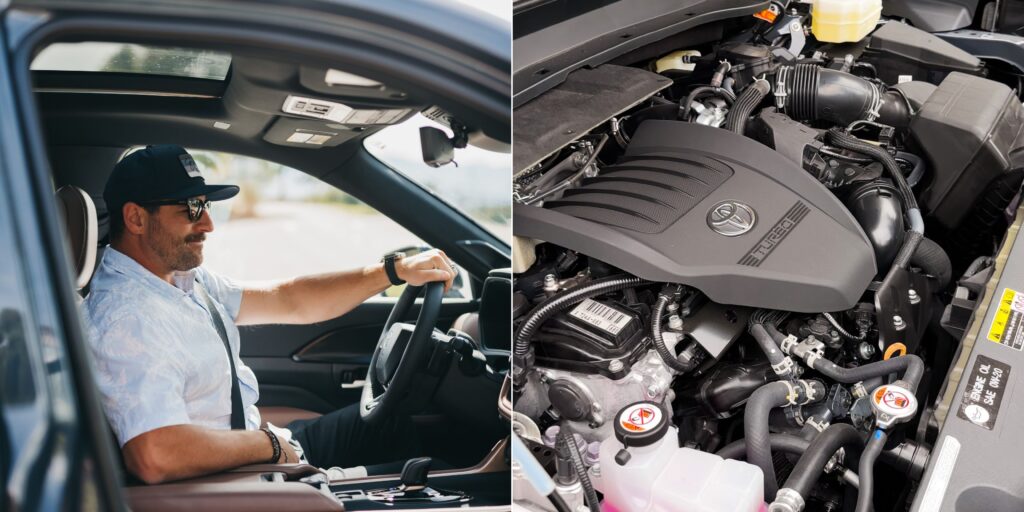 Driving the 2024 Toyota through one of western Canada's biggest mountain passes was incredible! It sailed over the highway, had no problem passing other vehicles and I certainly felt safe while doing it.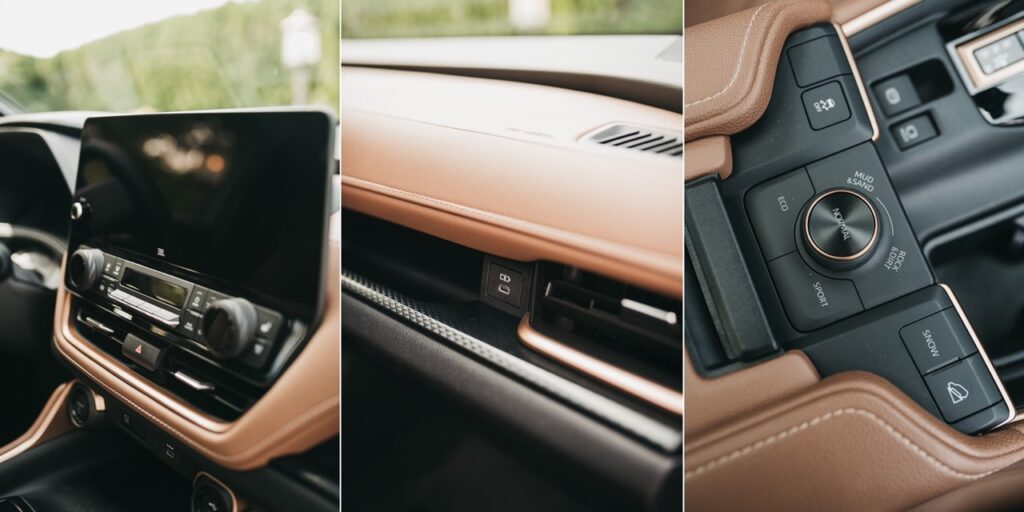 Tech Galore for the Modern Age:
Let's not forget about the tech-infused goodness this bad boy comes equipped with! The 2024 Grand Highlander is a technological marvel, featuring a user-friendly infotainment system with a large touchscreen display.
There also is an amazing feature with the Toyota Multimedia, this is the Virtual Assistant! All you need to do is say "Hey Toyota" this is so handy to have to ensure a hands free driving experience.
The Toyota Multimedia system connects wirelessly to your smartphone effortlessly, thanks to the Android Auto and Apple CarPlay integration, and stream your favourite tunes while on the move. The advanced safety features like adaptive cruise control, lane-keeping assist, and rearview camera further refine your driving experience, keeping you safe and secure on the road.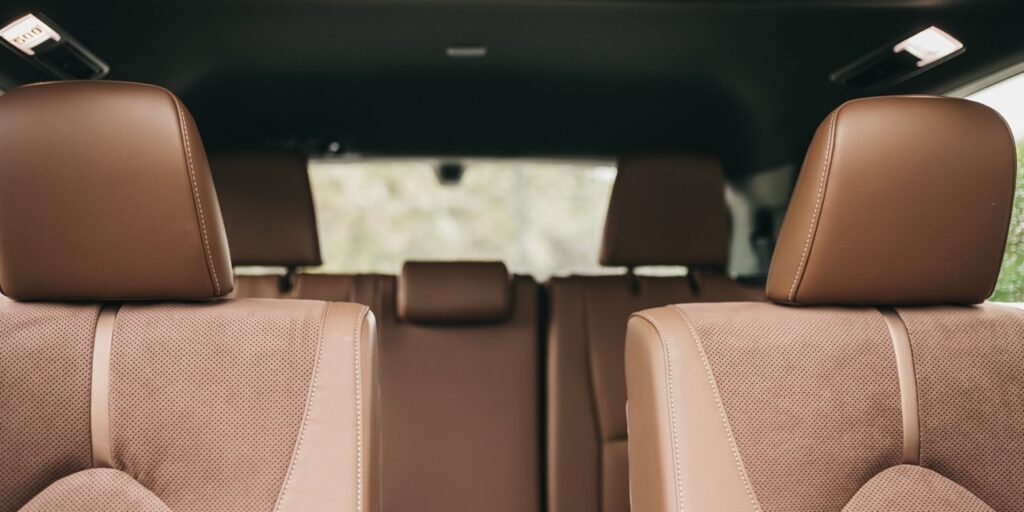 Spacious Interior:
Who said road trips couldn't be comfortable? The Grand Highlander boasts a roomy and luxurious interior designed to accommodate all your adventures. With its plush seating and ample legroom, even the longest journeys will feel like a breeze. Not to mention, the generous cargo space can easily fit all your camping gear, surfboards, or even that large inflatable unicorn for the beach party! Trust me, you won't run out of room for whatever fun-filled activity you have in mind. Also…did you know that you can fit 7 carryon suitcases behind the 3rd row?!
This was a highlight for me, there are 13 CUP HOLDERS and 7 USB-c charging ports for ultimate convenience!! Now no one will go without access to a charging port when on the road.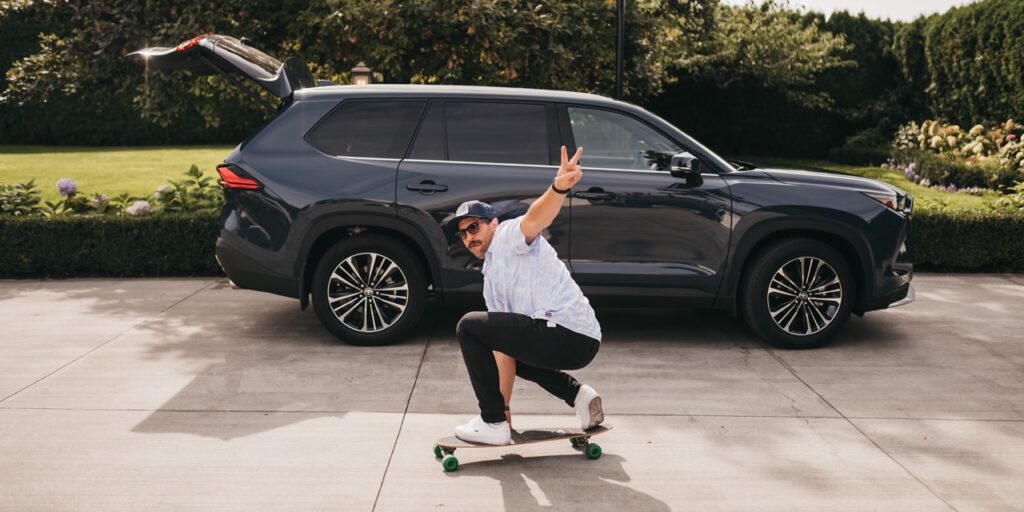 Embracing Efficiency and Sustainability:
Last but definitely not least, the 2024 Grand Highlander hasn't forgotten about the environment. Toyota never ceases to amaze us with its commitment to sustainable driving. With its hybrid powertrain option, this vehicle allows you to enjoy the thrill of the ride while leaving a smaller carbon footprint. So, why not feel good about having an exciting adventure while still being gentle on Mother Nature?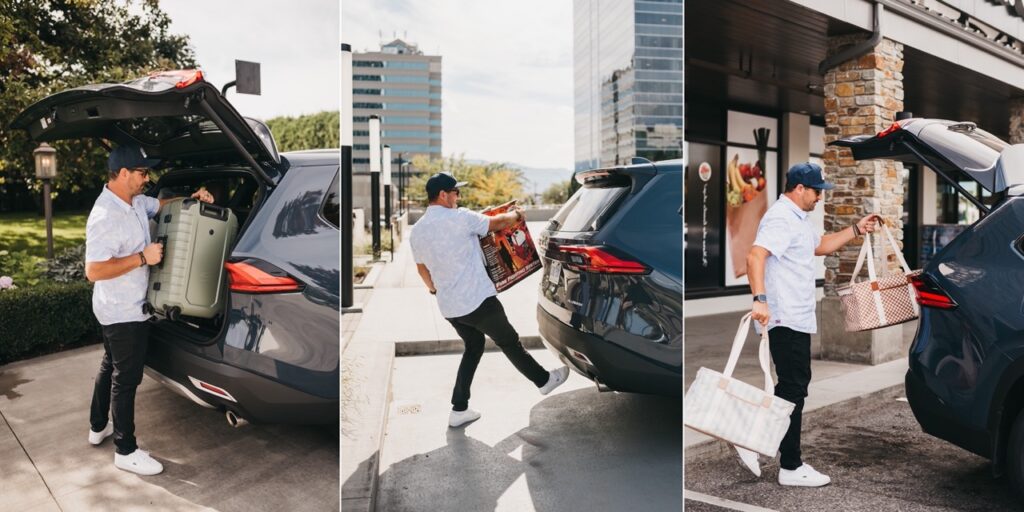 In conclusion, my friends, the 2024 Toyota Grand Highlander ticks off all the boxes for us fun-loving, adventure-seeking family folks. With its sleek exterior, powerful performance, cutting-edge technology, spacious interior, and eco-friendly nature, this SUV is a true winner in the automotive scene. So, buckle up, embrace the future, and take this ride for a spin, because trust me, the Grand Highlander is all about living life to the fullest!
Justin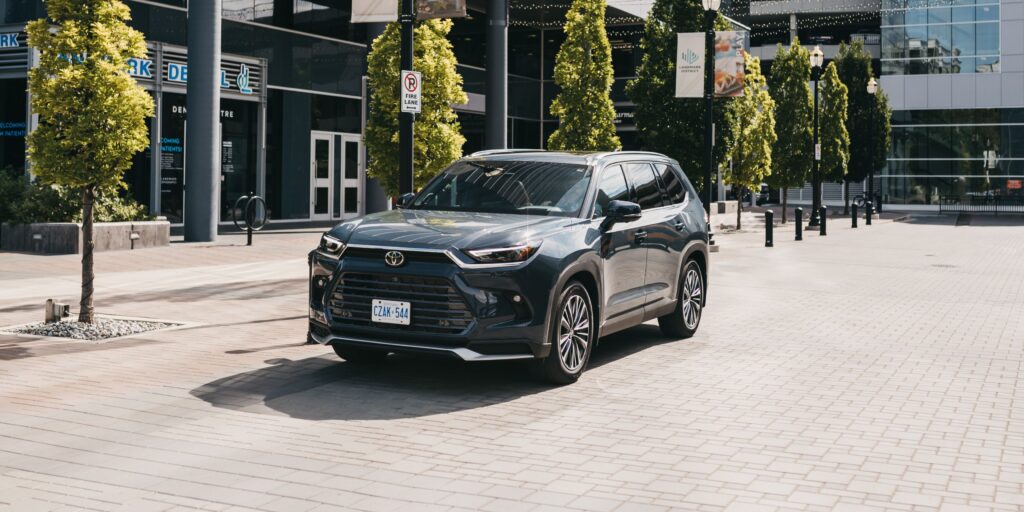 #ToyotaCanada #GrandHighlander #ad
---