The Easiest Homemade Ramen!!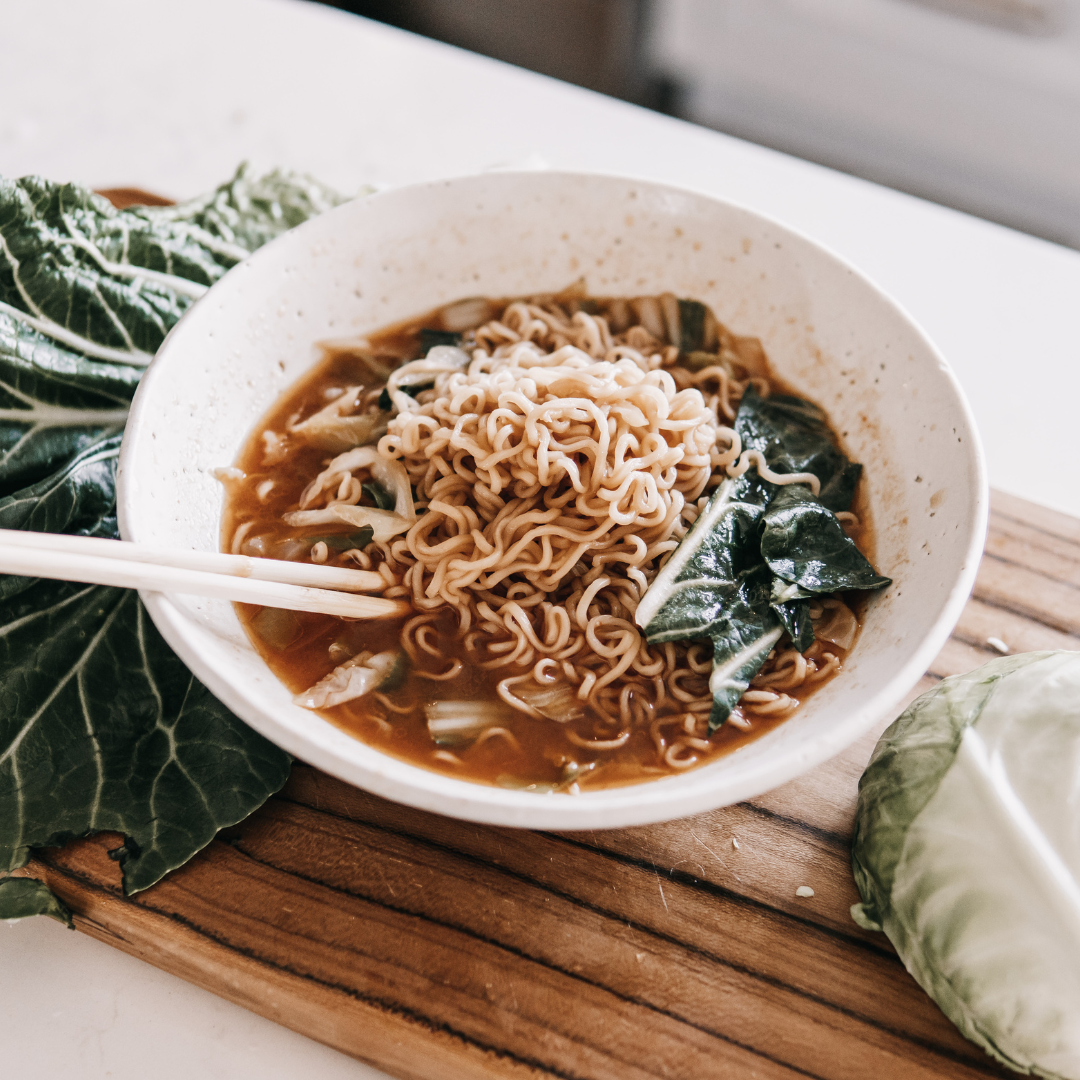 food
What's up guys! Here we are again in the kitchen with a quick and easy ramen recipe!
You may already know that I love ramen, whenever i'm travelling to a new city i've got to try a local ramen place. This ramen recipe can be made in under 15 minutes! You can adjust the ingredients to fit what you like, add more veggies or less veggies, this recipe is so easy to follow and I know you're going to love it.
Ingredients:
1/4 cup sesame oil
1/4 cup soy sauce
2 tbsp miso paste (I used a red miso paste)
Handful of chopped cabbage
Handful of chopped bok choy (use as many veggies as you prefer!)
2 packages of ramen
4 cups of water
Wok pan or Sauté pan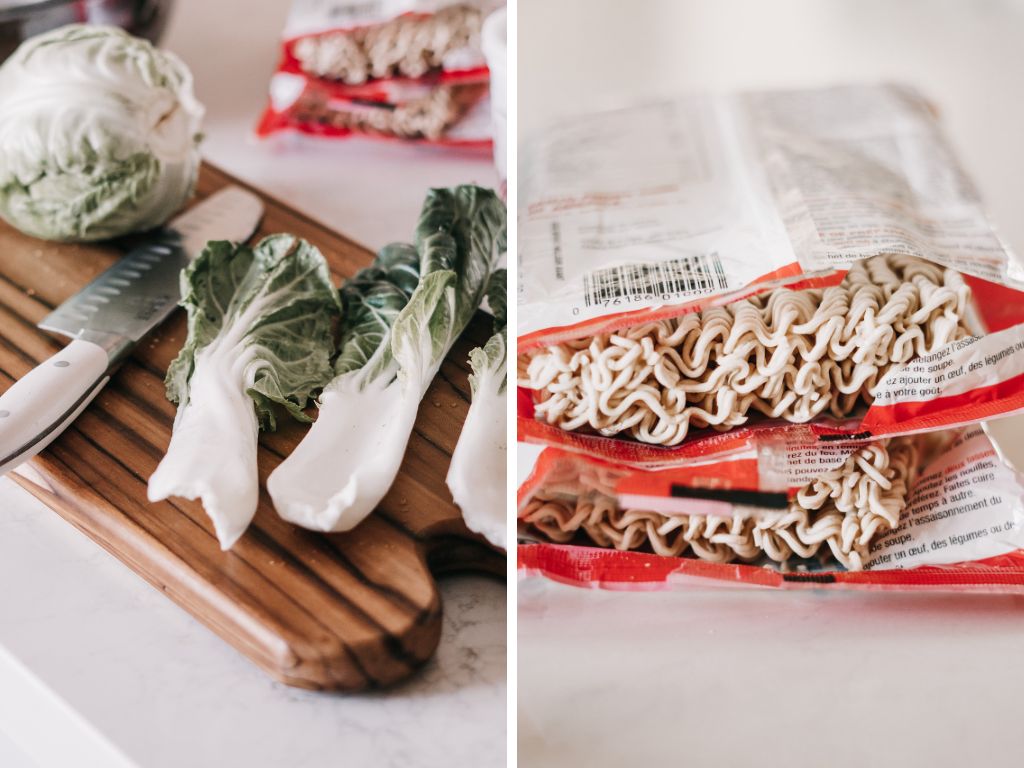 Let's make the ramen!
Start by adding in 1/4 cup of sesame oil into wok/pan
Add in 1/4 cup of soy sauce
Next is the Sriracha, add to your own liking!
Approximately 2 tbsp of red miso
Pour in 4 cups of water, give it a stir and bring to a rolling boil
While that is simmering, chop up your cabbage and bok choy (add veggies to your own liking!)
Once the mixture is boiling, add your chopped cabbage and bok choy
After a few minutes, add in your plant based becel or butter to the pan, bring to a simmer again
Add in your ramen noodles and cook until the noodles are al dente!
Once the noodles are cooked, split the broth and noodles into a 2 bowls and garnish with left over veggies.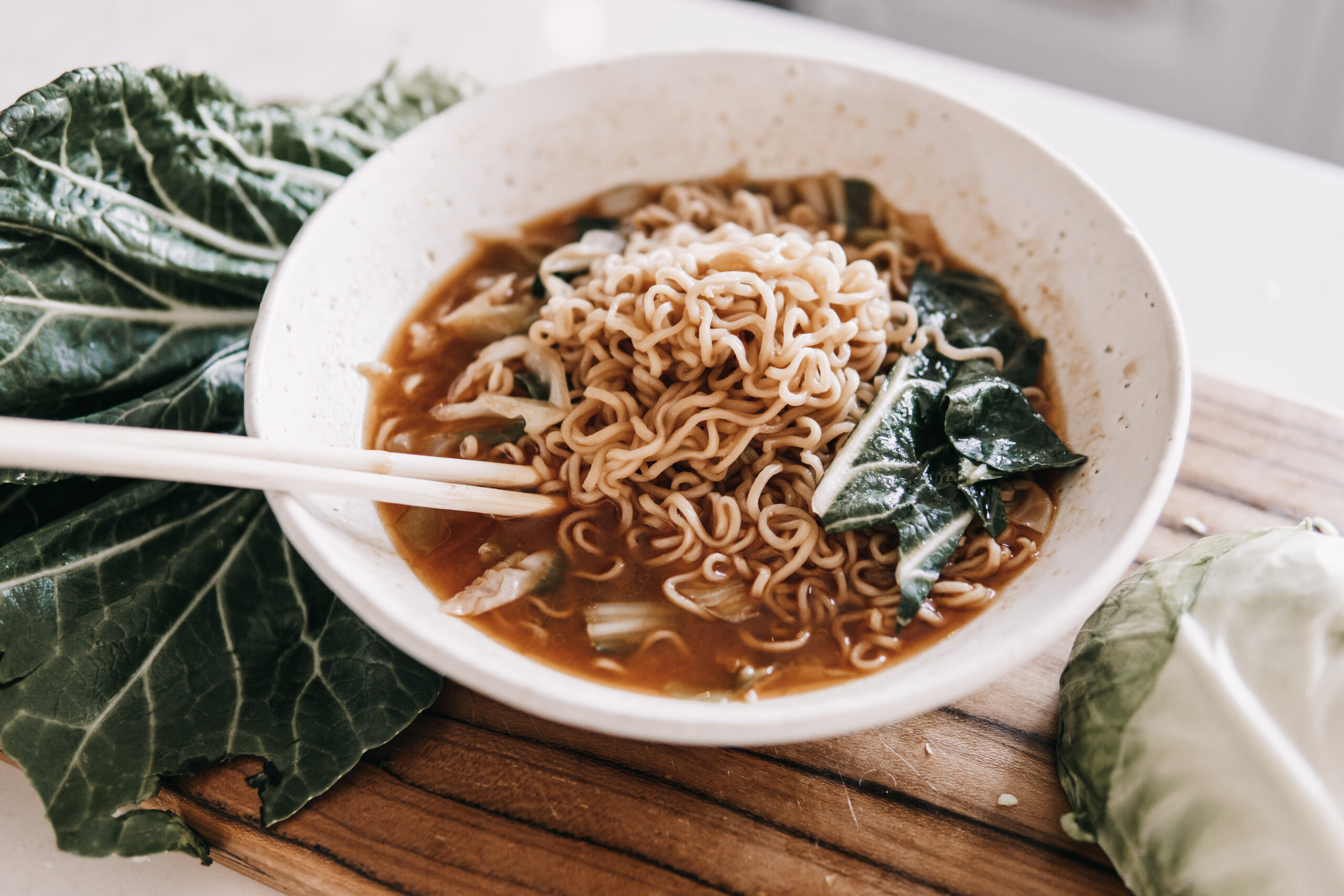 This quick way to make ramen even surprised myself at how easy and delicious it was! Leo and Annie were around when I finished cooking so I was able to give them small bowls to taste it. They loved it so much and ate it so fast. This will be a family favourite, give it a try and let me know how it goes!
Justin
---